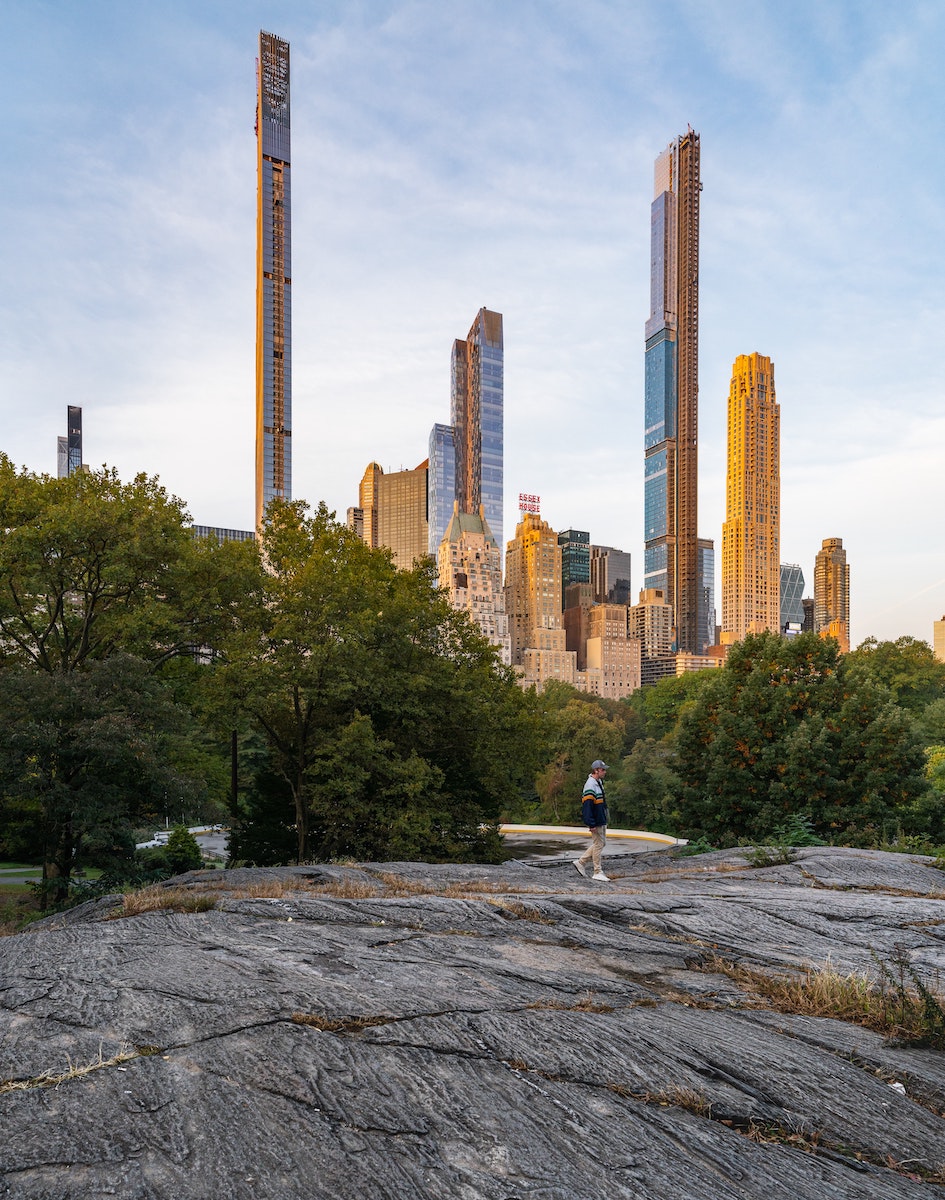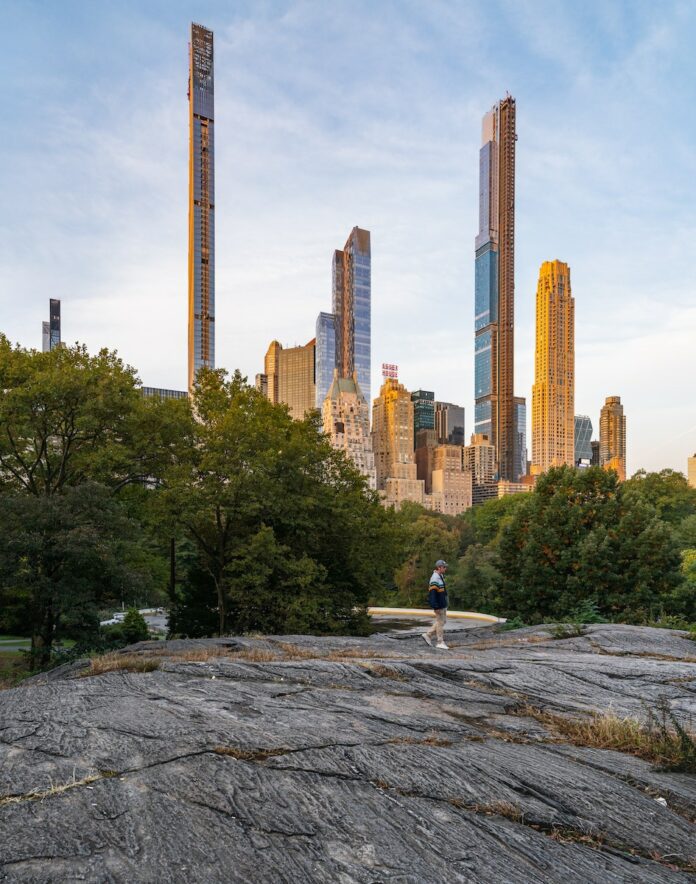 It's hard to comprehend just how much a billion dollars actually is. For example, one million seconds is about twelve days, while one billion seconds is 31 years. For the ultra-rich, grossing over one billion dollars is like having the world in your pocket. Naturally, folks like that want to live on 57th street for great views of the park and easy access to that subway stop that has a bunch of sandwich shops. This is where the skyscrapers of Billionaire's Row come in. There are eight finished buildings that make up Billionaire's Row, each more expensive than the last. But, in a city that keeps growing more expensive every year, what does having a Billionaire's Row mean for NYC? How do New Yorkers feel about it? Are there even people living there?
Several buildings in Billionaire's Row are located on Central Park South, which, at an average of $9.8 million per home, is one of the most expensive residential streets in the world. Only the richest of the rich can live here, such as Ken Griffin, a hedge-fund manager who bought an apartment for $238 million. This is the largest real estate deal ever to happen in the United States, and it was for an apartment. However, like I said earlier, millions to a billionaire are like a drop of water in a bucket. Griffin is probably fine spending that much on an apartment in the city because he most likely has other properties somewhere else. This is a common theme in the ultra-rich real-estate industry.
Nearly half the available apartments in Billionaire's Row are empty. With 772 available units, and many other luxury living spaces in the city that are a bit more versatile, there's simply too many units and not enough demand. The US, and New York, may have a large portion of the Earth's top 1%, but that means that many of these living spaces won't be available to most of the population. This might have been part of the appeal when most of the sales for these apartments took place between 2011 and 2018. But there are other places that offer the same thing and just not enough billionaires to go around.
That said, even if a unit has been purchased, that doesn't mean it's full. Foreign businesses and their founders often buy luxury real estate in New York using shell companies as a way of keeping their money out of government hands. This means an apartment may be made unavailable but remain empty for a majority of the year. Additionally, these apartments could be used just for vacation homes, storage, or even apartments solely for pets. Again, the "pet apartment" industry is rather small, so there still isn't too much demand for the apartments themselves.
So, we know the super-rich can afford similar homes in more versatile locations and we know that due to the small number of billion-dollar entities, both foreign and domestic, there isn't that much demand for these luxury apartments in the first place. But how do regular New Yorker's feel about this place? Well…not great.
First and foremost, America's attitude toward billionaires has been souring for decades. Some of this souring can be a bit superficial. For example, many people dislike the high-rises because they cast looming shadows over Central Park, ironic considering one of the selling points for these places is the park view. Other arguments are less shallow, such as the argument for the affordable housing that is desperately needed in the city. For example, in 2018, a plan was approved to convert a former hotel on 58th street into a homeless shelter. This shelter would sit right behind One57, one of the towers belonging to Billionaire's Row. And those Billionaires were not happy about it. A legal battle ensued pitting Billionaires Row against the homeless shelter (Name a story with a more obvious villain. I dare you), but the case was thrown out of court earlier this year, and the shelter is moving forward.
Even though city residents aren't too keen on these buildings, and billionaires themselves don't seem to be jumping at the chance to live there, who exactly are these buildings for? These residencies are some of the tallest buildings on the world, have some of the most luxurious features an apartment complex can have, and they have a great central location near landmarks like The Russian Tea Room and Carnegie Hall. Yet there's still a hesitancy for people to move there. One building, located at 1 Park Lane, was put on hold, forced into forfeiture, and was sold for less than a billion dollars at auction.
It seems as though these luxury apartments exist merely for decoration now. If they are to be filled, major changes need to happen. In 2016, the federal government revealed plans to track shell companies using apartments like these for money laundering. However, even if this forces some apartments to become available, prices will either have to plummet or New York will have to find some new Billionaires who actually want to move into the towers. These feats are not impossible. America is wealthier now than it ever has been, the neighborhood is located near staples of New York art and culture, and the prices for these apartments will be forced to go down the longer they sit empty. Will people of the middle class ever be able to afford one of these places? Probably not. But, in any case, the apartments will most likely be filled someday, such as this unit on 217 W 57th.
Billionaire's Row is a shrine to the ultra-rich. Whether you love it or hate it, these buildings aren't going anywhere. So, should you win the lottery, come up with a billion-dollar idea, or know how to pick a lock and keep quiet, these luxury apartments will be waiting for you. They come with a lot of stigmas, few neighbors, and great views. It's up to you to decide if living here is worth the asking price.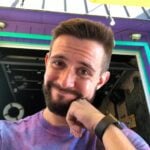 Russell is a writer and comic based in New York City. His plays have been featured at Penn State's Cultural Conversation's Festival, The NYC Thespis Festival, and Imaginarium's Inaugural Theater Festival. Follow him on TikTok and Instagram @pooleparty528