Roosevelt Island Basics
Welcome to Roosevelt Island, the beautiful and haunting strip of land between Manhattan and Queens. Many locals and visitors don't know what to make of this island, but there's a ton of stuff here to do and see. People even live on Roosevelt Island, where they can access many restaurants, events, and historical monuments. This is a unique place that is truly worth visiting.
History of Roosevelt Island
Roosevelt Island spent much of its early life switching hands between Lenape, Dutch, and the English, depending on who controlled the land at the time. It didn't become part of NYC proper until 1828. The Blackwell family, the then namesake of the island who built several structures that still stand on Roosevelt Island today, received $32,000 from the city for the land. NYC's plan was to house public institutions on the island.
A prison, a hospital, and an asylum were constructed just years after the purchase. Sadly, they soon became infamous for the abuses inmates and patients suffered there. Throughout the 1800s, writers and journalists, like Elizabeth Cochrane, detailed the horrors people experienced there through exposés and fictional adaptations of inmate experiences. While many of these places would eventually be abandoned, many of their ruins remain on the island.
In the 1900s, Blackwell's Island became known as Welfare Island, a fitting moniker for the poor state of every institution found there. Things didn't improve on the island until the 1950s and 60s when a bridge was built on the island leading to Queens. Other development projects brought money and attention to the island. A tram was built in 1976, providing even further access. By the year 2000, a small but wealthy population had formed on the island. Today, Roosevelt Island is a bustling little community full of historical monuments.
Landmarks of Roosevelt Island
There are plenty of historical landmarks and ruins on this small island for people to experience and explore. Some are more open to the public than others, but all have a history worth sharing. Some of the most famous places include:
The Roosevelt Island Smallpox Hospital
This historic site was built in 1856. While the building started as a smallpox facility, it was converted into housing for nurses in 1875. The building was largely abandoned by the 1950s, and the roof eventually collapsed due to vandalism. The ruins have been stabilized by the city and are currently open to the public.
The Blackwell House
The sixth oldest house in NYC, this place was built by the Blackwell family in 1796, 32 years before the island was sold to the city. Currently, the house is a free museum that details the island's history from the Lenape to today. Entry is free for everyone, and the house largely resembles what it would have looked like when it was originally built.
Roosevelt Island Lighthouse
Built in 1872, this is one of the only surviving structures on the island that was built by prison labor. Originally built to warn ships about the treacherous waters around the island, this lighthouse is no longer in commission. However, it's still a very popular attraction on the island. Many people come here to fish.
The Octagon
Built in 1839, this is the former entrance to the Roosevelt Island asylum, but it has since been converted into luxury apartments. The building was one of the first places to treat the mentally ill, though many treatments were abusive. Still, the building was a pioneer in the mental health industry for over 100 years.
Where to Eat on Roosevelt Island
View this post on Instagram
There are several delicious eateries on Roosevelt Island, and the neighborhood is so skinny that any of them could be considered "waterfront establishments." Some of the best include:
Bread & Butter Market ($)
This classic deli is one of the only bodega-style places you'll find on the Island. Specializing in delicious sandwiches to-go, the options here are huge. They also have a large grocery selection for you to do some quick shopping.
Fuji East Japanese Bistro ($$)
This Japanese restaurant has a huge selection of rolls, sushi, and lunch boxes that are perfect for eaters on the go. This place specializes in street-style food that's fast, filling, and delicious. Dine-in guests also can choose from a selection of beer and wine.
Anything At All ($$)
Part of the Graduate Hotel, this restaurant has earned its name from its menu that offers a wide array of meals that are subtle for any palette. They have everything from roasted squash to hanger steak and a huge drink menu.
Granny Annie's Bar & Kitchen ($$)
This wonderful bar and grill is full of comfortable drinks, food, and faces. Their menu is full of British favorites like Shepards Pie and Fish & Chips, as well as a robust beer and whiskey menu. This place just feels like home.
The Panorama Room ($$$)
This rooftop bar has a ton of specialty cocktails and is one of the best raw bars in the city. They have a large seafood tower decorated with oysters and shrimp, and they even have a brunch menu with many classic bites to choose from.
Where to Live on Roosevelt Island
Roosevelt Island has several apartment complexes with amazing views of Manhattan, Queens, and the East River. These residences offer great privacy thanks to where they are, and some of the best places to live include:
Rivercross
This is the first co-op on Roosevelt Island, and this magnificent building has over 350 units. Most homes come with a private outdoor space, providing some of the best views in the city. This complex has a fitness center, a swimming pool, and a children's playroom, making it perfect for families.
The Octagon
This rental building was built in 2007 and is surrounded by a beautiful park. This place provides residents with luxurious amenities, like a media room, community lounge with a pool table, and a library, and it also comes with amazing stainless steel appliances and washers and dryers in every unit.
Riverwalk Place
This condo is right in the middle of the island and offers phenomenal views of the Queensboro bridge. The rooftop deck is a beautiful place to spend some quiet time. Homes here are luxurious, with beautiful hardwood floors, large windows, and plenty of storage space.
Parks of Roosevelt Island
This island is full of large parks, each with a historical monument and spectacular views. The best green spaces include: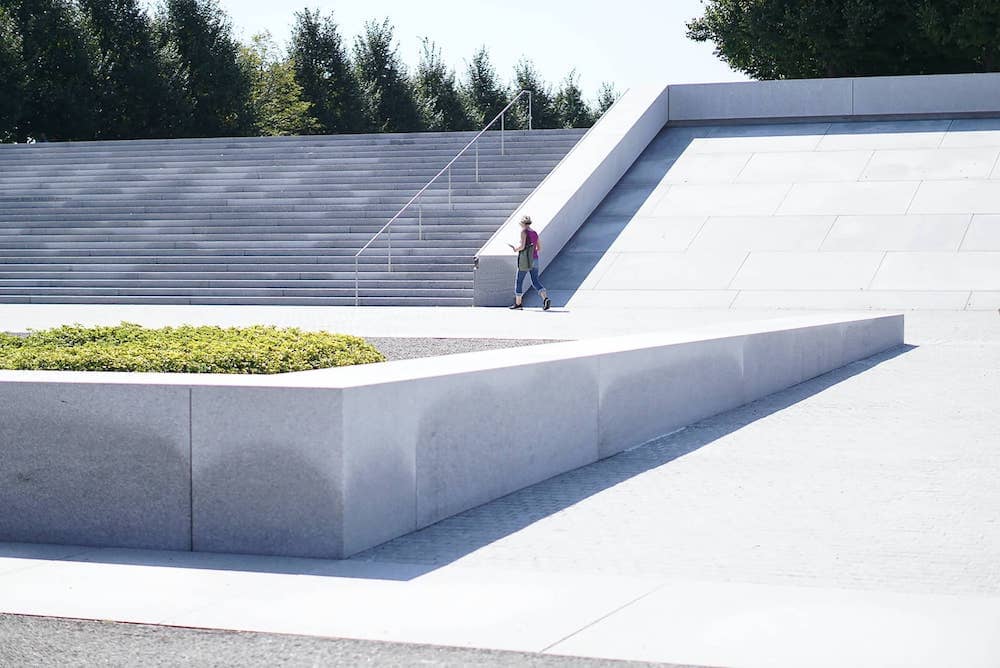 Franklin D. Roosevelt Four Freedoms State Park
This large park lies at the island's southern end and is home to the Smallpox Hospital ruins. This park also has a memorial to FDR and some beautiful pathways to wander on a nice autumn day.
Octagon Park
This park surrounds The Octagon rental building and has a ton of athletic fields and a dog run. The park has access to tennis courts, baseball fields, and exercise equipment. There is also a garden club!
Lighthouse Park
This park is home to the Roosevelt Island Lighthouse and The Girl Puzzle Monument, honoring Nellie Bly, aka Elizabeth Cochrane, for her work in exposing the horrific condition of the island's early asylums.
Traveling on Roosevelt Island
Roosevelt Island is technically part of Manhattan, but it can be a tricky place to travel. This thin island does have travel options, though. Some of these options include:
Trains
The only subway lines that services Roosevelt Island are the E and F Train.
Buses
Several bus lines service Roosevelt Island, including the Q102 and a Roosevelt Island-specific line called Red Bus.
Ride Shares and Bike Rentals
There is only one main road on Roosevelt Island and only one bridge accessible for cars. For these reasons, driving and rideshares aren't very popular in the neighborhood. You're more likely to find cyclists here, especially since there are several CitiBike docking stations on the island. 
Ferries and Tram
Roosevelt Island is unique because it is one of the only neighborhoods where a tram is utilized as a transportation method. The tram was only meant to be used while a subway was being built. However, it was so popular the city decided to keep it. Additionally, the Roosevelt Island ferry is a popular way to get to the island and see the city from a new perspective.
---
Roosevelt Island is a unique neighborhood with a bit of a tumultuous past. It was often used as a place to discard NYC's most controversial people and eventually had to come to terms with the terrible things that had happened there. That said, good things have sprouted from there too, and the historical dwellings that remain remind us to learn from the past. Today, the island is a beacon of change and a great place to live! There are a ton of things to do and see here, so hop on the tram and check it out!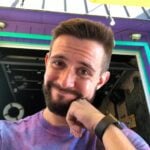 Russell is a writer and comic based in New York City. His plays have been featured at Penn State's Cultural Conversation's Festival, The NYC Thespis Festival, and Imaginarium's Inaugural Theater Festival. Follow him on TikTok and Instagram @pooleparty528