City records reveal dozens of luxury homes owned by "Her Royal Majesty" in the city.
On September 8th, 2022 Queen Elizabeth II passed away at Balmoral Castle in Scotland, making history as Britain's longest reigning monarch. Located in the Scottish highlands, the castle is of great significance to the Royal Family, serving as a primary location for family vacations in the summers.
Prince William and Prince Harry were both at the Balmoral Castle when they learned of their mother's death in 1997. Princess Eugenie previously stated that her "Granny is the most happy there." After the Queen's health began to decline late last year, she reportedly moved to the Scottish estate because it made her "feel comfortable."
By all accounts it seems that Balmoral Castle was a place of solace and respite for the Queen, but it was just one of many lavish properties owned by the Crown. Across the Atlantic on American soil, the Queen reportedly owned 24 residences across some of Manhattan's most affluent neighborhoods. 
A Closer Look at the Queen's Lavish NYC Properties
The Queen's abundant properties are scattered across the Upper East Side, Upper West Side, and Midtown East—several of which offer expansive views of Central Park. Some of the Queen's Upper West Side lofts are located on the upscale streets of West 89th and West 71st. Her homes in close proximity to Central Park include the Evans Towers, Le Chambord, and the Wakefield.
The Crown's Midtown properties include a unit at the Dag Hammarskjold Tower and three apartments at the International Plaza, both of which are located near the United Nations. Given the Royal Family's hush-hush policy on the purpose of their real estate, it's not clear what purpose these many properties served. Although the apartments close to the UN were likely residences for diplomats representing the Commonwealth of Nations. 
Upper East Side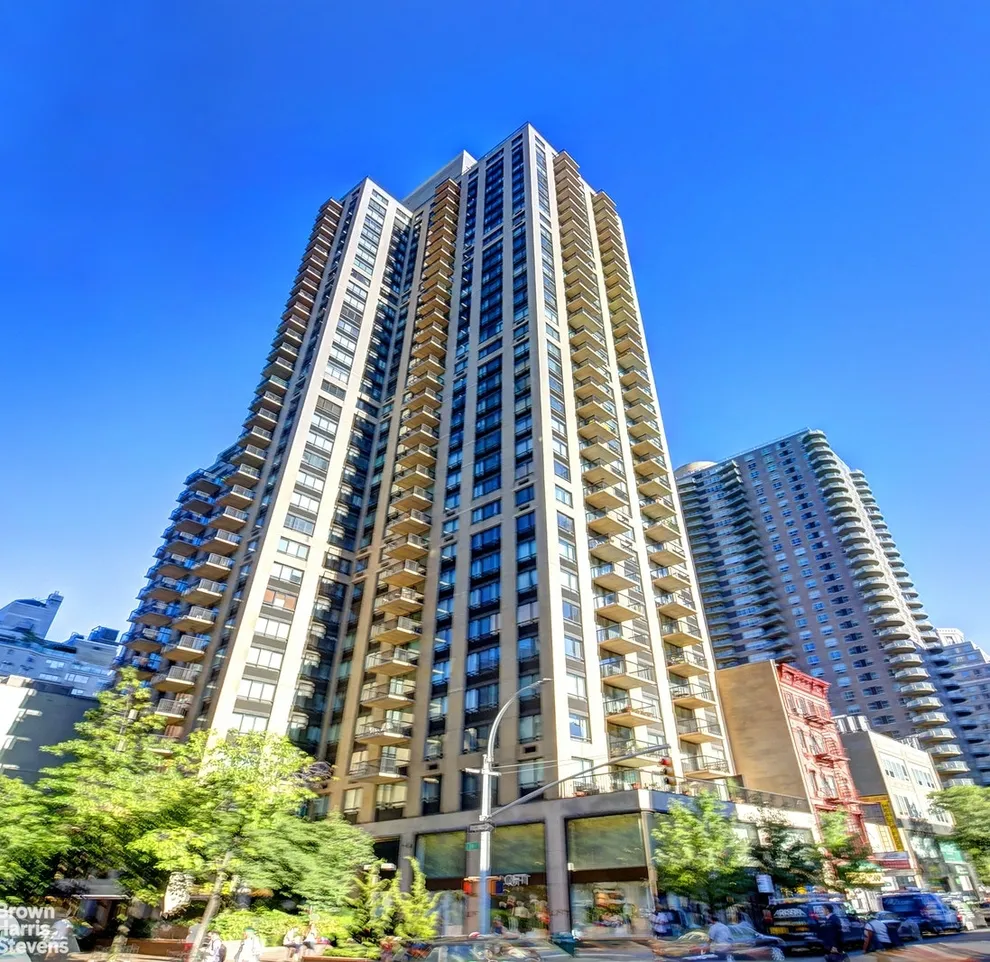 The Queen seemed to be a fan of the Evans Tower, having owned a total of 5 units in this full-service, 36-story luxury condominium. Located west of Third Avenue on 171 East 84th Street, the modern structure offers outstanding services and facilities; including a rooftop health club and lounge with skyline views as well as an indoor atrium swimming pool with a retractable dome. The lux building also has two sundecks for residents to enjoy in the warmer months. 
Owning 4 units in this modern, high-rise condominium, the Queen seemed to be equally as enchanted with Le Chambord. Located in the heart of the Upper East Side on 350 East 72nd Street, this boutique residence only has two units per floor. The 22-story building is within walking distance of several international, 5-star restaurants such as Mission Ceviche, Oda House, and Hui. 
The post-war building has a total of 68 apartments across 13 floors. The Queen owned two condos in this unique, red-brick condominium located in the neighborhood of Yorkville. Most of the Wakefield apartments on the market sport recently renovated kitchens complete with stainless steel appliances, marble countertops, and efficiently designed cabinetry, such as the 4-bed flat currently up for rent. 
Upper West Side
Conveniently located in the heart of the Upper West Side, the Lincoln Park Condo stands 16 stories high and has 58 units in total. Each floor has a maximum of just 4 units, allowing for both privacy and ample living space in each one of its units. The doorman condominium sits just a few blocks South of the Beacon Theater and a few blocks up from the Vanguard Wine Bar. The Queen owned just one unit here. 
The Queen owned 3 units at this intimate, 5-story building located just one black away from Central Park. Although we may never know what the Queen's apartment at this building looks like, judging by the apartment currently on the market, it was nothing short of lavish. The 3-floor penthouse up for sale by the Corcoran Group has 26-foot ceilings, a wood-burning fireplace, and Caesarstone countertops.
Midtown East
Named after the infamous Nobel Peace Prize recipient who served as the second Secretary General, the Dag Hammarskjöld Tower stands 45 stories tall at the southwest corner of 2nd Avenue on 240 East 47th Street. The white-glove condominium is often sought after due to its proximity to the U.N.
The structure displays a two-toned, chamfered façade accented by solid balconies and staggered black glass along with a brick rooftop. Architecturally speaking, it's one of the most intriguing buildings in New York City, adding a distinguished aesthetic to the consular neighborhood in which it resides. The Queen owned just one unit here. 
Similar to the Dag Hammarskjöld Tower, the International Plaza Condominium was built in the early 80's and is a white-glove building in its own right. Located just a block away from the UN, Grand Central Station and Tudor City Park, it is strategically placed for its residents to enjoy a variety of neighborhood amenities. Standing 29 stories tall, the building sports an outdoor garden and greenhouse-style lobby. The queen owned 3 condos here, in total.
One unit at 50 United Nations Plaza was owned by the Crown. Having been designed by renowned architects Foster + Partners and developed by legendary Zeckendorf Development and Global Holdings, its an enviable midtown location. From its shimmering exterior class to its burnished gold and stainless steel appliances, the 43-story tower possesses a commanding energy. 
Located on a quiet, tree-lined block off of Second Avenue, this luxury boutique condominium sits in close proximity to a variety of upscale retail options such as Lexington, Madison, and Fifth Avenues. Many of the building's residences enjoy wrap terraces for panoramic, outdoor entertaining and dining. The Queen owned 2 units here. 
Offering outstanding amenities, the Horizon is yet another white-glove condominium in which the Queen owned a residence. It's located at 415 East 37th Street right between First Avenue and East River Drive. On its 44th floor resident's will find a rooftop pool and a resident's lounge complete with a bar and kitchen setup. The building also offers a fully equipped gym and health club with a dedicated spinning room, and even a children's playroom. 
The Queen also owned two units at 309-321 E 49th St. located in Midtown East, totaling 24 properties on record owned by some version of "Her Majesty" at the time of her death. 
Understanding the Breadth of the Royal Family's Real Estate Holdings
While the Queen's NY real estate portfolio is in the millions, the Crown's combined real estate portfolio is estimated to be in the dozens of billions if you can believe it! Putting a definitive value on the total value of all homes owned by the Crown is difficult if not, impossible. 
Most royal properties have never been sold. They've instead been passed down through generations of the royal family. The Crown is known for passionately guarding its privacy. They're reluctant to reveal basic facts such as the amount of rooms in their private homes—much less their worth. 
However, experts suggest that the Royal Family's overall property holdings total much more than what the average person could ever dream to afford. The royal family's real estate portfolio includes country estates, townhouses, city apartments and, of course, castles.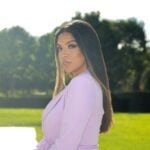 Vivian Tejada is a freelance real estate writer from Providence, RI. She writes SEO blogs for real estate, travel and hospitality companies. She's passionate about the future of work and helping Latin American freelancers achieve time, location, and financial freedom. When she's not writing you can find her at the gym, a family cookout, or at brunch with her girls. Follow her on Linkedin to learn more.