Finding additional storage in NYC apartments can be tough. However, finding storage in bathrooms can be impossible. Many bathrooms in the city don't have vanities or even mirror cabinets, not to mention places to put soaps, shampoo, and conditioner for your shower. Luckily, several products are dedicated to increasing your bathroom storage options. Many of these options are meant to fit right into any design without limiting space or aesthetics, making them perfect options for restrooms without regular storage space.
Shelves
Though they might be bulky, shelves are an easy way to make your daily essentials easy to see and reach. They are also great for decoration purposes and can be extremely versatile depending on which one you get.
1.) 4-Tier Slim Mobile Shelving Unit From Wayfair
This stylish shelving unit fits in even the smallest areas, and the deep compartments are a great option for bottles of lotions, toothpaste, and mouthwash. It also works well for towels and washcloths. This shelving unit is perfect for those who host visitors regularly.
2.) Ainsley Over-the-Toilet Baskets From Pottery Barn
These convenient and cute baskets and shelves come in sets of three. Each basket comes with a different level of depth. The smallest one is perfect for tissues and toilet paper, the large one is perfect for towels, and the medium one is great for scent sprays and potpourri. The baskets and the ladder are sold separately, but buying them together will maximize the style.
3.) Eldred Freestanding Storage Shelves From West Elm
This polished nickel shelf is small but beautiful to look at. With three equal-sized shelves, this unit is perfect next to the toilet or the shower, as the shelves are the perfect height for whether you're sitting or standing. This piece is great for holding toilet paper, lotion, and smaller bottles of shower supplies.
4.) Natural Rattan Cane Farrah Storage Tower From World Market
This three-tier woven tower is homey and sturdy. With a metal interior surrounded by rattan, this tower evokes a sense of comfort and easily holds towels, potpourri, and larger bottles. The shelves are also lightweight and super durable, so you can put this shelf anywhere in your home on the chance that it doesn't work well for your bathroom.
5.) Profile Shelf Storage From West Elm
This minimalistic shelf is classy and tall, capable of holding a ton of toiletries. This shelf has four levels and is perfect for storage, decoration, or both. You can also use it to display extra toilet paper, bathroom books, and potpourri in a classy way. Anything decorative and colorful would pop on these shelves.
6.) Kirana Teak Wood Towel Rack From Signature Hardware
This single shelf comes with four hooks that are perfect to use as a drying rack, squeezy holder, or robe hook. Coming in either black or brown, this 27" shelf can hold a decent amount for only having one single shelf. Towels and toilet paper, in particular, will be well placed here, and everyone will be able to know where these essential items are located.
Cabinets
Ideal for storing more personal items, extra cabinet space can give your bathroom some extra style. Though they can be bulky, cabinets have tons of storage so you can buy your bathroom supplies in bulk.
1.) Kartell Componibili Classic Storage Unit From West Elm
These unique cabinets come in a variety of colors and sizes, ranging from two tiers to nine tiers. You can hold almost everything your bathroom needs in these cabinets, and they fit in corners well. They have an interesting style, so they might not be for every bathroom. However, they are perfect ways to store your unmentionables.
2.) Mid-Century Bathroom Storage Cabinets From West Elm
This stylish cabinet is a blast from the past, made with acorn hardwood with a brass towel rack. Also coming in white, this cabinet is perfect for storing necessary supplies, like cotton swabs, lotions, and painkillers, in a subtle way. This retro cabinet is versatile and works with almost any other bathroom decor.
3.) Acacia Floor Cabinet From Haven
This classy cabinet is huge, with an interior and exterior shelf. The exterior shelf is better for decorations, like candles or potpourri, while the interior is great for larger items like towels, first aid, and toilet paper. Unmentionables do well to be stored here too, and the cabinet is stylish enough to fit into any decor.
4.) Quinn 17" Narrow Shelving From West Elm
This tall, beautiful cabinet shelf combination has a ton of storage yet is skinny enough to place almost anywhere in your bathroom. The shelves are perfect for toiletries and supplies that guests and residents can use, while the cabinet is reserved for more personal items and surplus storage. This self is made of high-quality brass for an elegant look in a room that struggles to be classy.
5.) Hosni 21.7" Storage Drawer and Cabinet From Red Barrel Studio
This simple drawer has four sliding cabinets and one larger space with three interior shelves. You could put nearly everything your bathroom could need in these drawers, and the piece fits in well with almost any decor. The assembly is easy to do, and the unit is lightweight, making it incredibly easy to move.
6.) Bathroom Cabinet Baker's Rack From Leday
This fun cabinet is somehow both subtle and bold. Though it's meant for bathrooms, it can fit in anywhere in your home. With three interior shelves, there's plenty of space to store your daily essentials and other bathroom goodies like scent spray and bath bombs. This rack is also extremely modern and will add extra flair to any restroom.
Shower Caddies
Shower supplies are one of the more annoying things to store in your bathroom, and many modern showers and tubs don't have space to hold them. Shower caddies can be a great way to store your stuff while adding some class and style to your shower.
1.) Elder Shower Caddy From West Elm
This classy caddy comes in several colors and has deep shelves ideal for holding larger bottles of shower gels and lotion. There's even a shelf for bar soap that stays under your showerhead, so your products will last longer. There are also hooks for squeegees and washcloths to hang. None of your bottles or products will ever have to live on the edges of the shower or bathtubs.
2.) Shower Shelves From Maxiffe
These creative shelves are lifesavers for those with smaller showers. Compact and convenient, these shelves have a 90-degree angle and stick to the walls via suction cups. They hold a ton of weight and are easily adjustable, so bottles of shampoo and body wash can be accessible no matter how tall you are. They even come with hooks to hang washcloths and squeegees.
3.) Adjustable Shower Caddy From Simplehuman
This unique caddy comes in four variations, medium, large, extra-large, and over-the-door. For the ones that attach to showerheads, shelves attach to either side to balance out the product, and shelves are deep to hold larger bottles. Over-the-door caddies are a bit smaller but come with deep shelves and adjustable stands for shower products that need to stand up.
4.) Shower Pole Caddy From SimplyEssential
This tall shower caddy is meant to be helpful without taking up a ton of space. It accomplishes this by resting in the corner of walk-in showers. There are several deep shelves for large bottles and shallow shelves for bars of soap. They even have holsters for shaving razors. The sleek design won't stand out too bad, leaving the style of your shower intact. 
5.) Good Grip Shower Caddy From OXO
This simple shower caddy has a no-slip grip hook, which means that heavy bottles will never make this caddy tilt. These simple but deep shelves are perfect for large and small bottles, and the soap shelf is wide enough to hold multiple bars. There's a little hook for washcloths or shaving razors and a second hook for anything you'd need to hang in the shower.
6.) Tension Pole Shower Caddy From Injum
This beautiful caddy stands on a tension pole, so it can fit in any sized shower or tub. There are four tiers, each with a self-draining shelf to minimize the risk of mold and mildew. The classy brown hue will give your shower some style, and the wide shelves will hold any bottles or shower supplies you throw on there.
Medicine Cabinets
Many homes already come with medicine cabinets, and that's because they combine two of the most important aspects of a bathroom: storage and mirrors. Though they can be difficult to install, they add a lot to your bathroom, and can even become a centerpiece if used right.
1.) Vintage Rectangular Recessed Medicine Cabinet From Pottery Barn
This blast from the past comes in a warm bronze-finished frame. The mirrors are skinny but feature a deep cabinet with three adjustable glass shelves. Each of the shelves is sturdy enough to hold various items like shaving razors, toothpaste, and ointments. Larger items shouldn't be stored here, but smaller ones will fit well.
2.) Triple Door Medicine Cabinet From West Elm
This huge storage unit is perfect for roommates or couples. Lined with antique brass, each door holds two glass shelves, both of which are deep and sturdy. This is ideal for small and medium-sized bottles and equipment like specialized shaving tools, makeup, and grooming kits. Three doors mean the storage options are almost endless.
3.) Refreshingly Rectangular Medicine Cabinet From Shades of Light
This classy cabinet comes in three colors, black, gold, and silver. This piece is extremely compact, so it's perfect for a one-bathroom home or a powder room. This subtle piece has three adjustable shelves perfect for holding small bottles, toothbrushes, and smaller grooming items. Guests will be impressed with this mirror.
4.) Martha Bath Cabinet From Anthropologie
This gorgeous mirror cabinet is made from acacia wood and has a festive design on the border of the mirror. There are four interior shelves, each one sturdy and able to hold many small bottles and daily essentials. This piece is also incredibly easy to install. All you need is some hanging equipment, and you'll be ready to use this unique piece.
5.)Single Door Mirrored Medicine Cabinet From Kohler
This minimalistic medicine cabinet has interior and exterior mirrors, so you never have to stop looking at yourself. This mirror might not be as decorative as the others, but the shelves are sturdy and deep so that it can hold more items than most medicine cabinets of a similar size. It's also very lowkey, which is perfect for those who don't like their decor to stand out.
6.) Medicine Cabinet From Palermo
This cool medicine cabinet has good interior storage and a dangling exterior shelf that is perfect for decorations or supplies that need to be easy to reach, like a toothbrush and toothpaste. The interior has three separate shelves that are sturdy and ideal for storing smaller bottles and grooming supplies.
---
Bathrooms in NYC can be small and not offer nearly enough storage, especially given all the cleaning and grooming products you may need. Shelves, cabinets, caddies, and medicine cabinets are great ways to add some cool aesthetics to your home while also giving you extra space for your daily essentials. They all have their benefits and drawbacks, but having one of these items is better than having nothing. Remember, just because it's the bathroom doesn't mean it has to be messy. Every room in your home deserves to look great and function to the best of its potential.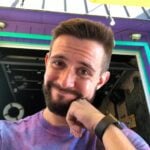 Russell is a writer and comic based in New York City. His plays have been featured at Penn State's Cultural Conversation's Festival, The NYC Thespis Festival, and Imaginarium's Inaugural Theater Festival. Follow him on TikTok and Instagram @pooleparty528