The U.S. Justice Department recently took action to investigate American realtor commissions. Following in the footsteps of their southern neighbors, Canada's government may similarly investigate realtor commissions in the Great With North, courtesy of a proposed class-action lawsuit from Mark Sunderland of Toronto. But why is Canada launching these investigations? How does it differ from the American lawsuit? What do the people behind the lawsuits hope to accomplish?
Commission Structures Explained
Canadian Real Estate Commission structures are similar to American ones but the fees differ based on the province. For example, In Alberta and B.C. commissions are usually seven percent on the initial $100,000, with three percent on the balance. Commissions sit between four and five percent in other provinces. Commissions in the U.S. are usually at 6% of the sales price of the property, but brokerages are free to charge less of a fee.
Realtor commissions in the U.S. are typically 6% of the sales price of a property. The relatively high commission rate is paid largely from the buyer's payment at closing, which reduces profits for sellers. While commissions are usually at 6%, rates vary on the specific situation or broker. 
Sellers can often decide the commission rate for both sellers' and buyer's agents, with higher commissions incentivizing buyers' agents. The average commission rate in the U.S. sits at 4.9% at the moment, but the most common arrangement is a 6% fee split between the buyers' and sellers' agents. With rapidly rising home prices, many consumers feel that hiring an agent and paying the high commission is mandatory but often unnecessary. 
People often view it as inevitable, but the 6% fee leaves many wondering if the cost is worth it. There's always been a negative sentiment toward real estate commissions, but with home prices skyrocketing since the start of the pandemic, there is a renewed effort to reform the system.
The Lawsuit Explained
The lawsuit alleges that a portion of Canada's most prominent real estate brokerages, such as Century 21 or Remax, "conspired, agreed or arranged with each other to fix, maintain, increase, or control the price…for buyer brokerage services in the GTA". GTA stands for Greater Toronto Area. In addition to the largest real estate brokerages, the lawsuit also accuses the Canadian Real Estate Association of aiding the brokerages. 
To sum it up, there are accusations of "price fixing" that lead to significantly higher commission fees over time in the Toronto area. This means that, according to the lawsuit, the Toronto Residential Real Estate Board and Canadian Real Estate Association essentially forces home sellers on the Multiple Listing Service (MLS) to pay the commission of the buyer's agent/brokerage. 
Since sellers have to also pay for the buyer's brokerage commission, they have to pay double the commission, with half of the fees going to an agent that didn't represent them. According to the lawsuit, this commission structure forced sellers to pay for something that they wouldn't otherwise pay for. This effectively kills marketplace competition, and doesn't allow consumers the choice to negotiate the price of the agent's work. 
The rationale for the lawsuit is that the current Canadian real estate commission structure "creates the incentive and ability for buyer brokerages to 'steer' buyers away from residential real estate properties where sellers offer lower than the norm buyer brokerage commissions," according to research commissioned by Kalloghlian Myers LLP, the law firm behind the legal case. 
The firm's research found that those actions are akin to price-fixing, as it offers a disincentive for sellers to work with an agent for a smaller commission. The price-fixing is largely responsible for continuously increasing commission fees in a very expensive housing market. 
According to The CBC, a buyer's agent would have made about $8,795 on an average single-family home sale in 2005 within the Greater Toronto Area would have earned a commission of about $8,795 on the average single-family home. In December 2021, the same buyer's agent would make four times as much ($36,230) on an average home sale, according to Dr. Panle Jia Barwick, an economist who studies real estate commission structures.
During that time, median household income in Canada only increased by about 14 percent, adjusted for inflation, even as commission fees increased 400%. The commission structures in Canada were somewhat controversial before the pandemic, but since Spring 2020 home prices have appreciated over 50% nationwide, shining a light on the severe lack of affordability in the market. 
What Changes Do Critics Propose?
The lawsuit in America is similar to the one in Canada, as they both allege that brokerages and realtor associations were guilty of price-fixing and making commission rates less competitive. For example, agents often steer people away from low-commission homes by claiming that it's overpriced or that the seller won't compromise on price, even if that's not true. 
The Canadian Real Estate Association, in response to the allegations of steering and price fixing, sent a notice to their agents saying that "in addition to being illegal, the conduct undermines consumer protection, consumer confidence and the reputation of the real estate profession as a whole." 
Real estate commission experts like Dr. Barwick argued that there is a simple change to increase commission competition. If buyer broker commission rules were eliminated, services would become more competitively priced since buyers would have to pay their agent's commission fee. They could negotiate the rate, or even elect to go without a buyer's agent if desired. Other countries like Australia and the U.K. have similar rules in place. 
According to Dr. Barwick's research, making that change could reduce typical commission rates by one to two percent over a couple years. Sellers would also have the power to negotiate rates with their listing agent. 
Of course, the real estate industry doesn't want commission rates to drop by one to two percent. The Canadian Real Estate Association and Toronto Regional Real Estate Board didn't offer comments when requested. In America, The National Association of Realtors (NAR) defended the importance of realtors' expertise and negotiation tactics with growing prices and competition. However, with growing scrutiny and legal action in North America, realtors in the U.S. and Canada may have to work harder to negotiate their commissions.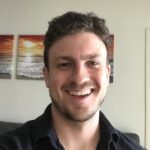 Tyler graduated from Virginia Commonwealth University in 2017 with a Bachelor's degree in Urban and Regional Studies. Currently based in Los Angeles, he works as a freelance content writer and copywriter for companies in real estate, property management, and similar industries. Tyler's main professional passion is writing about critical issues affecting big and small cities alike, including housing affordability, homelessness, inequality, and transportation. When he isn't working, he usually plans his next road trip or explores new neighborhoods and hiking trails.