Realtor commissions are currently under investigation from a US Justice Department probe, and they also are facing threats from accumulating civil lawsuits.  Additionally, President Biden has called for an investigation by the Federal Trade Commission into realtor commission structures. 
Commissions paid to real estate agents usually run about 5% to 6% of the sales price of a home.  It's up for debate whose pockets these amounts draw from, but they are paid as part of the purchase (from the buyers' payment at closing, but also diminishing the sellers' profits). Typically, the sellers decide the rate for commissions for both sellers' and buyers' agents, and can increase the amounts to incentivize buyers' agents.  The current average national commission rate is 4.9% to 4.94%, having dropped slightly since 2012, when the average rate was 5.4%.
Pros and Cons Of Realtor Commission Structures
There are arguments on both sides of the coin, each citing rationale, either for the necessity or irrelevancy of realtors in the buying process.  The National Association of Realtors (NAR) defends the critical role that real-estate agents play, noting the growing prices, increasingly competitive market, and the much-needed advantages agents provide for buyers.  They also state that commissions may be negotiable and the rates of these commissions are lowering over time.  The NAR also defends their current fee structure, saying it gives equal access to everyone through the multiple-listing service (MLS).  Also, they note that the current structure avoids upfront fees for buyers, making representation more accessible to first-time homebuyers and buyers purchasing low- and middle-income homes.
Conversely, the rationale of rising home prices is also shared by consumer advocates, noting that as home prices surge, so do the agent fees, often to excessive levels. Critics also point out that agents are becoming less needed as home buyers rely more and more on accessible online search platforms.  This situation was even more magnified during the course of 2020, as buyers went online more than ever before to search for real estate, in order to avoid in-person interactions in the midst of the pandemic, a trend that may remain.  Though the NAR says rates are negotiable, critics say the commission fee structure is a black box for consumers and could stand to incorporate more transparency in the process.  In competitive markets, buyers may feel pressure to not negotiate fees, in order to win a bidding war.  However, buyers' agents may discreetly offer a rebate to their clients.  A last argument states that NAR policies bar competition. There is even hesitancy around realtor commissions as searches for "no-fee" apartments continue to be prominently used.
The Investigations Into The Realtor Commission Structure
Formerly, the NAR and the Department of Justice (DOJ) were in an agreement to increase disclosure efficacy regarding broker fees and make rates more competitive.  In July of this year, the DOJ withdrew from the settlement and filed a civil subpoena.  The subpoena aims to investigate NAR and real-estate industry policies surrounding commission structure, as well as practices restricting marketing of non-MLS listings.  In addition to the DOJ pact withdrawal and subsequent probe, several private civil lawsuits have been filed, with the DOJ adding statements to bolster the side of the plaintiff in many cases.  President Biden has recently asked the Federal Trade Commission to investigate the matter as well, to rein in "unfair tying practices or exclusionary practices in the brokerage or listing of real estate."
It remains to be seen how these inquiries will play out, but one thing is for certain: realtors are paying attention, and they are ready to go to bat for their fees.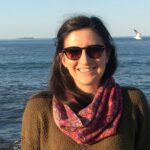 Leland is a writer and curator, passionate about the arts and real estate.  She especially wants to share clear details about the housing market so that prospective buyers and tenants can make their best-informed decisions.