A recent Redfin study suggests that the housing market may be cooling down. According to the study, almost one in five home sellers dropped their asking price during the four-week period ending May 22. The Redfin report hadn't recorded a level this high since October 2019, far before the rapid rise in home prices experienced in the wake of the Covid pandemic. 
Redfin also found that the number of homebuyers touring and offering on homes experienced its largest annual decline since April 2020, just before home prices began to skyrocket. The Redfin Homebuyer Demand Index, which tracks the touring and offering data, found a 12% year-over-year decline in requests for tours and other home-buying services. Searches for "homes on sale" during the week ending May 21 were down 13% compared to last year. 
Additionally, touring activity from the first week of January through May 22 was 29 percentage points lower than the same period in 2021, according to ShowingTime, a home tour technology company. Mortgage purchase applications were also down 16% from a year earlier. 
The data and verdict are in. Significantly fewer Americans are searching for a home to buy, touring a property, offering on a house, or applying for a mortgage. The comparatively low number of home tours, searches, mortgage applications, and offers is due to a combination of high mortgage interest rates and asking prices that make homeownership out of reach for too many Americans. Redfin researchers say that the latest data suggests that home prices may finally start stabilizing and appreciating at a normal clip. 
"The picture of a softening housing market is becoming more clear, especially to home sellers who are increasingly turning to price drops as buyers become more cost-conscious under higher mortgage rates," said Redfin Chief Economist Daryl Fairweather. "For now, mortgage rates have stabilized, and I expect prices to do the same. This will remove some uncertainty for buyers. That means that as long as a home is priced conservatively, it still has a good chance of selling quickly."
Americans increasingly can't afford a home. According to Redfin, the median home sale price was up 16% year over year, a staggering and unprecedented rise. For newly listed homes, the asking price grew an even greater 18%. Home prices aren't the only factor pushing up the cost of purchasing a home. The average interest rate on a 30-year fixed-rate mortgage is now around 5.1%, a substantial rise from the 2.95% interest rate from last year. 
High home prices and high-interest rates worked together to push up the average monthly mortgage payment by 42% compared to a year earlier, from $1,708 to $2,425.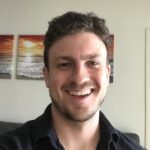 Tyler graduated from Virginia Commonwealth University in 2017 with a Bachelor's degree in Urban and Regional Studies. Currently based in Los Angeles, he works as a freelance content writer and copywriter for companies in real estate, property management, and similar industries. Tyler's main professional passion is writing about critical issues affecting big and small cities alike, including housing affordability, homelessness, inequality, and transportation. When he isn't working, he usually plans his next road trip or explores new neighborhoods and hiking trails.