Perhaps the post-FOMC meeting recovery was just a little overdone. Maybe yesterday's all clear call left a few stones unturned.  The S&P, Russell, and Nasdaq are all down in pre-market trading on 9/24/2021.  Interest rates are slightly higher, following yesterday's reaction to the Fed predicting 6 or 7 rate hikes by 2024.
The big news this morning is a 7% overnight collapse in bitcoin prices.  While equity indices are all exactly where they were one week ago, CME BTC futures this morning is trading at 41555, down from 48,000+ last Friday.  China renewed their intent to restrict crypto-trading earlier today during Asia hours trading, shaking confidence in the anti-fiat and inflation hedging benefits of holding digital assets.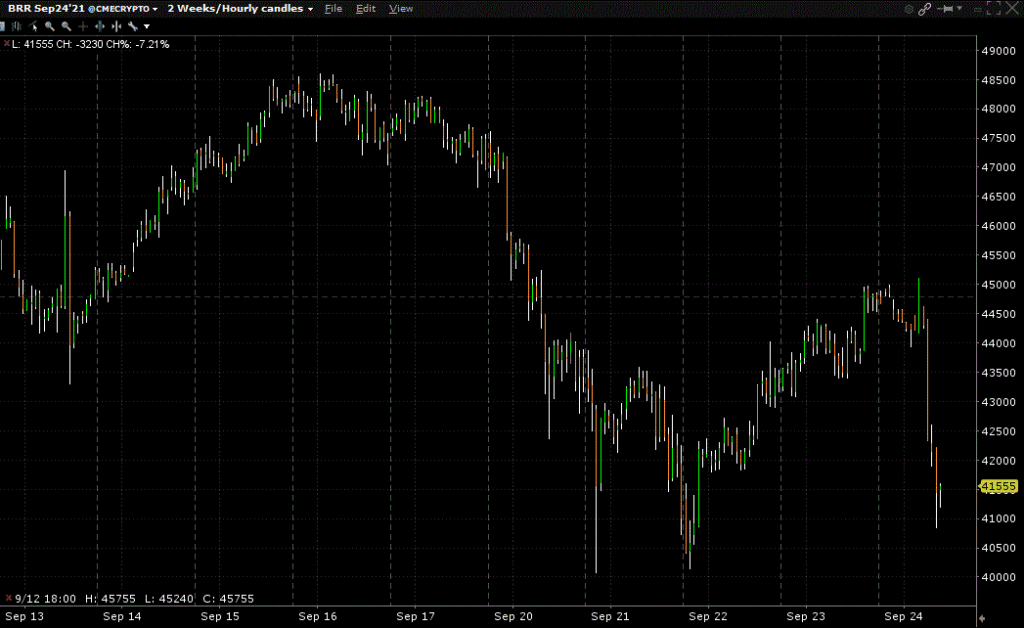 What Is The Best Inflation Hedge Right Now?
This week, a series of government decisions drove the entire market price-action.  The FOMC announcement followed by fears of the government debt ceiling may have caused the sharp volatility and recovery during the first half of the week.  Government decisions to regulate monetary flows are impacting billions in market cap today.  As the pandemic continues, there will be increasingly more pressure for governments to stimulate their economies, issue more debt, and tolerate an uptick in inflation.
Is real estate still the silver bullet for combating inflation?  For decades, investing in rental real estate has been one of the most stable inflation hedges (while offering plenty of real appreciation as well).  Buyers can receive favorable financing, especially if they occupy the home first as a primary residence.  Rental yields tend to track local salaries using the magic 40x monthly rent to annual income ratio.  Best of all, as time passes, investors tend to have 3x-5x leverage on home price appreciation.
Of course, seasoned investors should still remember the 2007-2008 collapse, and the same leverage can easily work against the home owner.  Although experts are debating daily whether 2021 is a fair comparison to 2007, the data is clear.  Home price appreciation has skyrocketed in many markets, with the same types of bidding wars hitting newly listed homes on the first weekend.  Although no one can be certain how much further prices can rise, anyone who buys would be wise to consider both the bull and bear scenario.
Mr. "Hud" Chavij recently came from abroad and brought with him a level of determination and creativity that instantly gained him a reputation among the NYC real estate thought leaders.