Does your daily commute take you in the direction of the Brooklyn Bridge? Is a bicycle your primary form of transportation in the city? If so, there are some big changes to be aware of. These changes affect everyone: drivers, bikers, and pedestrians alike.
Earlier this year, Mayor de Blasio formally announced plans to construct a dedicated bike path on the Brooklyn Bridge. This is part of the mayor's plan to add 30 miles of protected biking lanes throughout the city. 
"Bridges for the People is a beautiful reimagining of New York City's most iconic bridge," said Mayor de Blasio in a press release.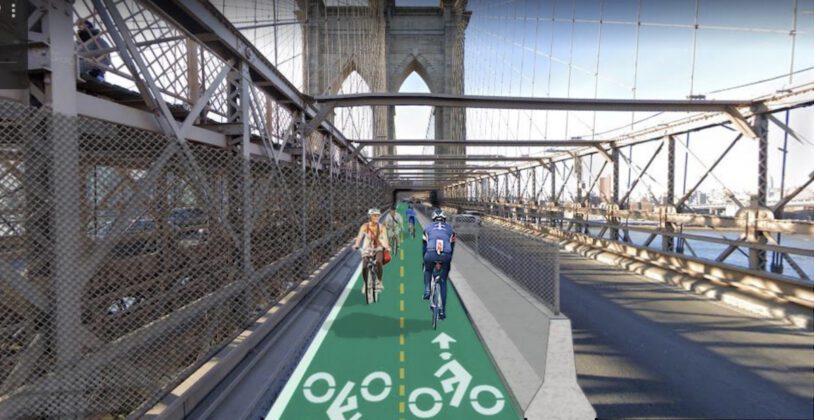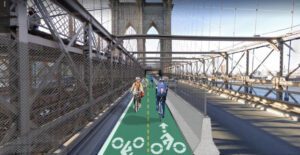 Before the Brooklyn Bridge was last reconfigured in 1950, it carried 400,000 New Yorkers every day—but completely replacing trolleys with car lanes reduced the number of daily bridge users by more than half.  By adding new protected bike lanes on the bridge, we will finally begin to re-balance that equation, supporting more sustainable transportation for decades to come. 
After months of construction and anticipation, the Brooklyn Bridge bike lanes are now open. 
Before the new bike lanes were constructed, bikers and pedestrians alike had to share the same space on the bridge. Over time, this created the perfect storm of danger and overcrowded roadways. Many days, the bridge is used by over 10,000 pedestrians. City dwellers and tourists flock the pathways daily. Some are commuting for work, while others are sightseeing. 
The new bridge project is the first form of construction on the bridge since 1950. That year, the trolley tracks were officially removed from the bridge. 
Now, cyclists have their own, protected lane on the bridge. Both Brooklyn-bound and Manhattan-bound cyclists will share an 8-foot lane on the bridge. The new bike path takes the place of one lane of traffic that traveled the bridge before. The path, previously used by bikers and pedestrians, will now be for pedestrians only. All cyclists will now be traveling on the Manhattan-bound side. 
After several cycling-related fatalities in recent years, a $58.4 million bike safety plan is also in the works. There are plans to install more protected lanes and redesign some intersections to make turning easier for cyclists. 
If you are interested in a bike-share program, Citi Bike has also been expanded throughout the city. Citi Bike has over 20,000 bikes across 1,300 stations in NYC. This is a great way to get around town while getting in some extra exercise. Not only is commuting via bike healthy, but it's also affordable and environmentally friendly. Citi Bike offers annual memberships, single rides, and daily rates. 
Before you get out there in the heavy traffic of the city, be aware of the new route and how it may affect your daily commute. New barriers have been added, as well as protective fencing and traffic lights.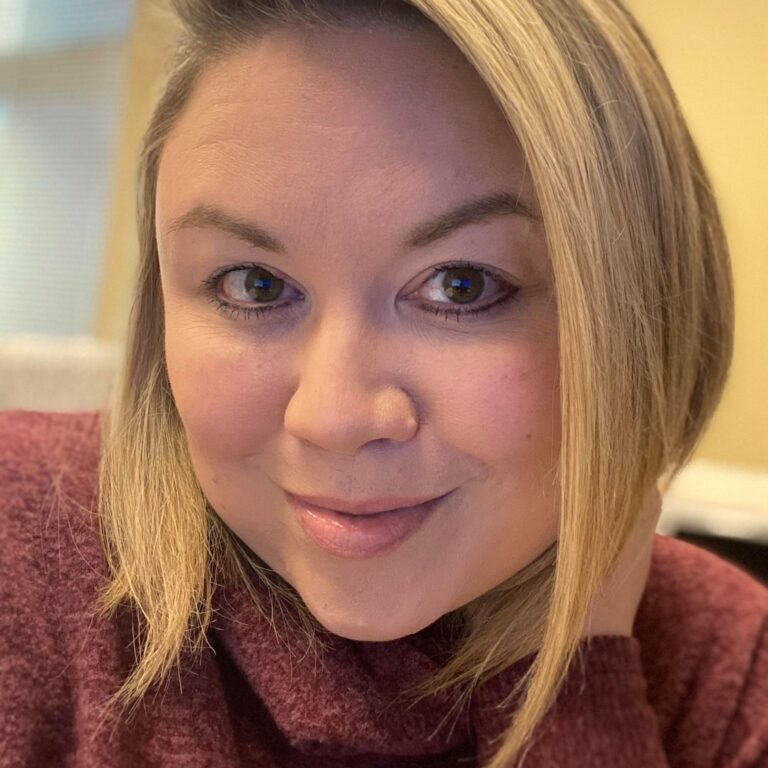 Kristi Hill is a freelance writer who loves to travel, cook and watch college football. When she isn't writing, she's usually listening to classic rock and spending time with her dog, Chico.