NYC mayor Eric Adams is more strict with enforcing homeless camping bans than his predecessor. In late March, the New York Times reported that the Adams administration swept 239 homeless encampments in less than two weeks. Still, only five individuals from the cleared encampments accepted housing in homeless shelters.
Other cities in America face a similar dilemma. Tolerance for homeless encampments is fading, even in traditionally progressive cities, but finding shelter for people living on the streets remains a challenge. When encampments are cleared, residents often move to other encampments instead of landing in housing. 
Other Cities' Approaches To Homeless Encampments
Last year, Los Angeles, in newsworthy fashion, cleared a vast homeless encampment in Echo Park, a gentrifying neighborhood north of Downtown. The city pledged to house every unhoused person there. Almost 200 people lived in the notorious homeless encampment, but one year later, only 17 residents live in permanent housing, with another 50 in temporary shelter.
San Francisco Mayor London Breed recently pledged to clean up the Tenderloin, where the largest concentration of the city's homeless lived. She struck a strict tone, threatening incarceration for those unwilling to accept shelter, but critics argued that there wasn't adequate shelter to meet the demand. 
In the District of Columbia, the National Parks Service notified campers living in an encampment outside Union Station, near the Capitol Building, that the encampment will be cleared. While the city will try to connect affected residents with housing, many will end up in other locations around the city. 
Many individuals living on the streets choose to not accept a shelter bed due to concerns over safety, privacy, or strict rules. However, many others are left to fend for themselves on the street due to a lack of adequate volume of shelter beds. In NYC, Mayor Adams hopes to change that with his latest budget proposal. 
NYC Budget For Homeless Services
As part of his proposed nearly $100 budget, Adams proposed an additional $171M for homeless services, which would primarily go toward bolstering the city's shelter system. The money would fund outreach efforts to help connect homeless individuals with critical resources, while creating 1,400 new shelter beds to help house New Yorkers living on the streets. 
The 1,400 new beds are part of the city's Safe Haven Program, which will reach 4,000 beds with the new additions. The program started during Bill de Blasio's tenure, and is a bit different than normal shelter programs. It provides temporary shelter beds for homeless New Yorkers coming off the street, and offers more comprehensive services with fewer restrictions than typical shelters. For example, the Safe Haven program has no curfew, and some beds, but not all, are located in private rooms. 
"We have to abandon the belief that it is dignified to allow people to live on streets in encampments, tents, cardboard boxes, no access to mental health services, drug paraphernalia, human waste inside these tents," Mr. Adams said in an interview.
Mayor Adams, in a press conference, claimed the new shelter beds will make a big difference in the city's fight against homelessness and will go further than the efforts of Bill de Blasio's administration.  
"New York City must ensure that this is happening correctly. And so, we are making sure that we have safe spaces for New Yorkers to live, to heal, to heal and to be cared for," Adams said Sunday. "The investment will help fund 1,400 low-barrier haven and stabilization beds, bringing the total up to 4,000. Now, the previous administration talked about these beds. We are funding these beds, which is a big difference."
Criticism For Adam's Approach for Homelessness
Many homeless advocates argue that the latest funding proposal isn't enough to meet the demand and fails to provide permanent housing options for individuals coming off the street. Dave Giffen, executive director of Coalition for the Homeless, critiqued the mayor's funding proposals in a statement. 
"More Safe Havens and stabilization beds are a good thing," Giffin said in a statement. "But they will fill up fast, and in the absence of any real permanent housing options for their residents, they will stay filled, as more of our neighbors fall into homelessness and take their place on the streets . "Homeless New Yorkers want and need shelters that offer the safety of private rooms, adequately trained staff and a pathway to a real home. The number of private rooms, and the actual number of truly new beds in the plan is unclear, and should be published and tracked."
Housing Works CEO Charles King offered up a similar criticism, calling out the lack of permanent housing solutions. "…these folk then need to transition to permanent housing with the type of support that will allow them to stay housed. Adequate supportive housing will require a much more significant investment of both capital and operating dollars from New York City, King said in a statement".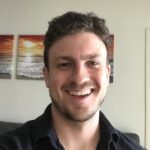 Tyler graduated from Virginia Commonwealth University in 2017 with a Bachelor's degree in Urban and Regional Studies. Currently based in Los Angeles, he works as a freelance content writer and copywriter for companies in real estate, property management, and similar industries. Tyler's main professional passion is writing about critical issues affecting big and small cities alike, including housing affordability, homelessness, inequality, and transportation. When he isn't working, he usually plans his next road trip or explores new neighborhoods and hiking trails.