A truly unique housing opportunity is being developed at 2865 Creston Avenue in the Bronx. This extensive project is focused on creating housing that is not only affordable but will benefit its residents in a variety of ways by promoting health and well-being with sustainable design features. The LEED-certified building has innovative features and amenities to support vulnerable residents' stability in the long term.
New York City Mayor Eric Adams, the New York City Department of Housing Preservation and Development (HPD), the New York City Housing Development Corporation (HDC), and homeless services nonprofit Project Renewal have worked together to create this opportunity for New Yorkers who were previously homeless, for families impacted by mental illness and substance abuse, or for those living with HIV/AIDS. Phase I of the project has 71 apartments available for qualifying individuals or families. The other 46 apartments have been designated for low-income households earning up to 60 percent of the area median income (AMI).
Unique Amenities at 2865 Creston Avenue
Located in Bedford Park in the Bronx, this building was constructed in 2019 and has a total of 117 rental apartments. Amenities in this 14-story building include a rooftop terrace, elevator, attended lobby, concierge, event room, bike storage, laundry room, and garden. Beyond the usual amenities, however, Project Renewal will provide on-site social services, including a greenhouse with aquaponic urban farming on the roof.
Aquaponics Farming System
The 1,500-square-foot rooftop greenhouse features fish, vegetables, herbs, and microgreens that will allow residents to grow fresh food all year long. The vertical farming system will allow residents to raise vegetables and edible fish in an ecosystem. The fish's tanks are connected to a bio-filter that breaks down their waste and carries the nutrients to the plant roots. The space outside the greenhouse will be used for organic farming for vegetables that do not grow well via aquaponics. Residents will work with the horticulturist provided by Project Renewal to learn to grow their own food.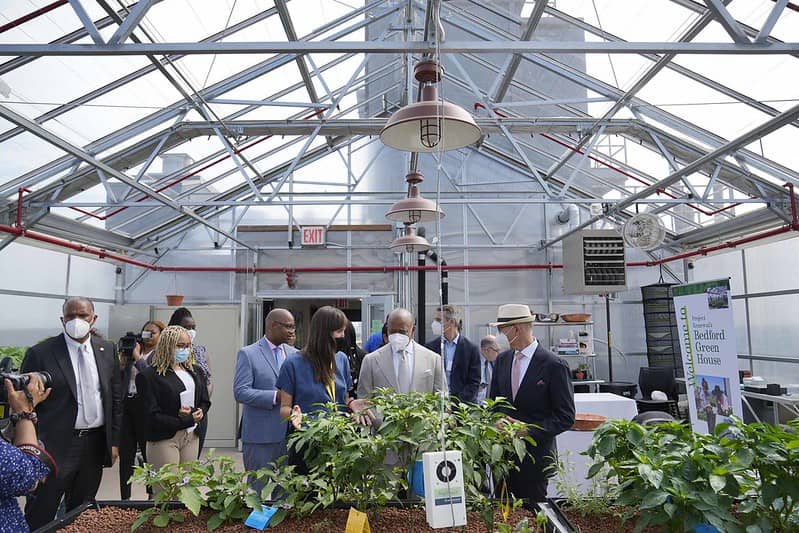 Environmentally Friendly
Greenery has been planted to grow from the top floors to the ground, reducing the energy use for the building and pollutants surrounding the building. Bedford Green House also features continuous exterior insulation, lowering energy use and reducing the building's carbon footprint.
Streetscape
Bedford Green House's streetscape includes landscaping along the sidewalk and seats at the setbacks that encourage residents and neighbors to gather outside the building. The colorful community playground will be accessible to the children who live in the building as well as other children of the surrounding neighborhood.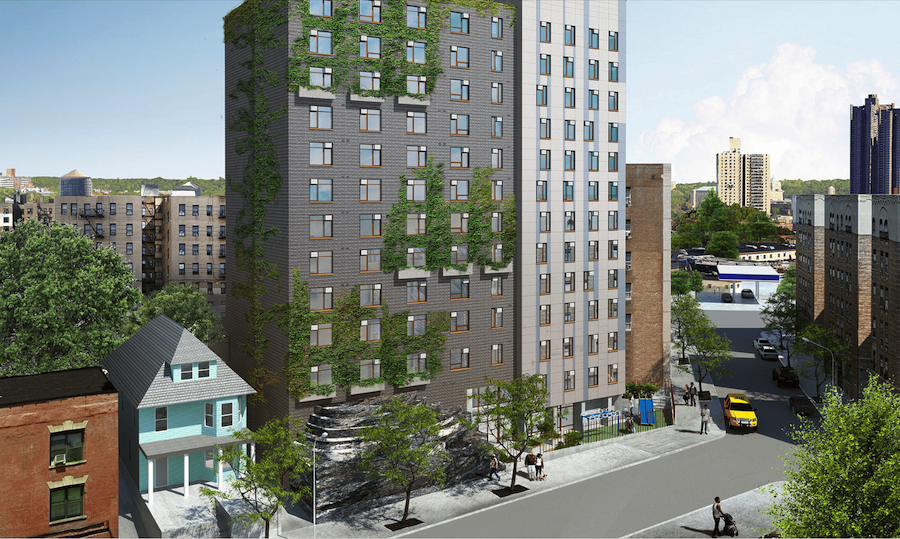 Social Services
Project Renewal will also offer case management, occupational therapy, and horticultural therapy. Phase II of the project will include even more amenities for the residents with 116 additional apartments, a 5,000-square-foot medical clinic, a fitness center, and a library.
Safe, High-Quality, Affordable Housing
The project's goal is to create a safe and positive environment for its residents, who have previously struggled. Project Renewal hopes that shared activities that support healthy living will help bring residents of the building together.
Mayor Adams commented: "Affordable housing, homelessness, public health, and our environment are all connected, and Project Renewal demonstrates the kind of creative thinking we need to tackle all of them together."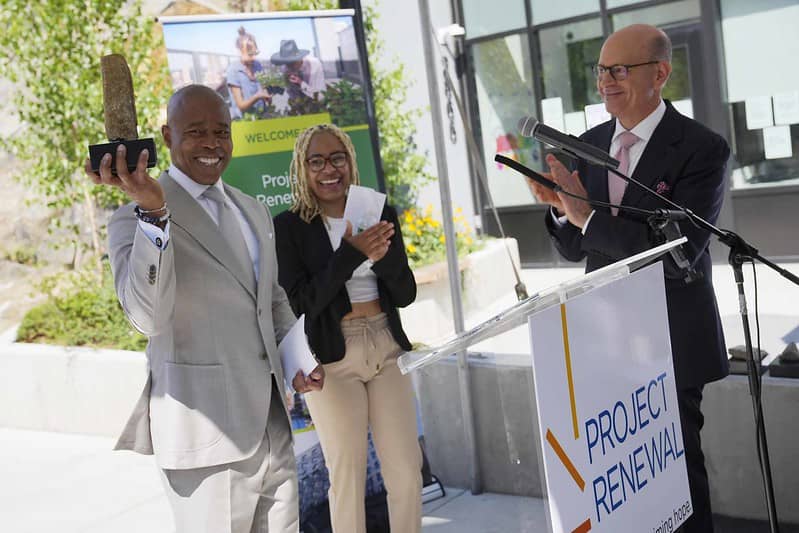 The building reflects the ongoing goals that the mayor has for getting New Yorkers into safe, high-quality and affordable housing.
The Neighborhood of Bedford Park
Bedford Park is a quiet community in the northern section of the Bronx with small residential streets that feature old Victorian and Tudor-style homes. Surrounded by parks like Jerome Park and the New York Botanical Garden, this area has plenty of green space. Bedford Park has several nearby bus stops and is close to the 4 subway line. Bedford Park is home to several prestigious colleges, high schools, and some of the city's oldest churches, reflecting the diverse cultures in this community.
Future Housing Projects
There has been strong support for the vision of Bedford Green House, and those who are passionate about this project are hoping it leads to more of its kind. Studies have shown the healing benefits of being connected to nature, and that is what Bedford Green House serves to accomplish.
HPD Commissioner Adolfo Carrión Jr. says it serves as a model: "This development is a model for housing New Yorkers with dignity while providing the services needed to live healthy lives. Thanks to Project Renewal, our partners at the city and state, and the entire development team for making this innovative and sustainable project a reality."
Future housing developments may take note of the special amenities and services Bedford Green House provides to its residents. These services are meant to stabilize their lives, so they can function in the community while also receiving the support they need.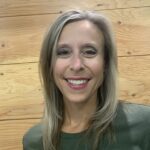 Lara Popeck has been writing for over 10 years, with a focus on business and real estate-related articles. She has a degree in Economics from Bryn Mawr College and an MBA from Montclair State University.