On May 5, Opendoor, a digital platform specializing in residential real estate transactions, announced record earnings in Q1 of 2022. The company, based in San Francisco, reported $5.2 billion in earnings, representing a 590% annual increase over Q1 of 2021. Gross profits were $535 million, up from $97 million a year prior, and positive net income was $28 million in the first quarter, the first time the company reported positive cash flow in its history. 
The Opendoor stock soared 14% in the hours after the positive earnings report, as the company's profits beat expectations. Eric Wu, Co-founder and CEO of Opendoor, celebrated his firm's positive news after the Q1 financial report went public. 
"We are proud to report our first quarter of positive net income as we exceeded our expectations across all of our key metrics," said Eric Wu, Co-founder and CEO of Opendoor. "For the past eight years, we have been working on the rare opportunity to transform the $2.3 trillion housing industry. We have made significant progress toward reshaping a broken, offline process into a digital, seamless experience for our customers."
"We have also focused on building a durable, generational company. This means we align our goals and teams against both growing customers and driving sustainable margin expansion, operating with a focus on building the lowest cost structure and having a culture of discipline around pricing and risk management across periods of uncertainty. The result of this hard work is the capability to grow and protect margins across economic cycles", Wu went on to say. 
The firm reported 12,669 total homes sold in Q1, a sizable 415% annual increase compared to Q1 2021. The rapid increase in homes sold is impressive, considering a national market that is in the midst of a severe housing shortage, with a dwindling number of active listings for sale. The firm also purchased 9,020 homes, an annual increase of 151%.  
Opendoor makes the bulk of its money through a business model known as iBuying, otherwise known as institutional buying. The company purchases homes and later sells them for a profit. Zillow famously had to back out of the iBuying business, as the firm purchased way too many homes at once, overwhelming the firm and pushing them to their breaking point. In Q3 of 2021, Zillow purchased more homes than the previous six quarters combined. 
Opendoor seemingly showed, by beating investor expectations, that iBuying is a viable business model, as long as it is executed well. Other iBuying firms, such as RedfinNow or Offerpad, consistently posted higher profitability margins than Zillow. This suggests that Zillow's failure is their own fault, rather than the fault of the iBuying model.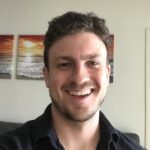 Tyler graduated from Virginia Commonwealth University in 2017 with a Bachelor's degree in Urban and Regional Studies. Currently based in Los Angeles, he works as a freelance content writer and copywriter for companies in real estate, property management, and similar industries. Tyler's main professional passion is writing about critical issues affecting big and small cities alike, including housing affordability, homelessness, inequality, and transportation. When he isn't working, he usually plans his next road trip or explores new neighborhoods and hiking trails.