Zillow Stocks are Crashing
First, we hear about Zillow selling bonds on Wall Street, making headlines with the resulting high numbers and stock popularity. But less than two months later, we now hear they're "pausing" their home buying for the rest of the year. So what's really going on? Is it truly as innocuous as they would like us to believe? They may be experiencing a classic case of "letting their cart get ahead of their horse" – er, house, in this instance. 
Zillow says they just have a backlog to sort through – because the demand for their service was so high, they literally couldn't keep up. Supposedly, this 'break' in buying more houses is just expected to last until the end of 2021, and they hope to be back in 2022. However many skeptics don't buy it, and for very good reasons. 
Number one, it just coincidentally happens at the same time rates on nearly everything nationwide are increasing, with supply chain issues and inflation predicted to be high for some time. In addition, the housing market in particular seems to be tapering off its unprecedented, crazy trajectory to become a bit more predictable. Demand is levelling off, not increasing – so why the stall? 
Another excellent explanation points to Zillow biting off more than they can chew. In simpler terms, they don't know what they're doing and need to regroup. Keep in mind, Zillow started out as a website where you could find real estate listings, and get a free "Zestimate" on your home with their home valuation tool. In fact, in the beginning they practiced a different business model, openly resisting the iBuyer idea and appearing to align themselves with real estate agents as 'partners'. Their CEO Spencer Rascoff was quoted as saying, "we sell ads, not houses,".
Trading Ethics for Profits
However, like many other new and fast-growing businesses popular among consumers, they fell prey to a common vulnerability. In order to maintain their "leadership role" (and popular position), it was a case of "go big, or go home", in order to compete with businesses like OpenDoor and Redfin. Now, as a result, they may very well be in over their head and seem to have gotten ahead of themselves a bit. After all, not only did they launch their "Zillow Offers" program, they also decided to launch their own financing with the purchase of a mortgage company. Seemingly on a roll, their prognosis seemed to be a positive, prosperous one. So what if they sacrificed a little morality in the process? They were back in the competition! In 2020, Zillow stock tripled.
Starting in August, Zillow offered bonds to Wall Street for hundreds of millions of dollars, and seemed to be a hot market for investors. But now less than two months later, Zillow has announced they are 'pausing' home purchases for the rest of the year, blaming a backlog and employment shortages for the apparent poor management. Their biggest competitors, OpenDoor and OfferPad, both remain open for house-buying business, and as Zillow stock plunged, theirs rose. After the Zillow announcement, their stock fell as much as 11.4%, dropping a total of 31% for the year. 
The Final Noteworthy Thought
Zillow has hopefully learned from its mistakes, but the damage to their already suffering reputation is palpable, as is their inability to 'keep up'. After all, OpenDoor bought approximately twice as many houses in the same quarter, and has not had any troubles. Zillow's original business model seems to at least have been more ethical, and most likely would have kept them as leaders in that subsection of the real estate industry. Instead, they are scrambling to manage their damaged reputation, not to mention their obvious mismanagement. It makes one wonder, perhaps there are consequences for trading values for profits after all.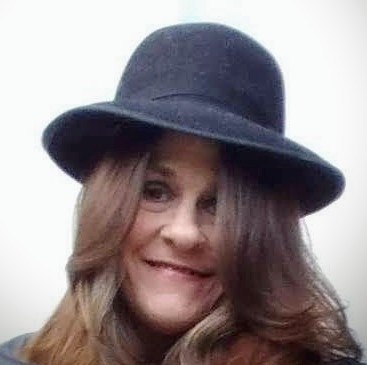 Rochelle Harris is a passionate writer originally from Phoenix, AZ. who credits her success to integrity and determination. She has a great sense of humor, loves music and her family, and writes fiction and poetry in her spare time. She is excited about the New York experience and lifestyle! Follow Rochelle on Twitter at @LinguisticAnRky or get in touch at [email protected]