Millions of visitors flock to NYC each year, drawn by its host of iconic attractions like the Empire State Building and the Statue of Liberty. With swells of tourists claiming the city's sidewalks, many locals get their thrills by heading off the beaten path and exploring some of NYC's lesser-known attractions.
In this article, we'll uncover five hidden gems in NYC that paint a different picture of this global city, from an abandoned subway station in City Hall to an African burial ground in Lower Manhattan.
Hidden Gems In NYC
1.) City Hall's Abandoned Subway Station
New York underground tunnels are a maze of secrets. And one of the best-kept secrets of New York is the abandoned subway station at City Hall. Built in 1904, this subterranean relic has been out of service for over 75 years, so it's no surprise that most New Yorkers aren't even aware of its existence.
The opulent station has arched vaulted ceilings clad in glossy tiles, an expansive skylight, and a series of chandeliers. It was closed in 1945 due to its single, curved track that was too short and narrow to fit the MTA's evolving lineup of newer and larger trains.
Access to this NYC underground venue is limited and may require a membership to the Transit Museum, an additional $50 entrance ticket, and a signed release form. It's well worth the effort, though, since this hidden NY gem is a one-of-a-kind experience.
2.) The Back Room
Strolling down Norfolk Street between Delancey and Rivington, Lower East side renters might catch a glimpse of a waist-high gate with a rinky-dink sign advertising the Lower East Side Toy Company. The gate opens to a stairway that leads down to a dimly lit alley where no toys are found.
Instead, what lies at the end of this dark corridor is one of only two speakeasies that secretly operated in NYC during the prohibition era of the 1920s and '30s. Back then, alcohol was banned in the United States, but it was still being consumed in illicit back rooms serving up illegal drinks, otherwise known as speakeasies.
Today, the Back Room is one of the few spots in NYC where guests can experience this bygone era first-hand. The bar is festooned with an ivy-themed wallpaper in red and gold and a bookcase that doubles as a secret door. Occasionally, this cozy venue with a brick fireplace and old-fashioned furniture hosts live music for guests to enjoy while sipping on cocktails from coffee cups.
3.) The Smallpox Hospital on Roosevelt Island
In a bid to contain the spread of smallpox in the 1800s, New York City opened a hospital on what was then called Blackwell's Island between Queens and Manhattan. Today, the Smallpox Hospital on Roosevelt Island isn't quite the architectural splendor it used to be at the turn of the 20th century, with vines of ivy snaking up its facade and winding around its parapets.
But despite its state of disarray, the Smallpox Hospital earned a spot on the National Register of Historic places in 1972. It would take a few more years for the Preservation Commission in NYC to declare the ruins a landmark in 1976.
Those looking for NYC attractions off the beaten track can admire the Smallpox Hospital from a distance, including its distinctive steeple overlooking the East River. Locals can also enjoy vistas of Midtown Manhattan while strolling down Roosevelt Island's riverside promenade. To get there, visitors can take the F train, the Q102 bus, or the Roosevelt Island Tramway, which is "sightseeing NYC" at its best.
4.) African Burial Ground Memorial
Some NYC attractions may go unnoticed but they should hardly be forgotten. One of the best examples is an African burial ground located near City Hall in Lower Manhattan.
The story behind this national monument is chilling. In the '90s, the city's General Services Administration broke ground on Wall Street to construct government buildings. The dig site unearthed human remains that had been buried up to 30 feet deep. In the years following this discovery, scientists charged with tracing these remains back to their root source came to a consensus: They had stumbled upon the "oldest and largest known excavated burial ground in North America for both free and enslaved Africans," to quote the National Park Service website.
The African Burial Ground Visitor Center at 290 Broadway is open to the public Tuesday through Saturday from 9 AM to 4 PM. The center serves as a free museum that highlights the role of slavery in shaping what was then called New Amsterdam, known today as New York City.
5.) The Berlin Wall in NYC
To limit the number of defectors crossing over to West Berlin, the Soviet-led East German government erected a concrete wall in 1961 that stretched for nearly 100 miles. This highly symbolic divide sparked a Cold War between the United States and the Soviet Union that would last for 45 years.
After the Berlin Wall fell in 1989, pieces of it were divvied up to be sold, donated, or gifted around the world. Several pieces made their way to America, including five graffitied slabs standing side-by-side in an alfresco lobby at 520 Madison Avenue. For avid explorers looking to unveil the secrets of New York, the Berlin Wall in NYC is a must.
Other Hidden Gems in NYC
We've barely scratched the surface of oddities and curiosities found in New York City's underground culture, where cryptic Toynbee tiles are sprinkled throughout the city like puzzles of a riddle and a man-made waterfall cascades 25-feet down blocks of granite in Midtown East.
For more hidden gems in NYC, along with better-known attractions, visit our Culture & Art section and check out our top Things to Do in this vibrant city that never sleeps.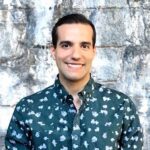 Ivan Suazo is a copywriter and SEO blogger with over ten years of experience in the real estate industry. He's also the founder of a wellness blog, QWERTYdelight.com, and writes sleep stories for the Slumber App.