While the results of New York Yimby's Q3 report are just around the corner, the Q2 Report detailed the level of construction permit filings in NYC throughout April, May, and June, with strong numbers compared to the year prior. During Q2 2022, the city's Department of Buildings recorded 857 new permit filings totaling 13.1 million square feet of space, including 9,997 residential and hotel rooms. The Department of Buildings lumps residential and hotel rooms into a single category, so it's impossible to tell the exact number of new residential units that were filed for approval from the official government data. 
According to YIMBY's Q1 Report, permit activity in Q1 and Q2 were very similar, with only 5 more filings in the first quarter compared to the second. So far, monthly construction permit filings this year are almost twice as high as monthly levels from 2021. It's also worth noting that a strong Q2 performance proves that positive outcomes in Q1 weren't a short-lived trend. 
The first six months of 2022 signal a strong uptick in future construction in the Big Apple, and a broader resurgence in a city that was walloped by a declining population, shuttering businesses, and reduced tourism during the Covid Pandemic. 
Q2 Data by Borough
In Q2, Queens led the pack with 309 permits, while Brooklyn came in second with 238. Staten Island was third with 161, followed by The Bronx with 117. Manhattan was in last place by far, with only 32 permits. 
Manhattan had a low number of permit filings in comparison to other boroughs because of its high density. In fact, the average floor area per permit filing in Manhattan was 55,862 square feet, almost three times as high as the Bronx, which was second place at 19,077 square feet. Not surprisingly, Staten Island had the smallest average floor area per permit filing at 4,490 square feet, since most new construction in the borough consists of single-family homes or small multifamily buildings. 
Some of the most enlightening data from YIMBY's Q2 report are the total residential and hotel units filed per borough. As the most populous Borough, it's not surprising that Brooklyn came in first with 3,162 units. However, on a surprising note, The Bronx was just behind at 3,115, beating out more populous boroughs Queens (2,303) and Manhattan (1,016). Staten Island was in last place with 401 units filed. 
The Bronx and Manhattan have similar populations, but the former had three times as many residential and hotel units filed during Q2. With the expiration of the 421a affordable housing tax credit, developers may be more reluctant to build new housing in more expensive areas of the city like Manhattan. Developers are likely more keen on The Bronx because the land is cheaper there, which offers potentially greater returns on investment.
New Residential and Hotel Units Fall Significantly in Q2
While the total number of permit filings held steady between Q1 and Q2, there were significantly fewer new residential and hotel units included in those filings during the latest quarter. The decline was steep, falling from 19,337 to 9,997. The only borough to hold steady in the category was The Bronx, with 3,115 units compared to 3,160 units in Q1. Every other borough experienced a substantial decline. 
The Bronx really punched above its weight in this category, recording around a third of Q2's new residential and hotel unit filings despite only having about 17% of the city's population. 
Unfortunately, residential development in NYC as a whole isn't keeping up with demand — and demand for housing in the city is very strong. The apartment vacancy rate in Manhattan declined from 7.59% in May 2021 to 1.55% in May 2022. Additionally, between May 2021 and May 2022, median rents in Manhattan grew 25%, while Brooklyn and Manhattan rents grew by close to 20%.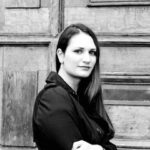 After graduating with a Master's degree in marketing from Sciences Po Paris and a career as a real estate appraiser, Alix Barnaud renewed her lifelong passion for writing. She is a content writer and copywriter specializing in real estate and finds endless fascination in the connection between real estate, economic trends, and social changes. In her free time, she enjoys hiking, yoga, and traveling.