According to a May 2022 report from Douglas Elliman, median rents in Manhattan, Brooklyn, and Northwest Queens grew exponentially over the last year. Manhattan, which was the hardest hit by pandemic restrictions and the work-from-home economy, experienced the steepest annual increases in rent. 
The median rent in the borough grew from $3,195 in May 2021, to $4,000 in May 2022, a 25.2% annual increase, but not all regions of the borough are the same. The median rental price is $4,495 in Downtown Manhattan, $4,200 on the Westside, $3,750 on the Eastside, and $2,500 in Northern Manhattan. Rents in Northern Manhattan, the cheapest region of the borough, grew 11.1%, while rents in other regions grew close to 30%. 
Rental prices for studios and one-bedroom units appreciated by 26.3% and 25.0% respectively, much higher than two bedrooms (15.4%) and three bedrooms (8.4%). Higher rental increases among studios and one-bedrooms suggest that rental demand in Manhattan is primarily driven by single professionals, as opposed to families or larger households. 
A lack of adequate housing units is a clear culprit for Manhattan's rapidly rising rents. In May 2021, the borough had a vacancy rate of 7.59% with 19,025 available listings. In May 2022, the vacancy rate dipped down to 1.55%, with only 5, 776 available listings. Because of low vacancy, rental homes are on the market for an average of only 52 days, down from 107 a year prior. 
Because of low vacancy and high demand, landlords can charge high rents with few concessions. The Douglas Elliman report found that, when factoring in diminishing concessions from landlords, effective rents in Manhattan are up a staggering 29.8% compared to last year. 
The report also revealed data for Brooklyn and Northwest Queens. In Brooklyn, the median rental price is now $3,250, up 18.2% compared to a year prior. Listing inventory is down a staggering 78% from last year, from 13,410 to 2,954, causing headaches for prospective renters in the borough. Northwest Queens isn't any better. Median rents there are up 19.6% to $2,950 and listing inventory is down 87.5%. 
How to Save on Rent or Negotiate Your Lease Terms
New York City has the most expensive and competitive rental market in the country, so residents need to know how to save on rent. The most obvious answer is getting a couple roommates, as it lowers costs. On top of that, rents on two and three-bedroom apartments didn't grow as fast as rents on studios and one-bedrooms. Taking a macro view of all the neighborhoods and their average rental prices can also give you an idea of where to find a good starting point to find a place that fits your budget.
Negotiating favorable lease terms will be tough in this market, as landlords don't have to offer up many concessions to lease their space. However, the average rental listing still sits vacant for about 50 days, so a landlord may be willing to offer up some concessions or slightly reduced rent if a tenant negotiates once their lease is up. The landlord won't want their apartment to go vacant, but even quality tenants won't have much negotiating power. 
Another option is offering to sign an extended lease, such as a two year agreement. Tenants may be able to reduce their rent a bit with this method. Of course, having a solid credit score and consistent income will only work in your favor.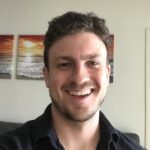 Tyler graduated from Virginia Commonwealth University in 2017 with a Bachelor's degree in Urban and Regional Studies. Currently based in Los Angeles, he works as a freelance content writer and copywriter for companies in real estate, property management, and similar industries. Tyler's main professional passion is writing about critical issues affecting big and small cities alike, including housing affordability, homelessness, inequality, and transportation. When he isn't working, he usually plans his next road trip or explores new neighborhoods and hiking trails.