Considering he's won three of the five Pulitzer Prizes he has been nominated for, it'd make total sense why someone would call Edward Albee The GOAT (pause for laughter). Albee had a lengthy career full of prestigious awards, long-running shows, and amateur drama students using his works for their scene classes. With biting critiques of everyday life mixed with bizarre scenarios that make the human experience more terrifying yet universal, Edward Albee captured American audiences with ideas and imagery that both delighted and tortured the mind. He changed New York theater, art, and might even be responsible for the success of a neighborhood. So what made Edward Albee The GOAT (It's the name of one of his plays)?
Albee's New York City life began in the 1940s when he broke ties with his rich conservative family to hang out with artists in Greenwich Village. See, Albee was adopted but didn't really have a connection with his more conservative rich family. So he popularized a move that many young artists would come to appreciate: telling your family to kick rocks while you live in a small apartment with a ton of artists. It was this New York experience that inspired many of his later works. But first, Albee had to go through another trail that every city dweller must endure. Albee had to learn the hard way.
Albee tried to make it as a writer in the big city. He didn't find much commercial success, though. He had a novel that never got picked up, as well as some short stories and poems. As the man himself put it, "I knew I was a writer and had failed basically at all other branches of writing, but I was still a writer. So I did the only thing I had not done. I wrote a play." That play was titled The Zoo Story! He wrote it in two weeks in 1959 and it opened internationally the following year. While the show was successful overseas, it changed the landscape of theater when it came to New York.
Before Edward Albee, theater in New York was posh and expensive. Broadway was considered the only place where you could find great theater. However, When Albee brought The Zoo Story to NYC, it was the beginning of a new age. Off-Broadway had been around for a bit, but it reached critical acclaim once The Zoo Story opened at Provincetown Playhouse in Greenwich Village. The once-popular theater became part of the cultural zeitgeist after decades of slow business, all thanks to a little show that takes place in Central Park. And this was Albee's first play. And he was only thirty! So there's still time for you to do the same thing.
Once Albee found his groove, he really got moving, writing and producing three more shows around 1960: The Sandbox, The Death of Bessie Smith, and The American Dream. They were all well-received, though not as much as The Zoo Story which won a Drama Desk Vernon Rice Award. One of his next shows, his Broadway debut, turned him from a success into a powerhouse. Who's Afraid of Virginia Woolf is a Tony Award-winning play about a bitter married couple who makes their relationship a problem for a nice young couple they met at a party. The play made Edward Albee a household name, especially if your household enjoyed theater in NYC.
Albee went on to win many more awards and not just Tony Awards. Albee woke up one day and decided to start winning Pulitzers. He won in 1967 for a play called A Delicate Balance, a story about a wealthy couple who collect annoying houseguests. His next Pulizter was for his 1975 work, Seascape, a show about a couple whose vacation is interrupted by sea creatures who want to have a conversation. These Pulitzer's, as well as his other successful theatrical ventures, allowed him to live any New York life he wanted. He chose to live that life in Tribeca.
In 1977, Edward Albee bought a two-story loft in Tribeca for just $50,000. The property is at 14 Harrison Street. It's huge and, at the time, sported a large art collection that Albee gained over the years.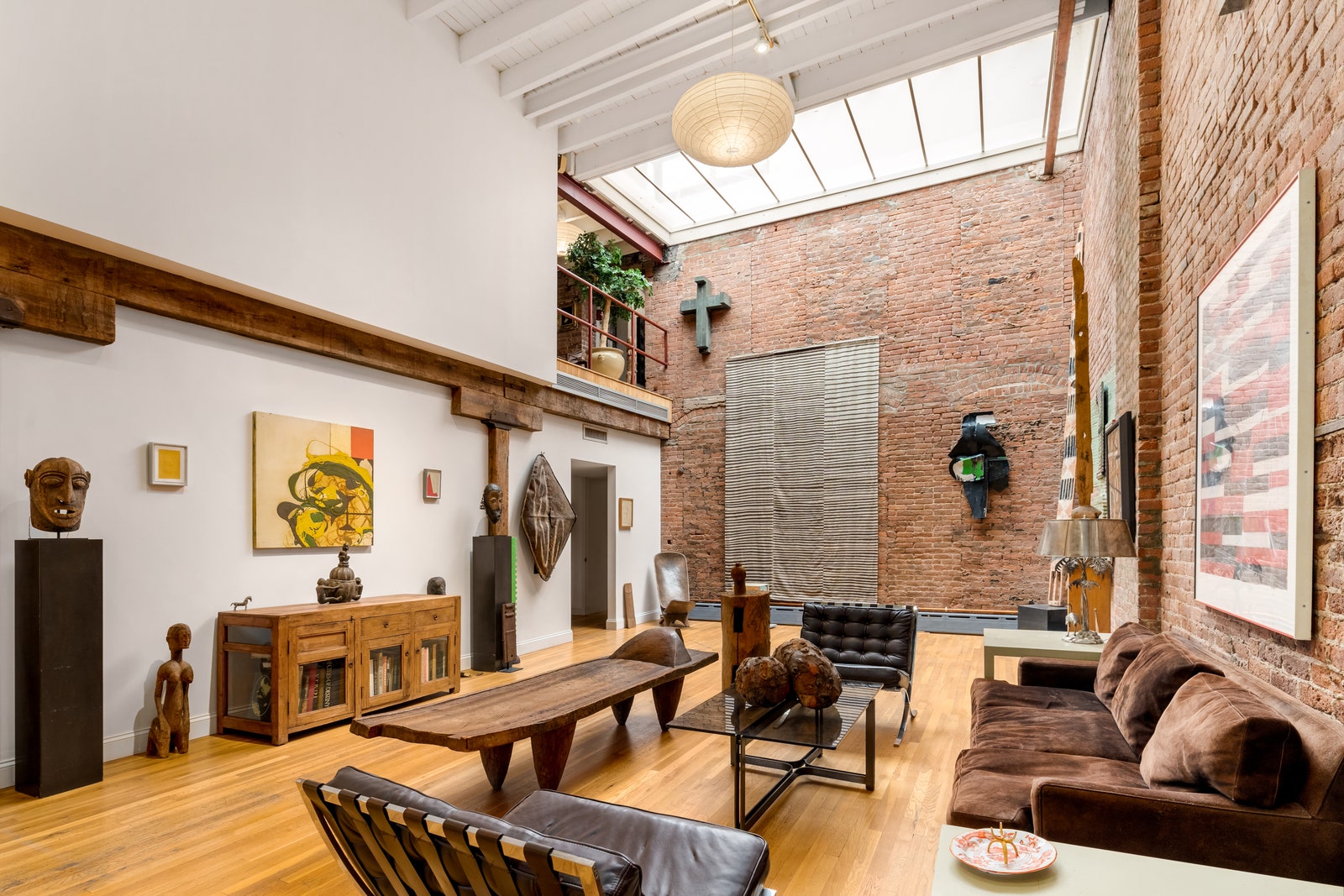 However, what the space really did was encourage growth in the neighborhood. Albee was the first big name in the neighborhood, and he would often host lavish parties and readings/rehearsals of new scripts in his apartment. These events drew big names to the neighborhood and turned it into a high-class, artistic area. You could even say Albee turned Tribeca into Tribeca.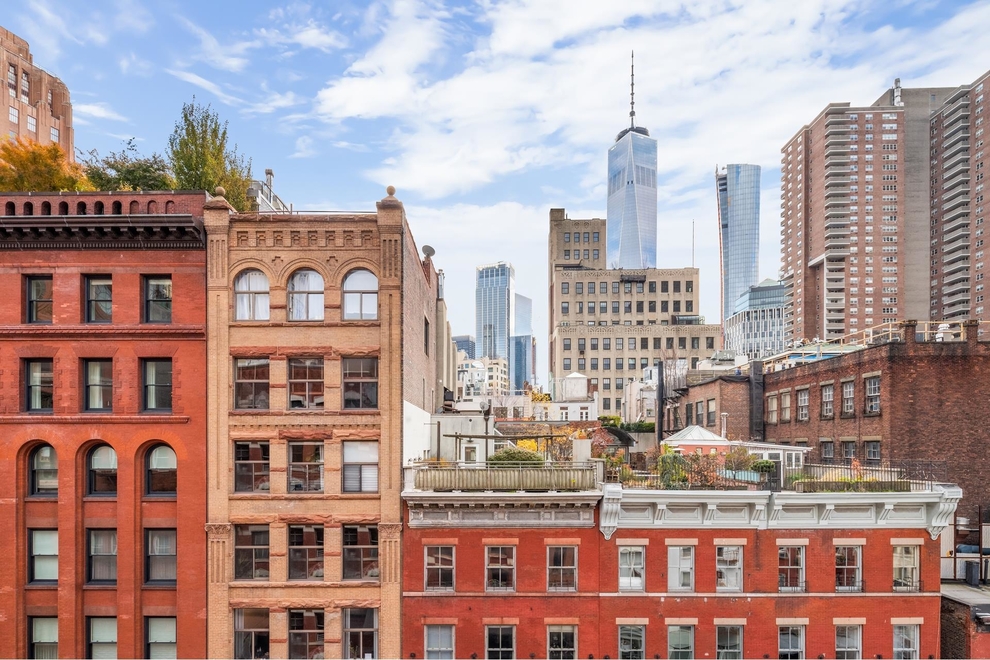 While living in the apartment, he wrote the play that would land him his third Pulitzer. Three Tall Women is a show about a lawyer visiting an old woman and her companion to fix their finances. The show came out in 1994, and audiences loved it. Critics had mixed reviews, but they always did when it came to Albee. At times it seems the only New York critic who liked him was Ben Brantley. However, that's a big get considering Brantley never seems to like anything. But that's the effect Albee has on New York and the theater world at large.
Still, while New York critics find him cynical, New York audiences love his biting, funny, and dark works. For example, his 2003 work, The Goat, or Who is Sylvia, is a show about a successful architect, a popular occupation for fictional men to have in the early 2000s. This architect has a loving wife and son but, oops, he's also in love with a goat! I won't give away the ending, but you should read or watch the show. It's a trip. It won a Tony for best play when it came out and it's one of the shows that has stuck with this theater nerd for a long time.
Edward Albee died at the age of 88 in September of 2016. While he didn't die in his Tribeca loft, he kept it until he died, almost as a shrine to his life. Extremely successful, he is now part of classic American theater whether you like him or not. His plays are expressive, dark, and weirdly funny. His voice was unique and, while many people try to mimic it, he was a master of his own style. From Greenwich to Tribeca, to Broadway, he was a New York artist through and through, trying everything under the sun until he found the thing he was good at. He worked to make it in NYC, and boy did he make it work. Whether you're talking about theater or NYC, Edward Albee is an influencer and bringer of change.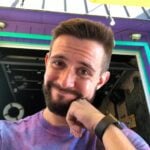 Russell is a writer and comic based in New York City. His plays have been featured at Penn State's Cultural Conversation's Festival, The NYC Thespis Festival, and Imaginarium's Inaugural Theater Festival. Follow him on TikTok and Instagram @pooleparty528