The issue of bed bugs in a rental home can be a major friction point between renters and their respective landlords. This is why renters need to know their rights when dealing with an infestation.
In this article, we'll go over the playbook that renters should follow when dealing with these pesky little critters in New York City. We'll also cover bed bug laws in other cities and states across the U.S. and what renters should do when their landlords fail to take responsibility and avoid eradication measures.
Who is responsible for getting rid of bed bugs, the renter or the landlord?
Renters in NYC have the right to a bed-bug-free home. This is clear in the city's housing and maintenance code; Subchapter 2, Article 4. This section specifies that landlords are responsible for "integrated pest management." To quote the article, "this includes, but is not limited to, reasonable efforts to eliminate harborages and conditions conducive to pests." The article goes on to define pests as any "unwanted member of the Class Insecta, including … houseflies, lice, bees, cockroaches … bed bugs, [etc.]"
In addition to the city's housing and maintenance code, the NYC Department of Housing Preservation and Development (HPD) lists bed bugs as a Class B violation, arguing that these pests are hazardous to health. In light of this, landlords must eradicate a bed bug infestation, including all live insects or dead specimens, within 30 days of a confirmed infestation from a pest control specialist. The landlord's failure to take swift eradication measures may result in fines assessed by the housing court system in NYC.
What can I do if my landlord refuses to take care of bed bugs?
The City of New York has laws in place for landlords who refuse to take care of bed bug infestations in their properties. If a landlord is unresponsive after an initial complaint, renters may file another one with HPD by contacting 311.
In cases where landlords blame renters for the infestation or drag their feet on eradicating the problem, renters can escalate the issue by filing a housing court claim or HP action against the landlord. Moreover, to expedite treatment and prevent the infestation from getting worse, renters can file a separate complaint with the New York State Division of Human Rights, especially if their apartments fall under rent regulation (e.g., rent-stabilized or rent-controlled units) as these apartment types may enjoy additional renter protections.
How does the bed bug infestation process work in NYC?
The first step is to confirm the presence of bed bugs in the dwelling. If renters have bite marks on their skins or catch a bug (hint: they aren't invisible), they can request a professional inspection with their landlord. Then, it's up to the landlord to hire a qualified pest control agency or specialist to conduct a visual inspection of the premises or use K-9 units to "sniff out" the Infestation.
Once the agency confirms the presence of bed bugs in the dwelling, it will issue a report to the landlord who must then hire an exterminator to treat the home with pesticides. But before the space can be treated with chemicals, it falls on the renter to execute a meticulous prep in which a majority of the renter's personal belongings are stored away in tightly sealed containers and clothes are hefted over to the dry cleaners.
Does the landlord reimburse dry cleaning and other Expenses?
Landlords in New York City aren't required to reimburse renters for expenses resulting from a bed bug infestation. They may, however, negotiate reimbursements, rent abatements, or other forms of compensation on a case-by-case basis. There's a big gray area here, but one that's worth exploring if the renter can prove the landlord's failure to mitigate the problem expeditiously.
Should landlords eradicate the source of the infestation in addition to treating individually affected apartments?
Yes. Absolutely.
To root out the source of the infestation, landlords should inspect adjoining apartments in addition to the one where bed bugs were found. This is because bed bugs can spread across the property through cracks and crevices in the walls or by crawling over wires.
Ignoring an adjacent apartment that could be the source of the infestation is both counterintuitive and counterproductive. To hold landlords accountable, renters in NYC should obtain written confirmation that surrounding apartments have also been thoroughly inspected.
What if I live in a city other than New York? Will my landlord take care of bed bugs?
Bed bug liabilities vary from city to city and state to state. To find out which states offer renter protection laws against these critters, the National Pest Management Association (NPMA) has put together a list that's available to view on the Environmental Protection Agency's website.
Below are some of the bed bug laws governing other major cities across the U.S.:
What can I do to survive a bed bug infestation with minimal damage to my physical and mental health?
For starters, renters should dispel the stigma associated with bed bugs. After all, an infestation can happen to anyone, no matter social status, class, or the cleanliness of the home. Prior to moving into a home, renters should make it a point to ask the landlord if there were any previous infestations.
It's also important to stay cool and collected while immediately reporting any suspected signs of an infestation. This means preparing an appropriate written notice, attaching pictures of the bugs or their excrement (when possible), and emailing it directly to the landlord or managing agent of the property. Another option is to send the notice via certified mail for proof of delivery.
Finally, renters should familiarize themselves with local ordinances and other laws that can help them avoid financial strain and emerge victorious in the war against bed bugs.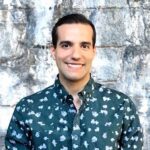 Ivan Suazo is a copywriter and SEO blogger with over ten years of experience in the real estate industry. He's also the founder of a wellness blog, QWERTYdelight.com, and writes sleep stories for the Slumber App.