The United States' National Hispanic Heritage Month is celebrated from September 15 to October 15 each year, an observance that began in 1968 with a proclamation by President Lyndon B. Johnson. The month honors the "histories, cultures and contributions of American citizens whose ancestors came from Spain, Mexico, the Caribbean and Central, and South America." (And yes, using "Hispanic" rather than "Latino/a/x" in the title is the subject of debate; it's a holdover from President Johnson's original proclamation.)
According to the 2020 census, almost one-third of New Yorkers are Hispanic or Latino. In fact, the city's first documented non-indigenous resident was one Juan Rodriguez, a Portuguese and African man born on Hispaniola (the island now divided into Haiti and the Dominican Republic). Rodriguez came to the area in 1613 on the Dutch ship bound for Europe and decided to stay—12 years before the establishment of New Amsterdam. He's honored today with Juan Rodriguez Way, a stretch of Broadway running from 159th to 218th Streets in Manhattan's Washington Heights and Inwood neighborhoods, one of the city's Dominican enclaves. 
From the time of Rodriguez's arrival until the turn of the twentieth century the city's Hispanic/Latino population (the data included folks from Spain) remained low: just 508 in 1845 and under 6,000 in 1890. At that point, Hispanic/Latino New Yorkers lived in neighborhoods across the city, segregated, like the rest of the city, by skin color rather than language or national origin. 
Latino immigration to New York picked up in the first half of the twentieth century, driven in part by the instability caused by U.S. investment in the coffee and sugar industries in Cuba and Puerto Rico, and by the declaration of U.S. citizenship for Puerto Ricans in 1917. By the 1920s, East Harlem had an established Latino community, as did the Lower East Side, and Williamsburg and Red Hook in Brooklyn. Spanish-American New Yorkers and their descendants lived in the area around West 14th Street. 
New York's Latino population grew from 134,252 in 1940 to 757,231 in 1960, a figure driven by massive migration from Puerto Rico. These immigrants settled in and around established Latino neighborhoods, expanding their borders. New communities developed in the South Bronx, Sunset Park, Brooklyn, and Washington Heights. Subsequent waves of Latino immigrants have been of more diverse national origin. Political and economic instability (caused in part by investment from industrialized countries), civil wars, and revolutions have brought newcomers from across the Caribbean, Central, and South America to all corners of the five boroughs. 
Today, 29.1% of New York City's population—2.4 million people—are Latino. Of that 2.4 million, 30% have roots in the Dominican Republic; 28% in Puerto Rico; 13% in Mexico; 8% in Ecuador; and 5% in Columbia. The city is filled with neighborhoods and micro-neighborhoods that reflect the diversity and vibrancy of these cultures. Wherever you find yourself in the city, chances are there is an outpost of Latin American food, goods, or culture nearby. Here are three areas to explore. 
East Harlem/El Barrio/Spanish Harlem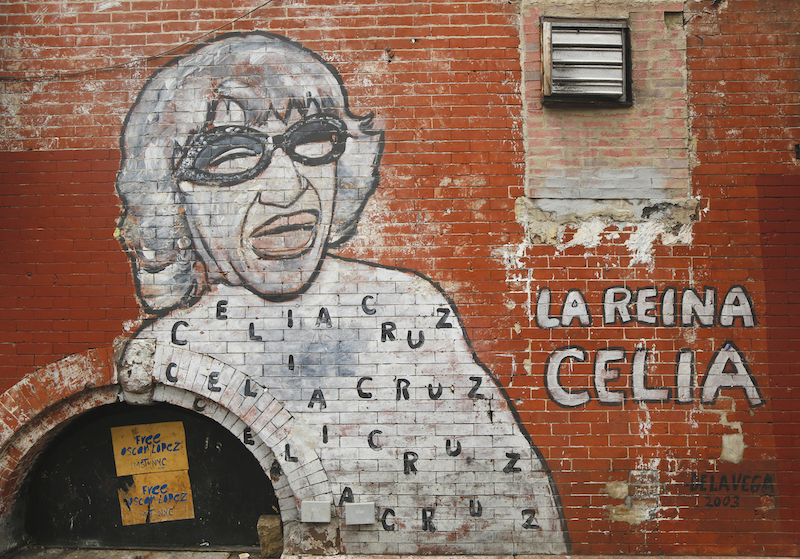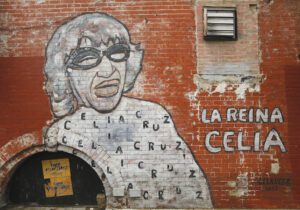 One of New York City's oldest Latino neighborhoods, El Barrio—which stretches from 96th Street to 125th Street, from Fifth Avenue to the Harlem River—was known as Italian Harlem during the first decades of the twentieth century. (Our Lady of Mount Carmel on 115th Street is a beautiful church built by and for these earlier immigrants and has served the ever-changing neighborhood since 1884.) There was a small Puerto Rican community there beginning after the Spanish-American War of 1898, but a wide shift in population didn't happen until after WWII, when Puerto Ricans began arriving in large numbers. Today, the neighborhood is roughly 50% Latino, primarily Puerto Rican, Dominican, and Mexican. The commercial heart of the neighborhood is 116th Street, accessible from the 116th Street stop on the 6 Train. Cuchifritos, founded in 1961, is a staple for Puerto Rican fried foods like alcapurria and relleno de papa. If you're in the mood for something less greasy, try the mini taco at Taco Mix just down the street. And keep your eyes peeled for mangoneadas (also called chamoyadas or chamangos), a mango/ice cream treat sold at various shops in the area. For a deeper look at the history of the area visit El Museo del Barrio at Fifth Avenue and 104th Street. 
Mott Haven, The Bronx
The Bronx is New York City's most Latino borough, with nearly half its residents identifying as Latino/a. Mott Haven, a neighborhood in the South Bronx, is a historic neighborhood that's now a hub of Mexican culture. Take the 6 train to 3rd Ave – 138th Street for the easiest access to the area. From there, stroll through three historic districts: Mott Haven, Mott Haven East, and Bertine Block, all of which offer a glimpse into the neighborhood's architectural past.  Once you've taken in the area's history, visit current favorite La Morada at 308 Willis Avenue, an Oaxacan restaurant run by an undocumented family. A semi-finalist for a 2020 James Beard Award, La Morada also serves as a hub of activism and mutual aid. Another option is Mexicocino at 503 Jackson Avenue, just across from St. Mary's Park. Mexicocino offers all-day happy hour and beef birria specials. 
Jackson Heights, Queens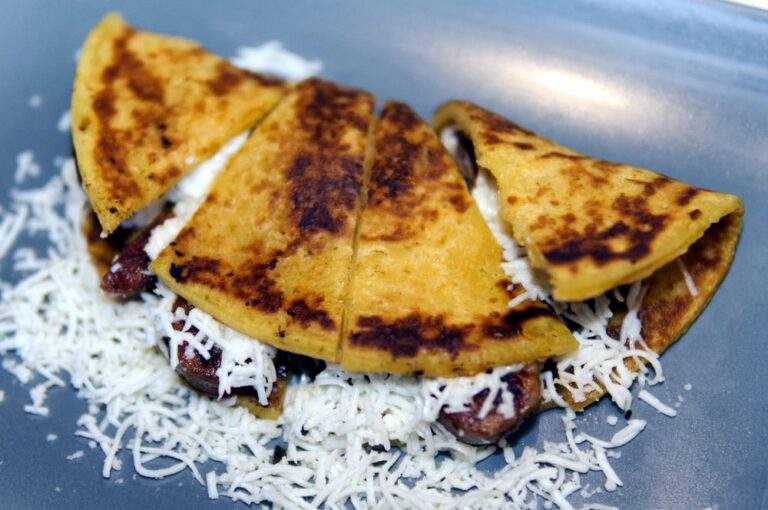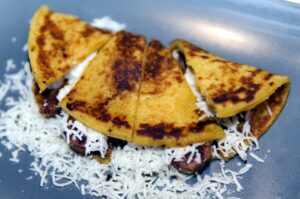 Queens County is said to be the most diverse urban area in the world. It's home to an estimated 146,000 Columbians. The section of Roosevelt Avenue from 79th to 84th Streets has been Little Columbia since the early 1960s. Columbian-American actor John Leguizamo grew up here. Take the 7/E/M/F/R trains to 74th Broadway/Roosevelt Ave to reach the neighborhood. The most famous eatery around might be the Arepa Lady at 33-17 37th Avenue, the city's "patron saint of food vendors" who now runs a permanent restaurant. For dessert consider a visit to Prontito at 40-25 Forley Street, which serves choladas, a Columbian snow cone made with fruit, fruit syrup, shaved ice, and sweetened condensed milk.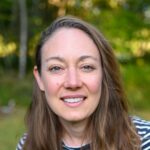 Leah Reddy is a New York-based writer, video editor, teaching artist, and theatre director/dramaturg with roots on the westside of Cincinnati, Ohio. She's been lucky enough to teach in all five boroughs of NYC and as a result, spend time in our fantastic city's lesser-known neighborhoods. An avid runner, foodie, and NYC history buff, she will talk your ear off about her favorite subjects and try to convert you to her level of enthusiasm for the Yiddish Broadway walk of fame, thali, and the fact that Chester Arthur was sworn in as President of the United States in the building that now houses Kalustyan's. She wants all New Yorkers to be able to enjoy their city and to marvel in the things that surround us all each day.