It's no news that New York City is one of the most expensive cities to live in around the globe, and finding housing in prime NYC neighborhoods can be challenging. The suggestion that Washington Heights is the "last bastion of affordability in Manhattan" was raised by a recent New York Times article. But is it really?  
The comments section of the article is rich with personal accounts, most from residents of the Heights, often referencing their multi-generational history in the neighborhood.  The most common themes mentioned were pride in one's heritage (and wanting to see their respective ethnicity better represented or represented at all in the article), discussion of gentrification (and whether or not it is happening in the Heights), quality of life in the neighborhood (what they loved about the place and what annoyed them), and personal experiences with affordability (often referencing specific rent prices or purchase amounts comparing the 60s/70s to present day).  So how do we decide?  Is Washington Heights really the last holdout of affordable housing in Manhattan?
The Numbers
First, let's look at the stats.  Median rent prices reported for a one-bedroom apartment give us one gauge of affordability.  Over the course of 2021, the neighborhoods with the lowest rent prices have fluctuated in ranking quite a bit, however, Washington Heights has consistently ranked in the top five most affordable neighborhoods. 
According to RentHop, currently, the Manhattan neighborhoods with the lowest average rent prices are Inwood ($1713), Washington Heights ($1850), Harlem (Central: $2050, East: $2275, West: $2127), Chinatown ($2300), and Little Italy ($2500).  Other neighborhoods which have made an appearance on the list this year include Kips Bay, Hamilton Heights, Gramercy, and Yorkville.  
Washington Heights is also quite affordable relative to the rest of Manhattan when it comes to apartment sale prices. In 2020, there were 182 properties sold in the Heights, with a median price of $536,345.  The median price for Manhattan as a whole was significantly higher at approximately $1.2 million. 
Thus, the affordability argument holds up, price-wise, both for rentals and purchases. 
The Living
So, it's more affordable than most neighborhoods in Manhattan, but what is it like to live in Washington Heights?  
As a starting point, let's circle back to those comments mentioned earlier for honest, first-hand perspectives.  Some residents complained of dirt bikes and noise, others described the living as "quiet," but far more praised the sense of community and vibrant food and arts scenes, especially surrounding Dominican culture (the area was dubbed
"Little Dominican Republic" in 2018, and currently 70% of the population is Latino). Family members spoke of how the neighborhood has provided them the opportunity of a welcoming and affordable home as they followed in the footsteps of their parents and grandparents in living there.  Artists shared a similar sentiment, one man noting his rent-stabilized apartment that he thoroughly enjoyed from the 70s through the early 2000s, with his monthly rent never rising over $1000. Still others bragged about the local music, and the opportunity to happen upon live jazz quartets in neighborhood parks. 
The area also boasts a variety of homes, from 19th-century clapboard rowhouses on a cobblestone street in Sylvan Terrace to co-ops in elegant Art Deco era buildings to the west of Broadway (labeled by realtors in 1992 as Hudson Heights). 
Another major selling point is the beauty of the green spaces and river frontage – some say Manhattan's best sunset-viewing spots are in the Heights.  Fort Washington Park, Highbridge Park, and Fort Tryon Park all provide scenic green spaces for residents to enjoy.  The Cloisters, an outpost of the Metropolitan Museum of Art, is in Fort Tryon Park, offers indoor beauty to behold as well.
There are other points to consider as local benefits.  Universities that call Washington Heights home include Yeshiva University, Boricua College, and Columbia's medical campus.  Crime rates have dropped significantly from 1990 to 2020, by 80% in one category, and by 50% in another.  Transportation in the Heights lends several options, from a jaunt over the George Washington Bridge to Fort Lee, New Jersey, or taking the A or C train on the Eighth Avenue line into downtown.      
The Conclusions
By the numbers, Washington Heights ranks as one of the most affordable neighborhoods in Manhattan.  But it's not alone.  Harlem holds steady, along with Inwood, in giving the Heights a run for its title as most affordable.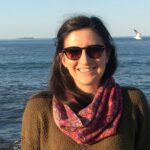 Leland is a writer and curator, passionate about the arts and real estate.  She especially wants to share clear details about the housing market so that prospective buyers and tenants can make their best-informed decisions.