New York City is known for its immaculate skyline. Gorgeous buildings line the streets of this great city and tell the tale of its magnificent history. Buildings both old and new grace NYC with their presence, but they don't just appear out of nowhere one day. Someone has to design and build those skyscrapers, and NYC has a long history of great builders. NYC's most prominent architects have designed some of the world's most iconic buildings, and the new crop of artists continues to do so to this day. So let's take a look at some of the most iconic architects of NYC, as well as some of their contributions to that powerful skyline.
Most Famous Architects All Time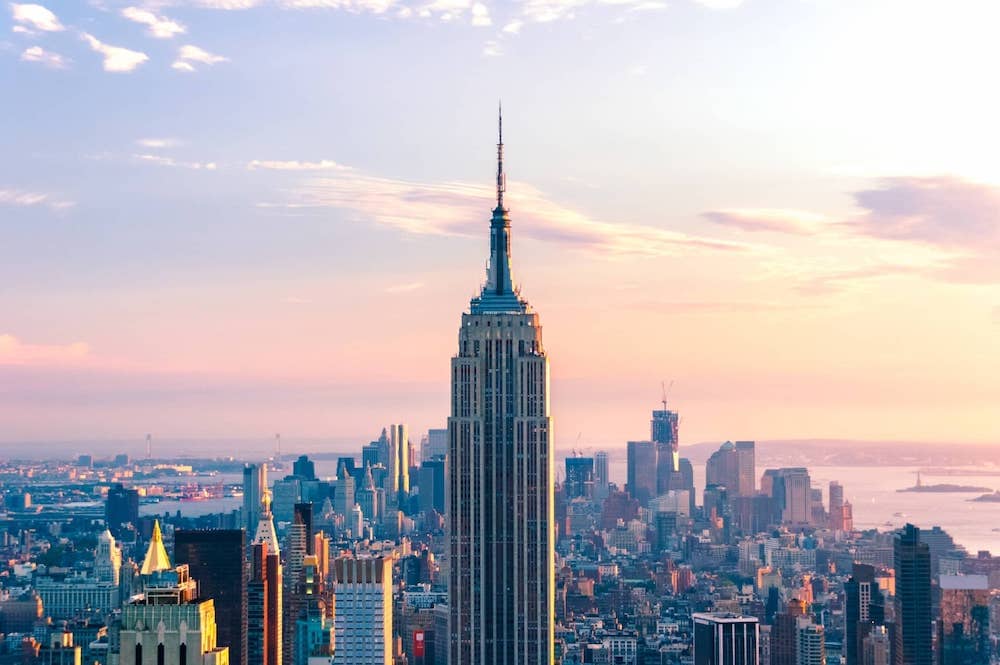 Shreve, Lamb, & Harmon Associates might not be names you recognize, but their most famous construction is definitely one you know and love. The Empire State Building is their design and, at the time of its construction in 1931, set world records for its height and captured the imagination of the world. It's even being featured in major films like King Kong and Independence Day. That said, The Empire State Building is far from their only contribution to NYC. Some of their other works include 500 5th Avenue, 14 Wall Street, and even Hunter College after the original location burned down in 1936. These architects were masters of the Art Deco and Gothic styles of architecture.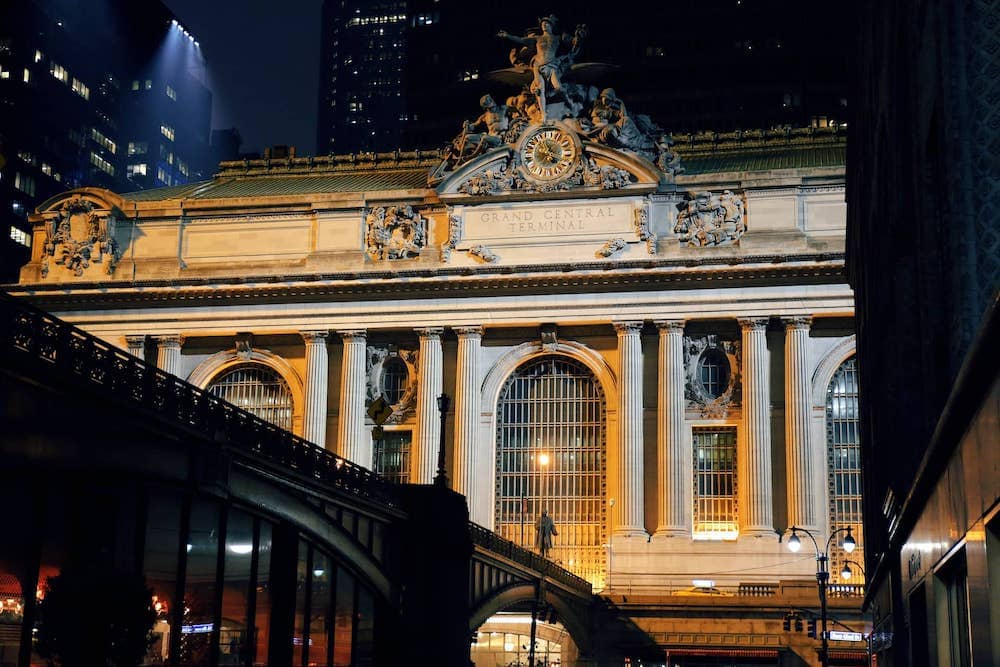 Warren & Wetmore are largely responsible for shaping NYC. Popularizing the Art Deco and Beaux-Art designs of the early 20th century, their most iconic contribution to the city was Grand Central Terminal. Their work was so important that, when Grand Central faced the threat of demolition in 1968, the population of NYC rallied behind the building and managed to save it by sending the issue to the Supreme Court. Warren & Wetmore have many other surviving buildings as well, such as The Marshall Orme Wilson House, 4 Park Avenue, and The Helmsley Building. All of these pristine and iconic structures have withstood the test of time and have become cemented in NYC's cultural identity.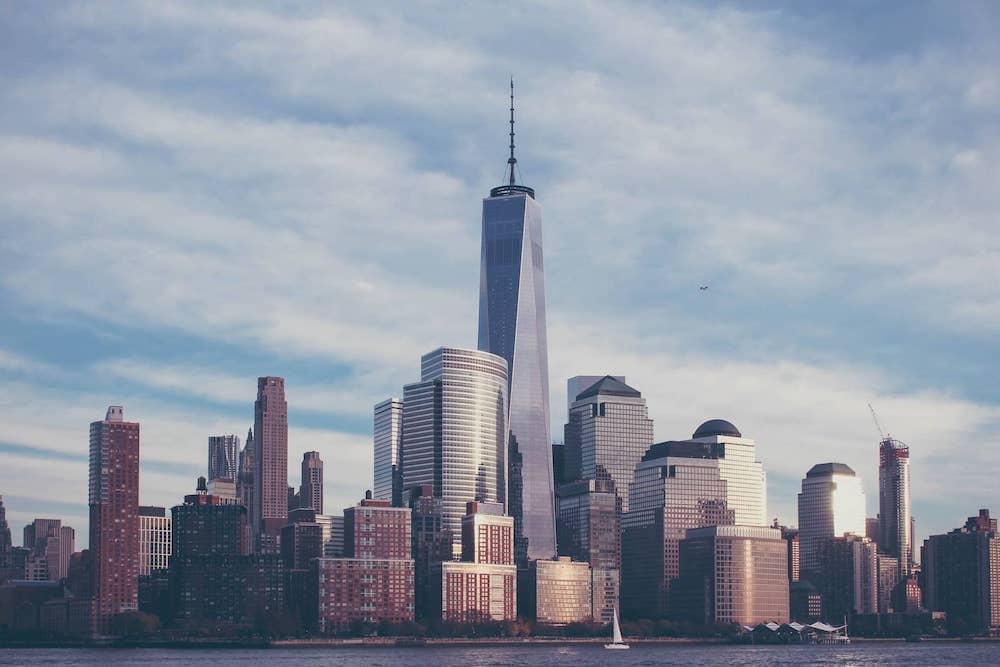 This international powerhouse in architecture has changed the game since its founding in 1936. They have constructed some of the most iconic buildings on Earth. However, they have made a particularly special contribution to the NYC skyline. In 2014 they opened One World Trade Center for business. The Freedom Tower, as many people call it, is a constant reminder of the perseverance and the spirit of the American people, especially after the terrible events of 9/11. The Freedom Tower is far from their only contribution to the city, though. This firm has also given us the Moynihan Train Hall, the Deutsche Bank Center, and 383 Madison Avenue. They also have built several residential buildings in NYC like 35 Hudson Yards and The Park Loggia. This firm has shaped NYC for the better and has set records while making it happen!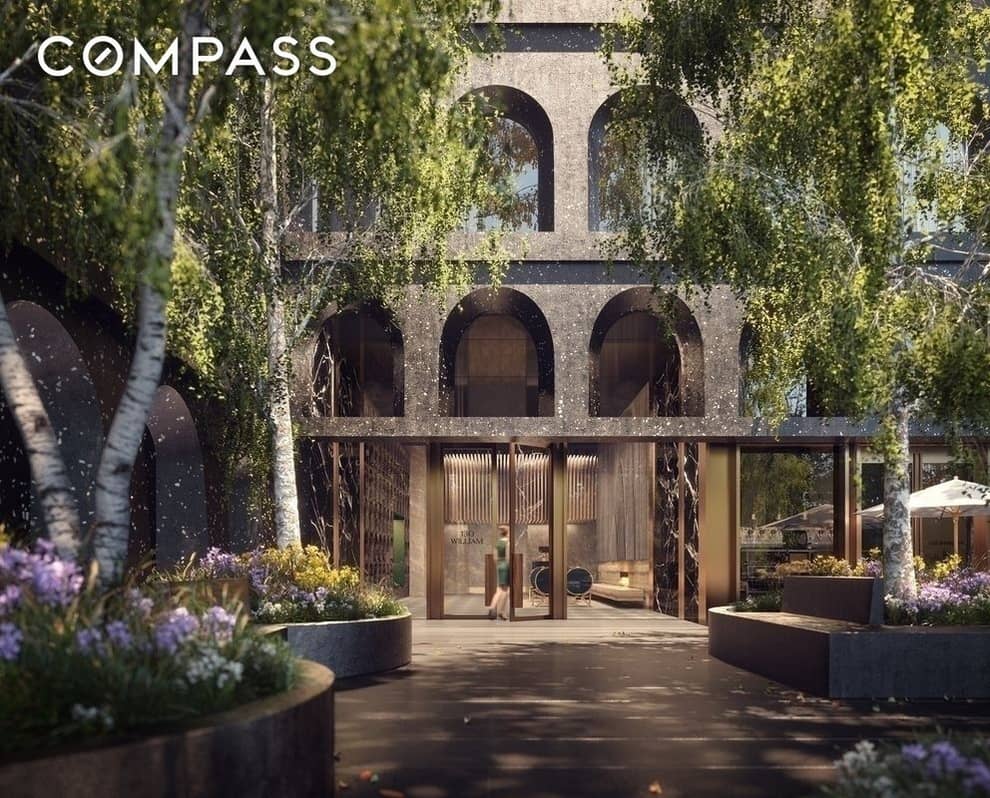 Another international powerhouse in the architecture world, David Adjaye and his firm, have been making a big name for themselves. Their style is unique and focuses on both artistic merits while also being energy efficient and in line with the surrounding area. Because of that, these buildings both stand out and blend in. You've definitely seen some of their work before if you've traversed the city. Some of their more grand NYC projects include 130 William Street, The Sugar Hill Mixed-Use Development, and The Studio Museum in Harlem. Each one of these buildings is a testament to the innovative designs that thrive at Adjaye Associates, making them one of the most prestigious architecture firms in the world.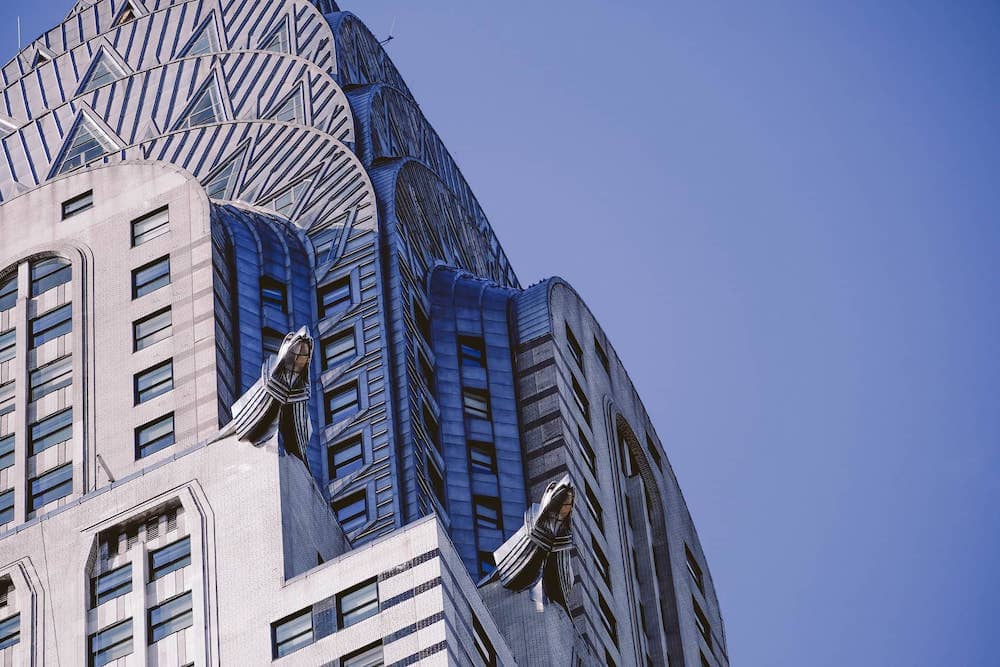 While William Van Alan didn't have the most extensive architectural career in NYC, he was a world-renowned artist, with his most famous work being the Chrysler Building. He had also worked on the Astor Hotel, though it was demolished in 1963. During his time working on the Chrysler Building, his plans had to constantly change due to the demands of his contractor, who wanted the structure to be the tallest in the world. Though the Chrysler building did break that record, it was surpassed by the Empire State Building just a few months later. Regardless, William Van Alan left his mark on the city by way of a stunning structure that's still idolized to this day.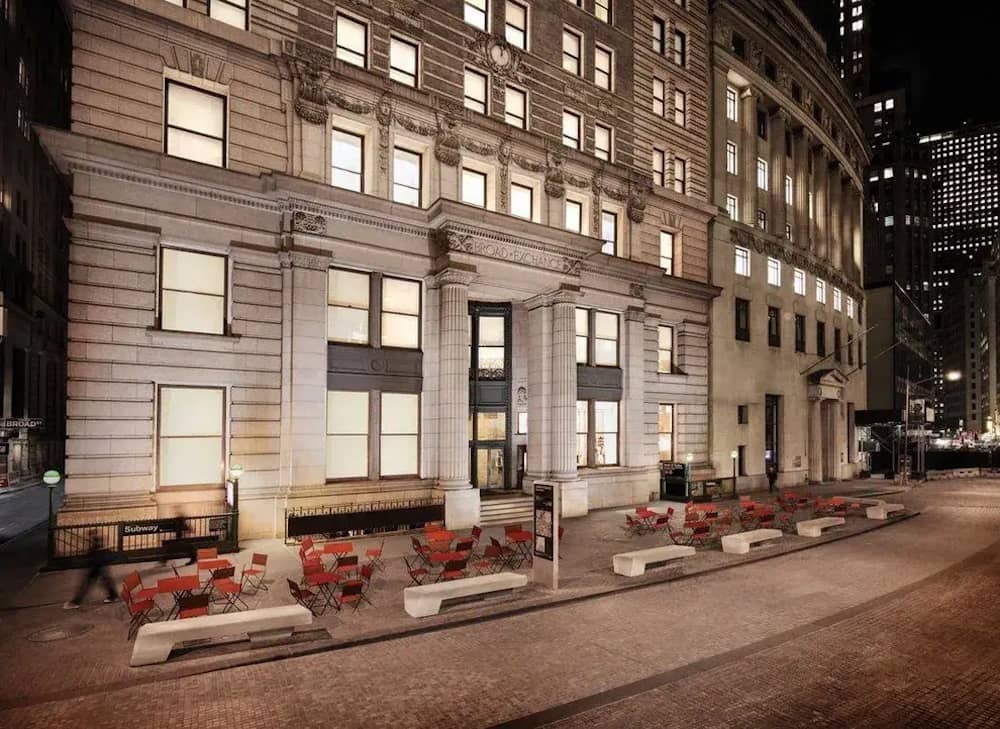 Another 19th-century firm that helped shape the city, Clinton and Russell, specialized in grandiose commercial and residential buildings that are still heavily in use to this day. Their art deco buildings were incredibly popular with the upper echelon of the city and, even through disrepair and poor management, still have found relevance in today's NYC. Some of their most famous works include Graham Court, The Exchange, and The Apthorp. The Apthorp especially has become very popular again as the setting for the Hulu show, Only Murders in the Building. There the grand gates of the complex, as well as its illustrious courtyard, can be seen in all their glory.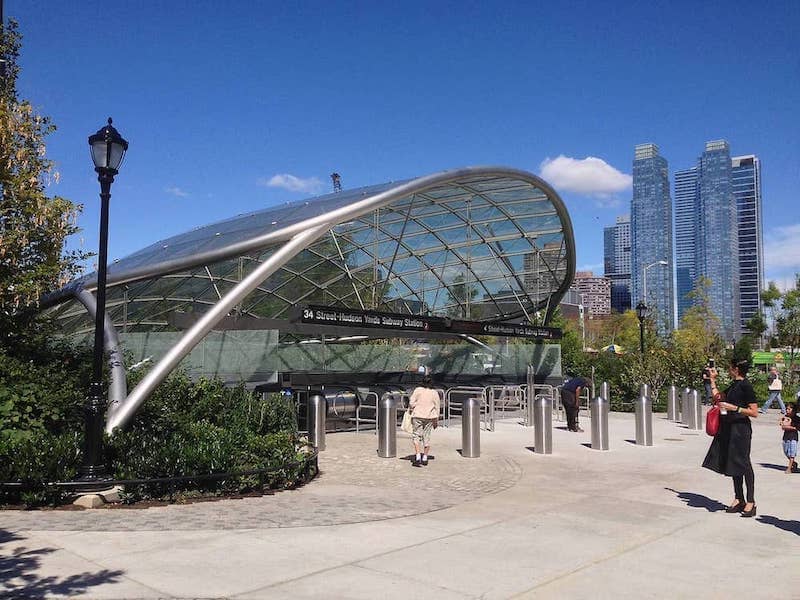 Dattner Architects have drastically transformed NYC in the last few decades for some very exciting reasons. One of their most famous projects is the Hudson Yards Subway Station, which was NYC's first new subway station in over 25 years at the time of its debut. His works are all energy efficient and sleek, making this art extremely practical. His works range from public services, to commercial, to residential, and they have many projects in the works all over the world. Some of their other amazing NYC buildings include The Hub, 50 Nevins Street, and Riverbank State Park. These places are ideal places to live and commune with your fellow NYC residents, and Dattner made that all possible.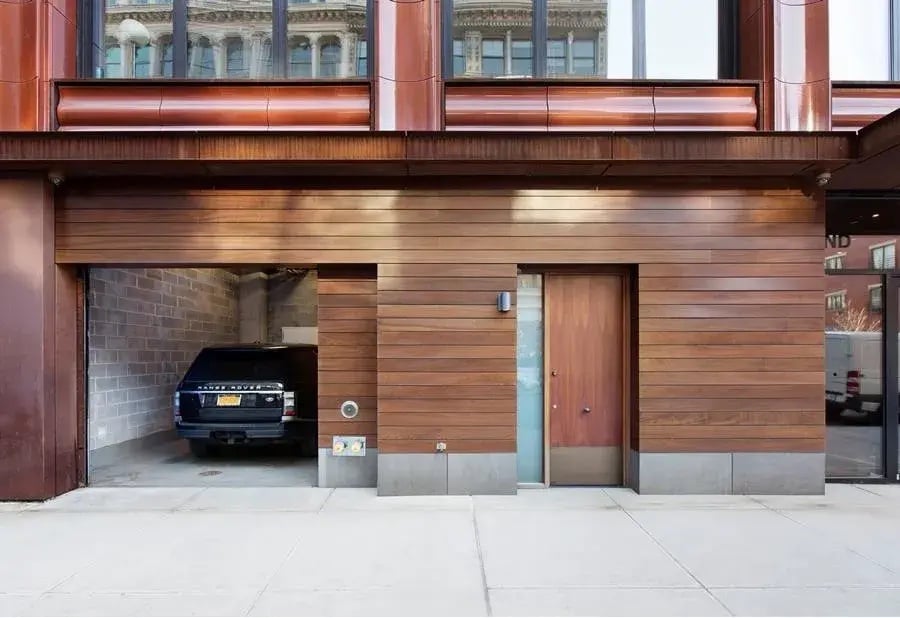 Selldorf Architects was founded by Annabelle Selldorf and has been reshaping NYC since 1988. Devoted to building things in a way that will be useful to others, Selldorf Architects seek to add the element of humanism to the NYC skyline. Some of their best works include 21 East 12th Street, 10 Bond Street, and 347 Bowery. Each of these residences is eco-friendly and full of amenities that make living in the city amazing. Plus, they all look great, adding intricate and beautiful designs to the NYC skyline, and they have no plans to stop anytime soon.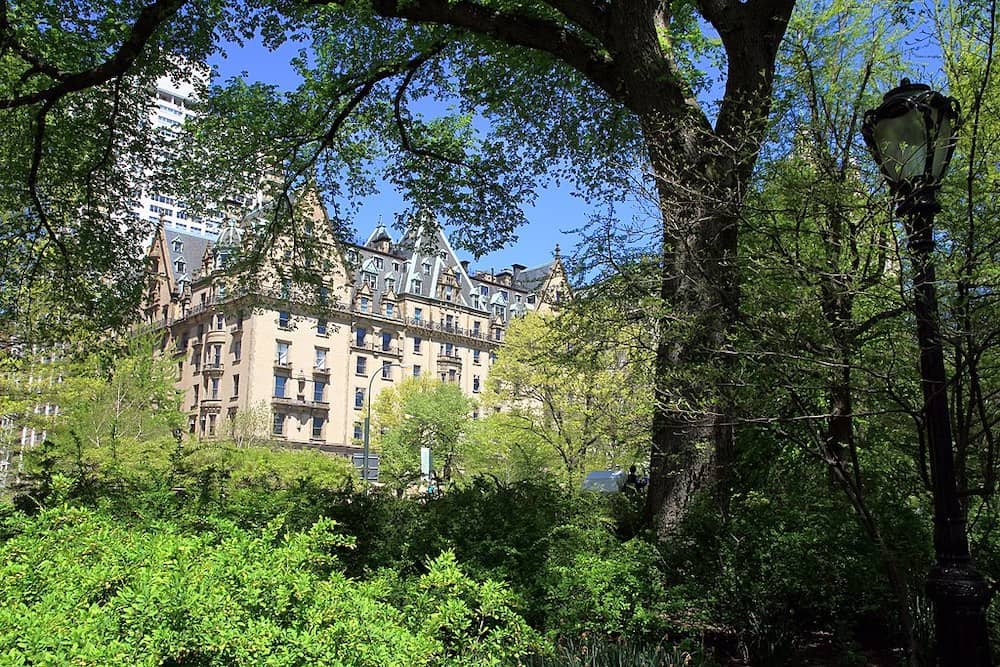 Called "a master of a new building form – the skyscraper" Henry Janeway Hardenbergh built many of NYC's most famous hotels and apartment complexes. His buildings are large and grandiose and have consistently had the elite of the city living inside of them. His most famous building is The Dakota, the complex that John Lennon lived in. He was shot outside the building, and his ghost is said to still be there. Other works from Hardenbergh are The Plaza Hotel, The Consolidated Edison Building, and The Schermerhorn Building. All of these places, and more, are still around NYC, standing strong and making a statement.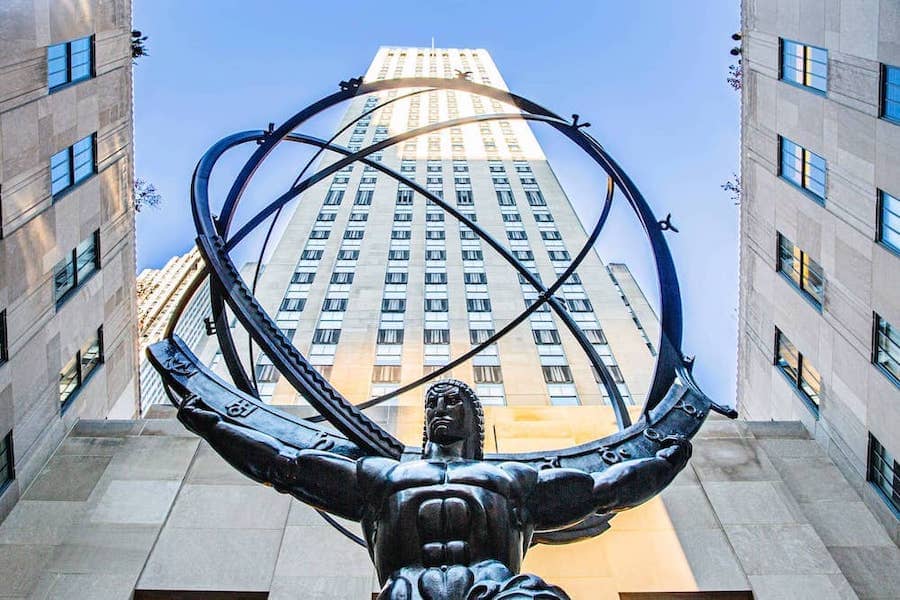 Raymond Hood was a master of the Gothic and Art Deco styles of architecture. He even created one of the most iconic structures in the entire entertainment world. This building is 30 Rockefeller Plaza, home to Saturday Night Live and the setting for 30 Rock. Raymond Hood had many more works in NYC than just this masterpiece. His other works include the American Radiator Building, The Beaux Arts Building, and the McGraw Hill Building. Each of these works is striking, with bold colors and incredible detail. While most of these buildings aren't necessarily the most famous, they definitely stick out in a great way, adding some intense imagery to the skyline.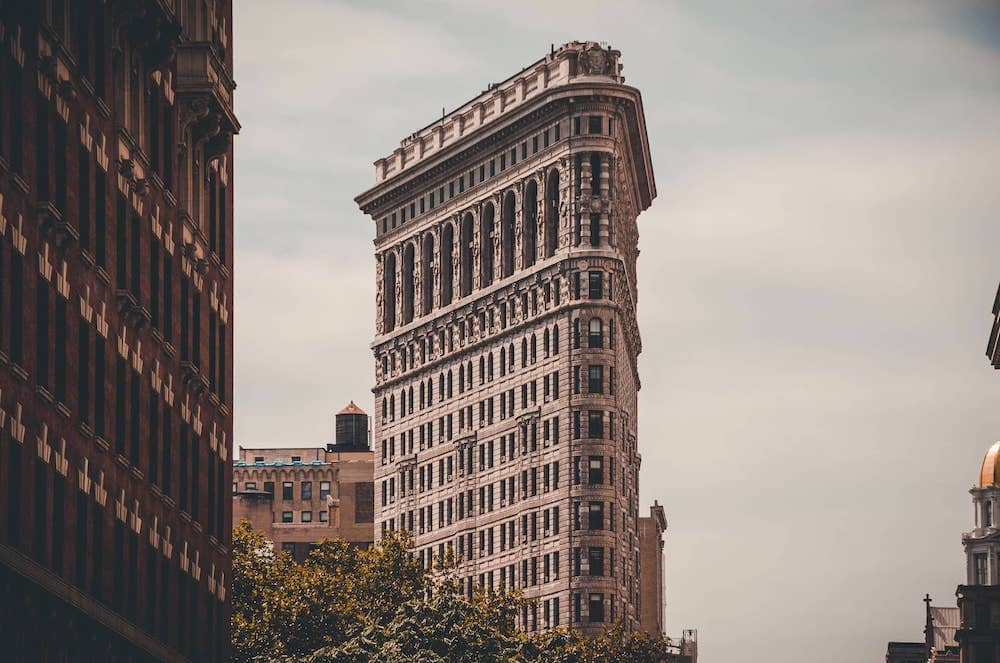 Once called "the most successful power broker the American architectural profession has ever produced." He was a leading figure in the Beaux-Arts movements and created many imposing buildings while also designing much of what the city looks like today. His most famous design is The Flatiron Building, which he designed with his associate, Frederick Dinkelberg. His works span all over the United States, but his other famous NYC work is Wanamaker's Annex, a huge, landmarked structure that takes up an entire New York City block. Used as a commercial building now, it has one of the largest property tax rates in NYC. Both Wanamaker's and the Flatiron building were foundational to the city's structure during the early 20th century.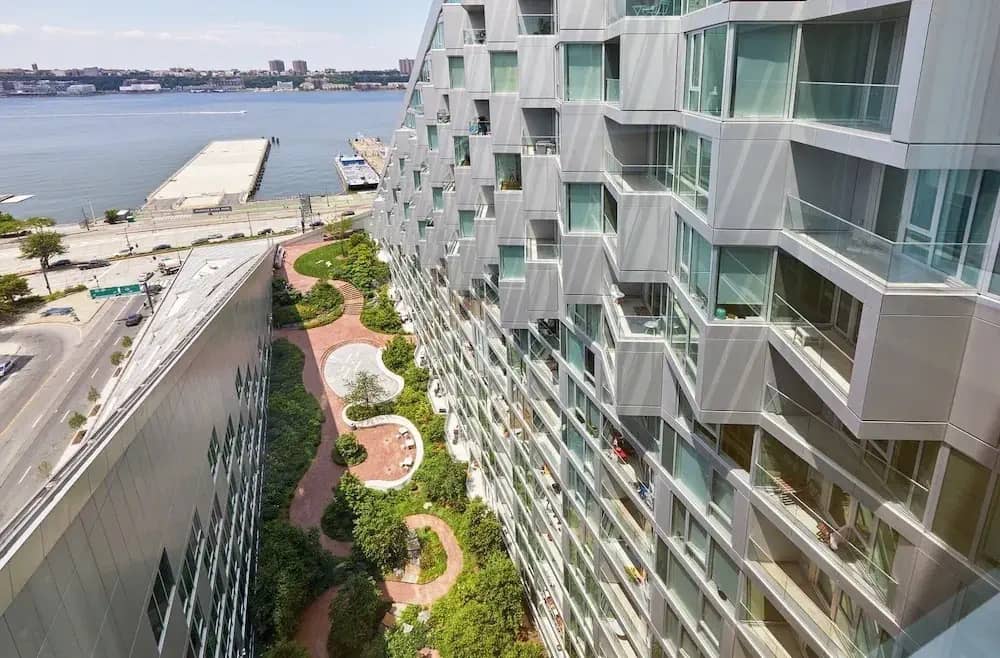 This international architect is eclectic, eccentric, and electric, with dozens of energy-efficient resident and commercial buildings worldwide. They have multiple projects in NYC, including the stunning Via 57west, a pyramid-like structure in Hell's Kitchen that makes a statement. Another firm project is The Spiral, a commercial building in Hudson Yards. The design invokes the look of a spiral up a glass building, which both helps keep the building cool and energy evenly distributed. Plus, they can act as outdoor spaces for employees. These buildings, and more, make major statements in NYC and change the city's landscape in new, exciting ways.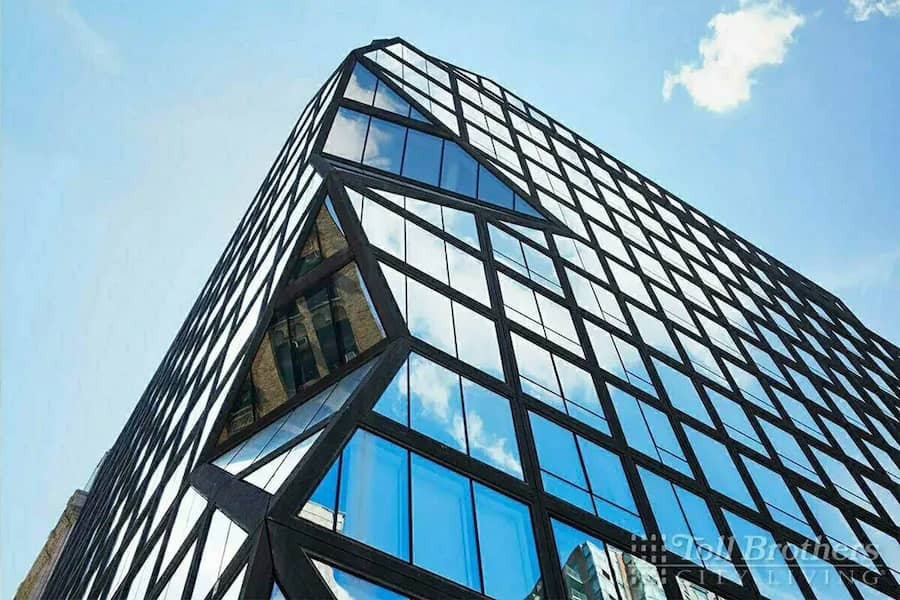 A firm that has made a name for itself worldwide, these architects have designed buildings that are both innovative and fitting for the city. They specialize in museums and residential buildings, both of which are enjoyed by those who frequent them. Some of the most innovative pieces include 121 East 22nd Street, 425 Park Avenue, and New Museum. Each of these buildings uses sharp angles to set themselves apart as works of art in their respective neighborhoods. They are the envy of architects everywhere and encourage others to innovate architecturally in NYC.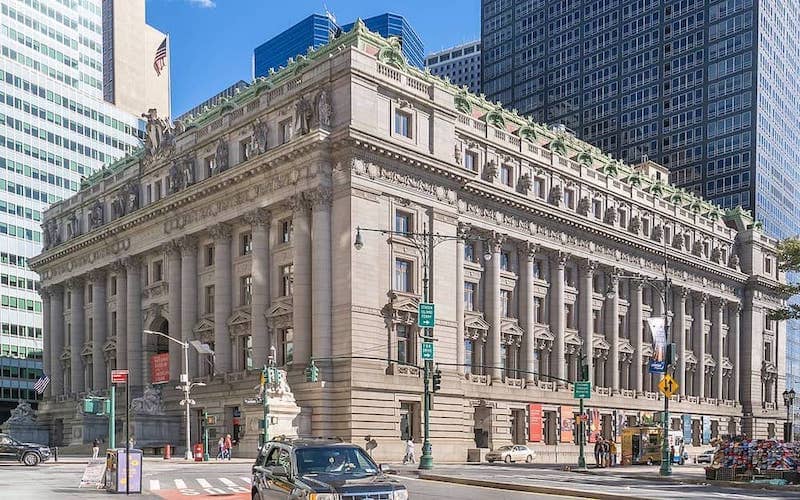 This American architect was an early advocate for skyscrapers, seeing them as a way to expand cities without the need to acquire more land. His most famous NYC contribution was the Woolworth Building, but he has many stunning Art Deco buildings sprinkled across the Manhattan Grid. Some of his other notable works include the Broadway-Chambers Building, the Alexander Hamilton US Custom House, and the West Street Building. All of these buildings are Art Deco masterpieces and great examples of early skyscrapers. Soon these structures became extremely popular in the city.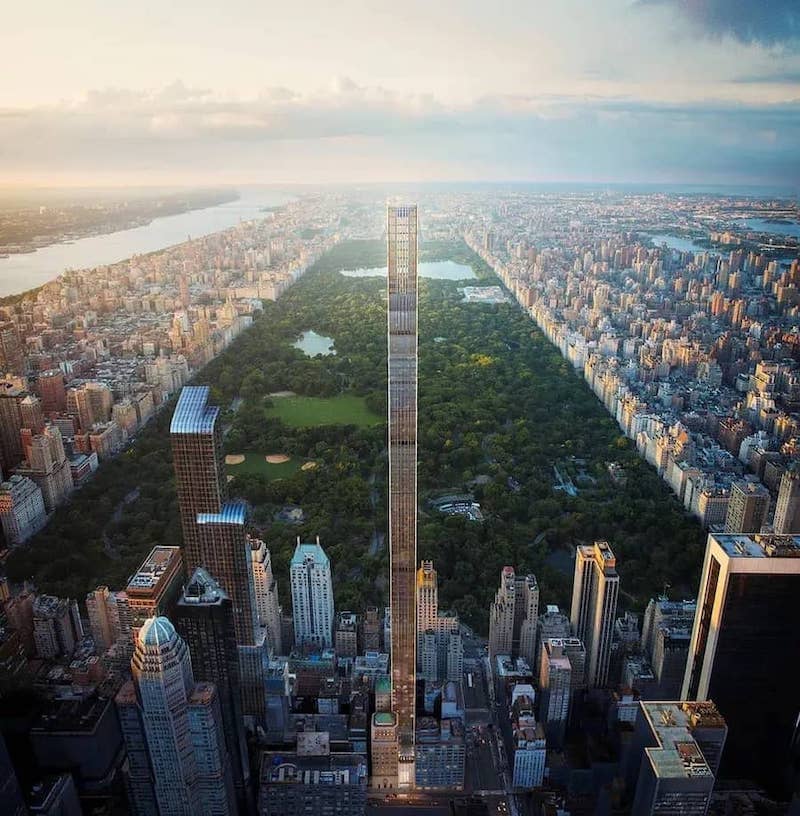 Perhaps the most influential architect NYC has, SHoP Architects, has shaped the way every borough builds buildings. Their most famous work to date is probably the Barclays Center, but they have built projects all over the city that have changed how people live, work, and are entertained. Some other examples of their innovation are The Brooklyn Tower, 111 West 57th Street, and Mulberry House. Each of these buildings is a work of art and has encouraged growth and community within the neighborhoods they were built.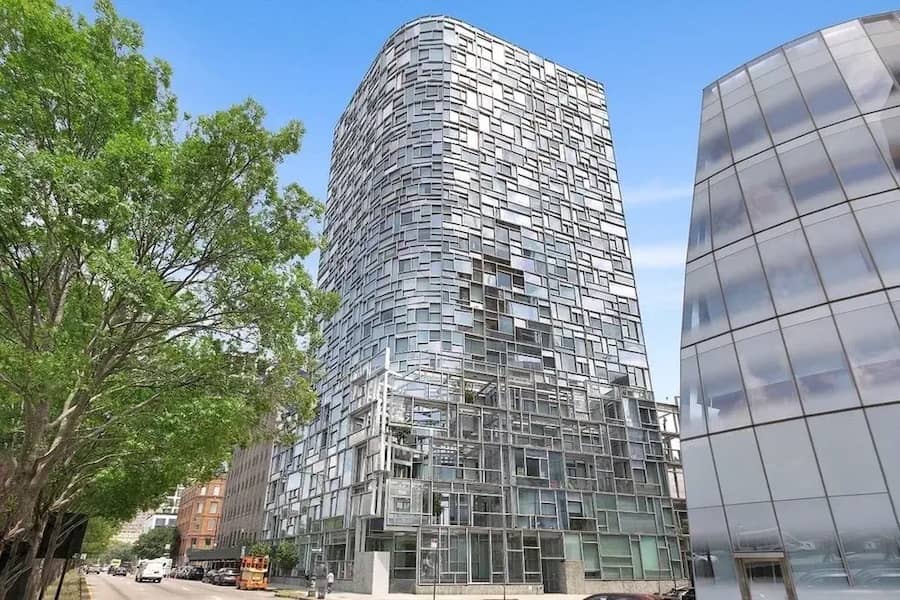 A French architect who built structures worldwide, Nouvel has made a name for himself in NYC for his gorgeous buildings. His most famous contribution to the sky is 53W53, an enormous superstructure that overlooks Central Park. Residents here live a life of luxury and enjoy many amenities and a stellar midtown location. His other NYC buildings include 40 Mercer Street, 100 11th Avenue, and the DUMBO Hotel. All of these buildings offer traffic services and stunning views that will take your breath away. As his career continues, he is sure to shape more of the city.
---
NYC is a city full of different types of architecture. With a long history of innovations, the architects who designed and built the city soared to higher heights, shattering records and paving the way for future builders. These days, NYC is very willing to experiment with its new buildings. Some reviews of them are mixed, but they are all striking, sleek, and show the world that NYC is open to new ideas. As time marches on, more and more architects will transform the city, creating amazing places for people to live, work, and visit with their family and friends.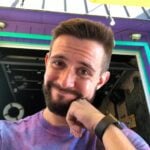 Russell is a writer and comic based in New York City. His plays have been featured at Penn State's Cultural Conversation's Festival, The NYC Thespis Festival, and Imaginarium's Inaugural Theater Festival. Follow him on TikTok and Instagram @pooleparty528