As the demand for affordable housing continues to outpace supply, it's time to consider more creative options. Cruise, anyone? Stay with us, here—CallisonRTKL, a global architecture firm, seriously investigated the novel idea and presented their research at an architecture research conference last year, so we're not the only ones thinking about it. But could cruise ships solve the affordable housing crisis in New York City? The unhoused population has continued to grow, and the lack of affordable housing cannot be ignored—it's a crisis. Any unusual, unconventional, "outside-the-box" thinking is both welcomed and needed. Some major cities have recently floated the idea of using cruise ships, so let's dive in and see what they've found. (Pardon the pun. We had to.)
Miami, Florida
Most recently, decommissioned cruise ships have been looked at as a possible temporary solution to Miami's affordable housing crisis. The COVID-19 pandemic almost destroyed the cruise and travel industry, with even large companies like Carnival taking a huge hit. Architectural designer Abe Desooky, from CallisonRTKL, conducted a housing solutions study of 362 Miamians.
The respondents answered questions that helped inform the design of a conceptual ship, such as where they preferred natural lighting, and whether they'd be open to living on the water. Desooky's design even includes some amenities for 900 one-person units, which he estimates would cost tenants $1,250 per month. For now, the idea is just a study, though his findings could help inform a possible solution in the future. His study also shows 53% of Miamians are spending more than 30% of their income on housing, and we know from our own coverage just how expensive the housing market is in Miami.
According to Norada, the Miami-Dade County area housing market is still on fire, and showing no chance of slowing, despite interest rate hikes and inflation. In April 2022, Miami reported the 7th highest total home sales month in history. The median price of a single family home increased by almost 10%, to $565K, making the 125th month straight that prices have increased—the longest streak ever recorded. Condo prices have climbed at an even steeper rate, increasing by 20%, to $390K. The same article states their housing affordability crisis is getting much worse.
Cruise Criticism in Portland, Maine
In 2018, Kenneth A. Capron applied for a grant to fund a study on providing much-needed affordable housing by utilizing an old cruise ship. Capron runs a nonprofit in Portland, Maine, that provides support to elderly people with dementia. He wanted to study the cost of the ship and renovations, and whether it would be better suited for mixed-income, low-income, or homeless people. He also wanted to determine a selection of for-profit offerings that could potentially subsidize the tenancy of any homeless and low-income people who lived there.
Capron also wanted to include on-board transitional services like medical staff, job training and drug counseling. He stated that for the homeless, it should be a transitional place rather than a permanent solution, as the waiting list for low-income housing was 1,123 people deep, at the time.
Former San Francisco Mayor Art Agnos weighed in on the concept, enthusiastically endorsing Capron's idea. Agnos had some experience using boats as housing after the 1989 Loma Prieta earthquake, when the USS Peleliu was loaned to the city to temporarily house hundreds of people who lost their homes in the quake.
Despite the Mayor's endorsement, Capron still faced criticism. For example, a USC professor thought it would be "too hard to get homeless people to do that," because they would want a more "normal" situation. Someone else stated the ships could "exacerbate viruses, bacterial infections and communicable diseases already festering on America's streets." Another critic said that "living apart, afloat and in potential squalor would really only solve the homeless problem for people who have to look at it."
The article went on to say that "Ships have a dark and somewhat frightening history of being used to sequester and house people, including inmates and prisoners of war." There's truth to that—considering this happened in NYC years ago, due to overcrowding at Rikers prison.
Proposals in Oakland, California
At the end of 2019, Oakland, CA, made headlines for its consideration of old cruise ships as a partial solution for the homelessness crisis there. City Councilmember Rebecca Kaplan broached the subject of using cruise ships to help house up to 1,000 homeless people. Kaplan made the point that ships have been used in cases of emergencies before, and they've been largely successful. She cited their use during the Olympics, after Hurricane Katrina, and after the Loma Prieta earthquake in San Francisco. At the time, Oakland's homeless population had risen by 47% since 2017, prompting Kaplan's suggestion.
But again, the naysayers expressed extreme skepticism, with the Port of Oakland calling it "untenable" and unnamed cruise industry experts saying the idea is great, but it would be a "logistical nightmare to execute." A professor was quoted as saying, "because people see cruise ships as a luxury, it would give off the appearance of housing the homeless in accommodations like a Marriott or Hilton." Vance Gulliksen, a spokesperson for Carnival, said "We are not in a position to entertain this idea."
Kaplan did receive an outpouring of support after presenting her proposal, and was planning to unveil a plan to the City Council in 2020. She was inspired by the Queen Mary in Long Beach, a cruise ship hotel, but instead of luxury suites, the ship would contain affordable housing. She claimed the plan would be little to no cost to the city, "because the payment for the rooms would depend on resident income," and that the city would not be purchasing the cruise ship outright.
But the Port of Oakland would have to approve the plan, and Port spokesman Mike Zampa was not inclined, saying "We respect President Kaplan's desire to address homelessness, but Port of Oakland docks are designed to work cargo ships, there isn't the infrastructure to berth a cruise ship."
Cruise Ship Housing Potential in New York City
Cruise ship living is actually not a new idea for the Big Apple. In 2002, Mayor Bloomberg's officials flew to the Bahamas to look at old cruise ships and determine if they would be suitable to house some of the homeless population in NYC. Patrick Markee, senior policy analyst with the Coalition for the Homeless, weighed in at that time, stating: "I thought I'd heard it all… I think most New Yorkers will hear this latest idea and say to themselves, 'There's got to be a better way than using cruise ships,' and of course there is."
The article went on to say that NYC had attempted something similar even earlier, in the early 1990s. Homeless people by the thousands were put on little-used jail barges on the East River, until the plan got shut down by the courts as an "inappropriate site." The Homeless Services Commissioner at the time, Linda Gibbs, defended the idea, saying "I think we have to be unafraid to think creatively and to explore options that maybe haven't been looked at in the past."
Storylines Cruise Ships to Launch Residential Community
In January of this year, the cruise company Storylines announced a "residential community at sea," offering a more affordable opportunity for people to live permanently—or for an extended period of time—on a cruise ship. They stated that in 2024, they will be launching fully furnished 1 to 4 bedroom residences, studios and 2-story penthouses priced between $400K and $8 million. There will also be a limited number of either 12 or 24 month leases available. Tenants will also need to pay an annual fee that covers food and maintenance, which will vary from $65K to $200K per year, depending on the size of the unit.
Alister Punton, the founder and CEO of Storylines, says there are 547 units on board that have already begun selling, and they expect to sell out by the end of this year. The new ship, christened the MV Narrative, will take requests from owners on where to go next, spending an average of 3-5 days at each port. The Narrative will feature 20 dining concepts and bars, a microbrewery, and three swimming pools, as well as a 10,000-book library, a movie theater, a state-of-the art wellness center, a bowling alley and a solar powered hydroponic garden farm.
The ship will also offer education programs and spaces for children, a team of medical staff, including doctors, a pharmacy, and a post office. The Narrative is currently still under construction in Croatia, but its 1,000-day maiden voyage across 6 continents is scheduled for late 2024.
Housing Affordability Crisis Needs Creative Thinking
With the homeless population here in New York City at an all-time high and the affordability crisis growing worse every day, innovative ideas that push the boundaries are welcome. Due to the lack of demand for cruising, there is a growing number of old cruise ships that would otherwise be disassembled. Whether these cruise ships could realistically be a part of an affordable housing solution still remains unanswered, as no city has successfully put it into action (yet!). Will NYC be the first major US city to do so? We'll be watching.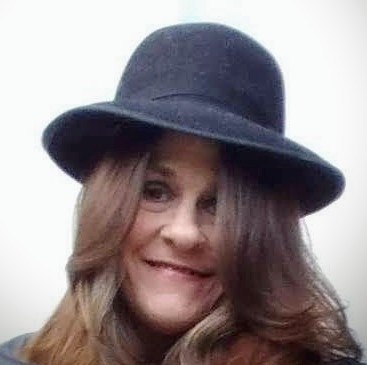 Rochelle Harris is a passionate writer originally from Phoenix, AZ. who credits her success to integrity and determination. She has a great sense of humor, loves music and her family, and writes fiction and poetry in her spare time. She is excited about the New York experience and lifestyle! Follow Rochelle on Twitter at @LinguisticAnRky or get in touch at [email protected]