If you watch tv and know of New York City, you undoubtedly know about the HBO series Sex and the City. After a successful 6 seasons and two movies, the series is back with a new reboot: And Just Like That, a continuation of 3 of the 4 main characters' lives after the second movie wrapped. 
New Yorkers know that there is no love quite as true and special as one with their perfect apartment. But we can't help but wonder, what if their apartment could channel their favorite Sex and the City character?
Or better yet, how much do the apartments on Sex and the City cost today?
Whether you're a Miranda, a Carrie, a Samantha, a Charlotte, or yes, even a Stanford, we'll match you up with the perfect apartment for your character. 
This week we're looking for apartments like Miranda Hobbes' original BB* NYC apartment.
*Before Brooklyn (or Brady-either one)
About Miranda's Original Apartment
Location
Miranda's first purchased apartment is located on the Upper West Side of Manhattan, at 78th and Amsterdam.
Hypothetical space
Purchased on her own despite many questions,(yep, just her, no man, and no, her father didn't bankroll this) Miranda settled into a pre-war building. The apartment is minimally renovated to keep its original pre-war charm and there is only one bedroom in the space as later on Miranda and her partner, Steve, must sleep in the living room to save space for their baby. The architecture of the apartment, with its white molding, speaks for itself as Miranda found little time to work with her interior designer on the decor.
Features to consider
While a listing might not have all of these, the following get you close to Miranda's apartment: White walls and simple hardwood flooring, a fireplace (doesn't need to be functioning), a pre-war building (meaning it's probably a co-op) a separate room for washer/dryer, long hallways, a Pullman kitchen and subway tiles present in the bathroom. The apartment can easily be on the UWS where the show wrote her to live because, unlike Carrie's apartment, her type of home is much easier to find.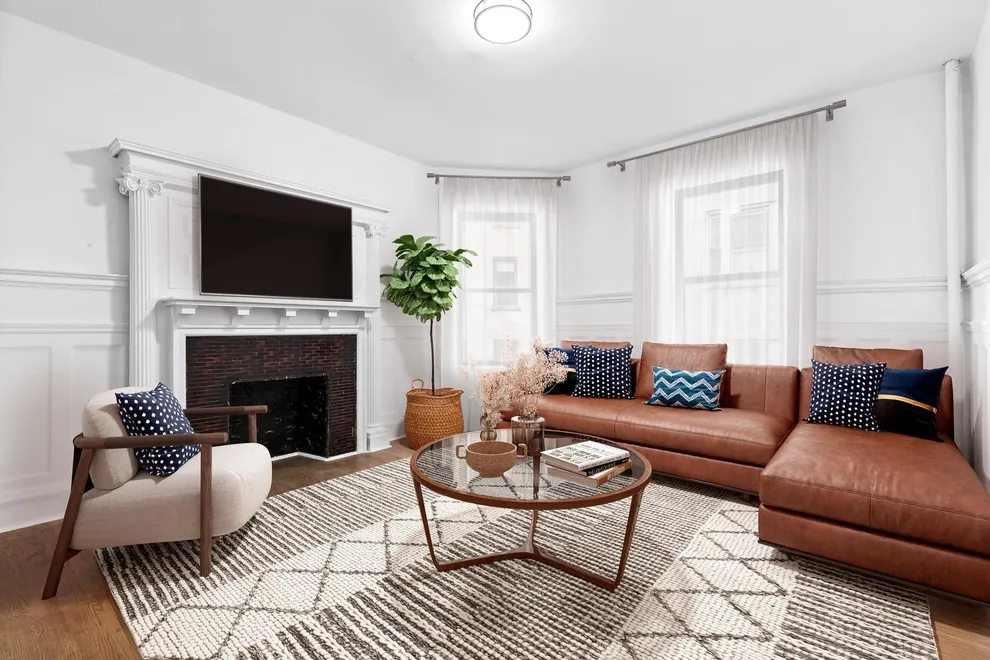 A one-bedroom apartment located in a pre-war building on West 99th street and Riverside Drive
Similarity to Miranda's Apartment
Located on the UWS, this apartment is found in a classic pre-war building. There is beautiful molding that needs no touch-ups, and an un-working fireplace. The listing also has hardwood floors, large windows, a dining room AND living room, and a large closet for all your sensible lawyer shoes.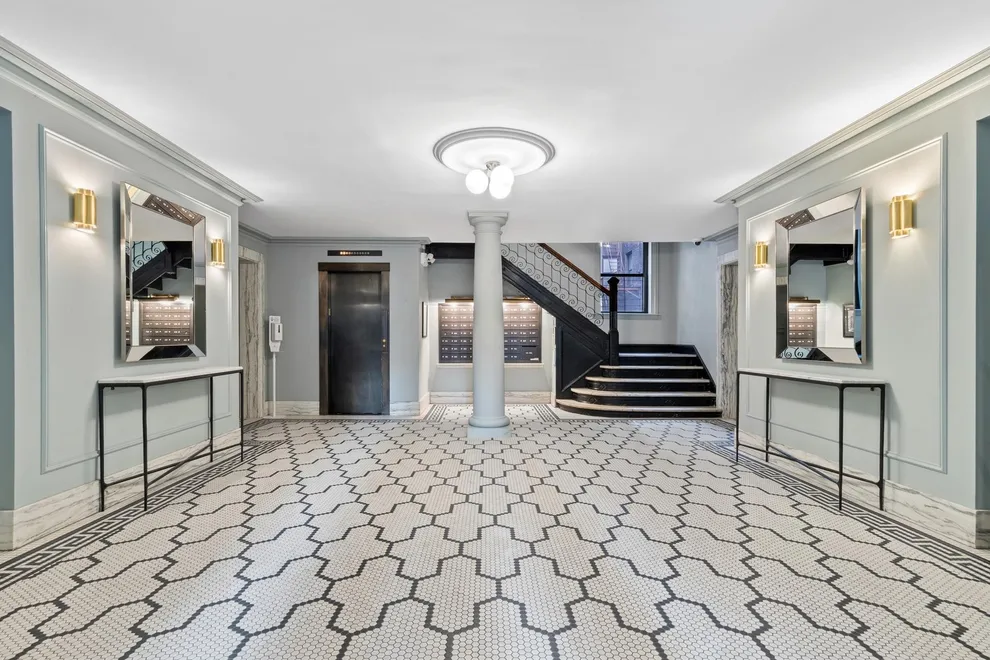 The bathroom is quite similar to Miranda's original home as it is a simple, white, minimalistic space with tiled walls.  The foyer also looks very similar to Miranda's original apartment, you can practically see her pushing her screaming baby past a cluster of judgemental mommies.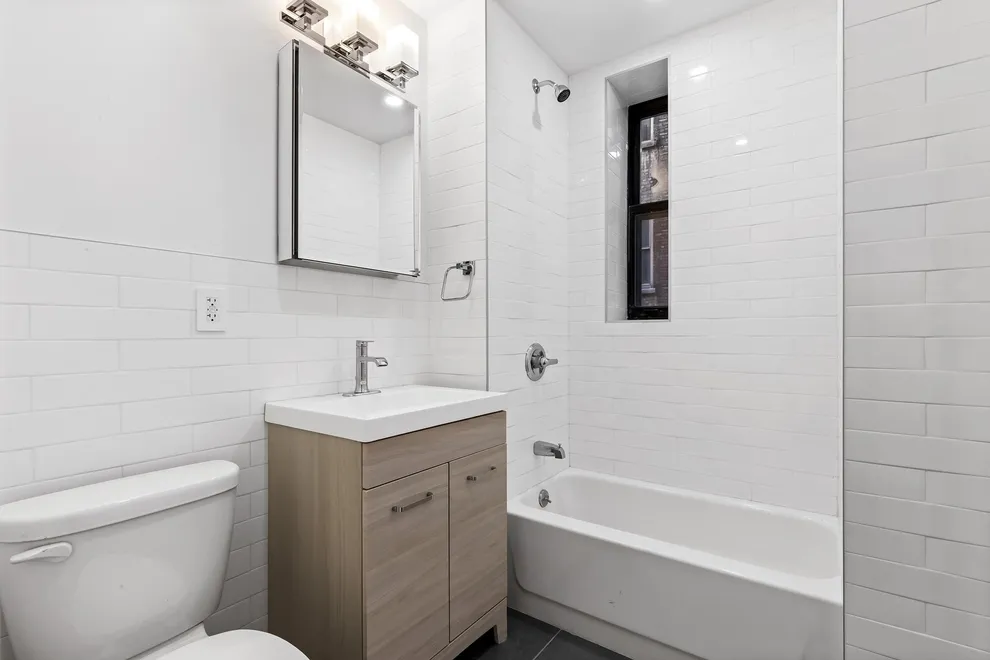 Differences
Unfortunately, the space seems a bit tighter than Miranda's apartment as there are not the long hallways in which one can stumble through drunk after a date that seems too good to be true. There is also no washer and dryer in the unit, but there is one in the building. The kitchen is not quite as large as her original one and opens to the dining room for maximum viewing. But, let's be honest, you don't want anyone to see your look of shame when the Chinese Take-Out restaurant knows you by address, voice, and order… awkward.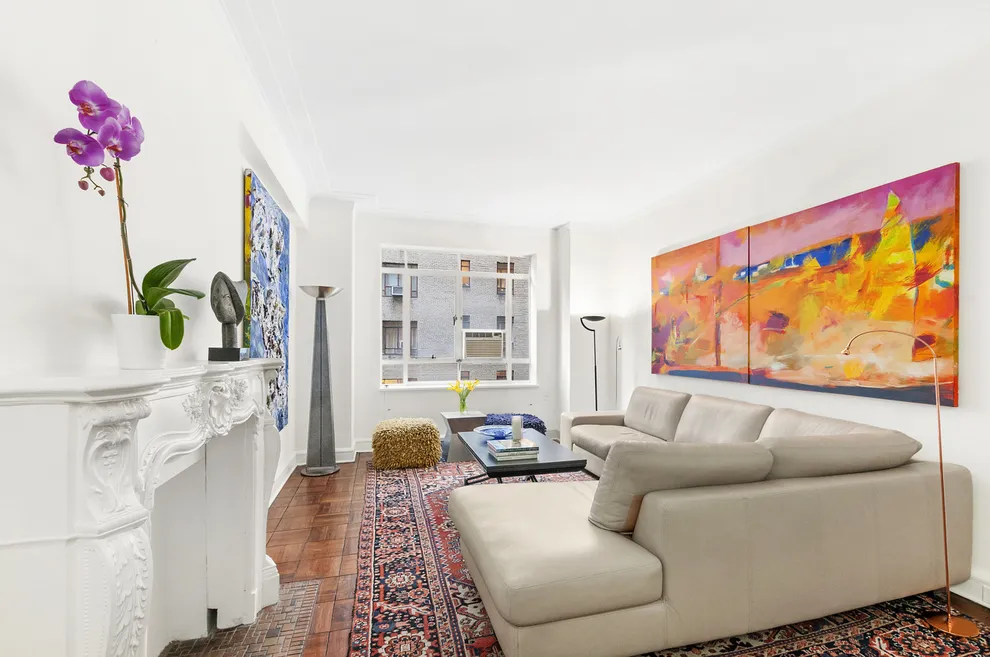 A one-bedroom corner residence in an art-deco building on Central Park West between 62nd and 63rd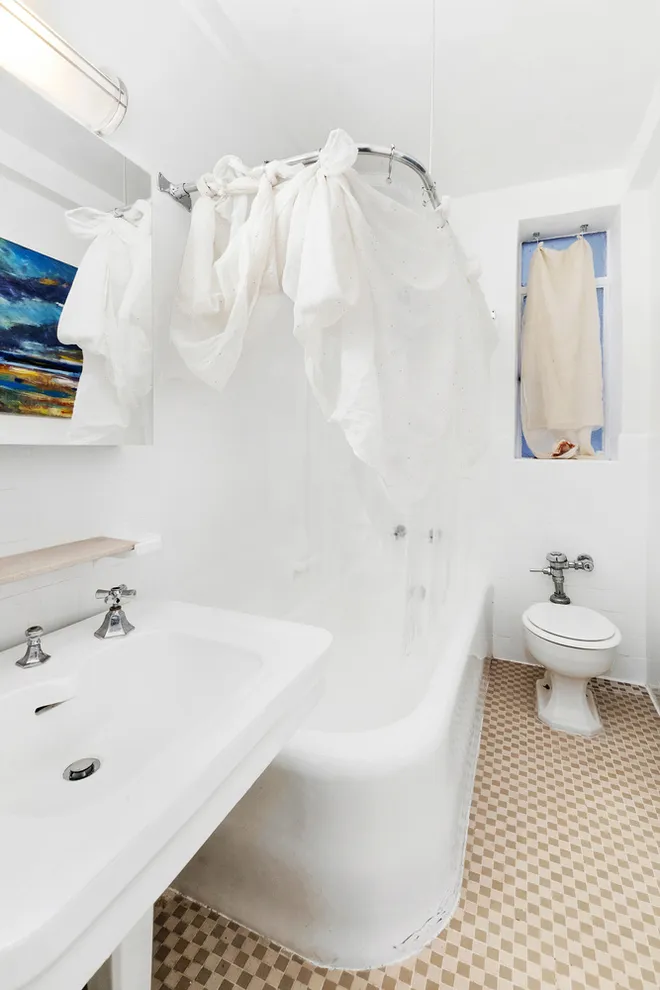 Similarity to Miranda's Apartment
Located in another pre-war building, this apartment checks many of the boxes: fireplace, decorative molding, hardwood floors, pristine white walls and it still maintains it's original charm. While the bathroom does not contain the quintessential tiles, it is simplistic and efficient, the perfect space for your efficient, no-frills beauty routine. A 10 step beauty routine doesn't quite fit into a perfectly planned out day.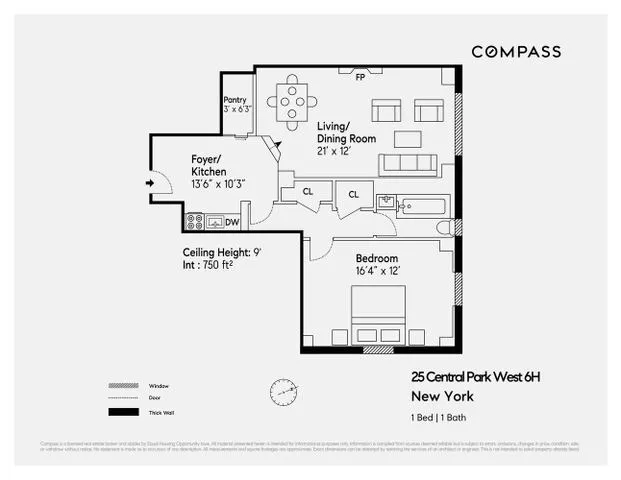 Differences
Like the one before, this apartment is set up room to room, meaning no long hallways, but you might thank us later when you have eye surgery. There is no washer/dryer in the unit but there is a pantry, and we can't help but wonder if this could be used for a washer and dryer, or a place to fall in love again with your ex.
We won't even go into the foyer/kitchen combo, but something tells us Miranda in the kitchen with nowhere to hide would be a non-starter.  I would feel that way too if you saw me with a rolling pin.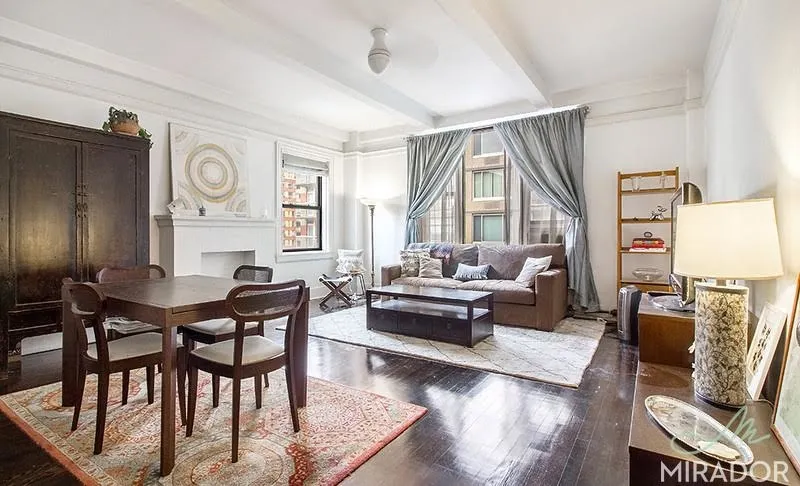 A simple one-bedroom, one-bathroom co-op on the Upper West Side
Similarity to Miranda's Apartment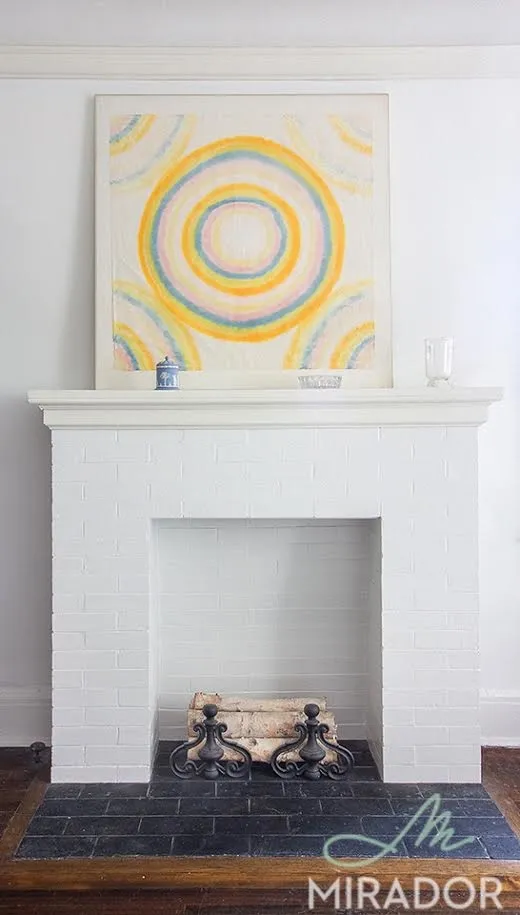 Wood floors and high ceilings match perfectly in this quaint and quiet one-bedroom home. The decorative fireplace really brings things home and would be perfect to store various law books in (you know Miranda is team book, not Kindle). While not pre-war, this apartment still doesn't need rich colors or decorations to distract from the simple beauty of its architecture.
Differences
Open kitchen, while great for many, Miranda may not be a fan and Magda would not be happy with the restricted space for whoever is attempting to bake a pie. There are also no hallways in this home, it is not a prewar building, nor contains a washer and dryer and we aren't quite sure what the bathroom looks like.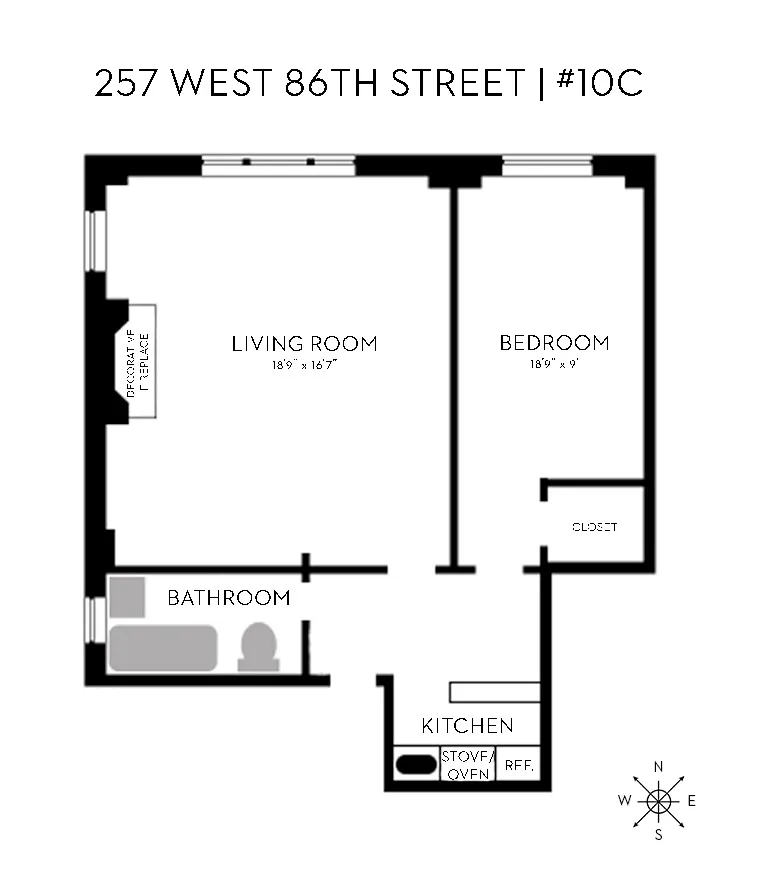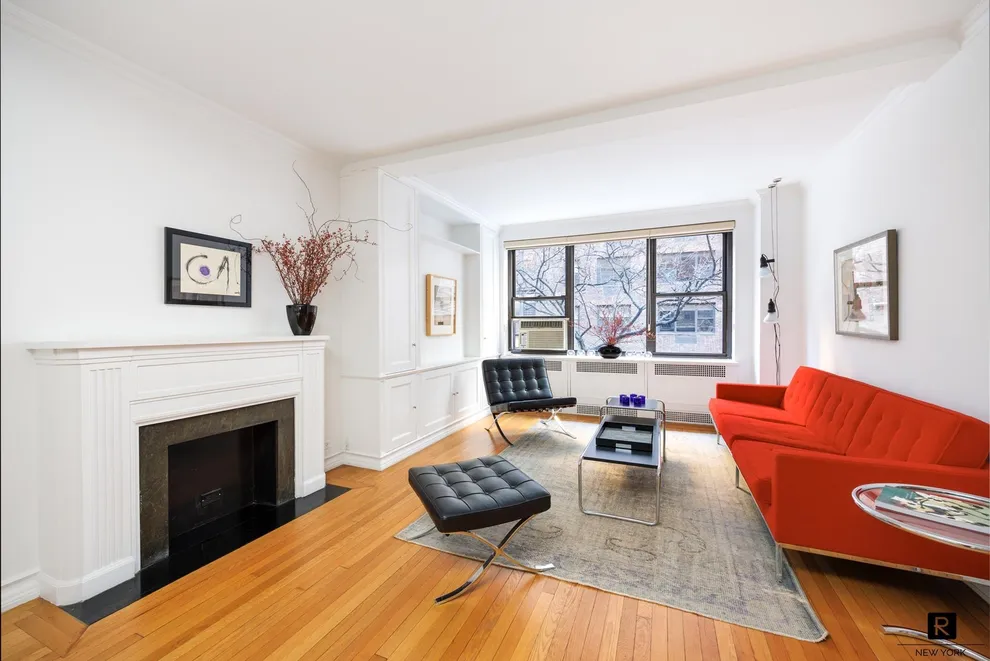 A one bed/one bath located in the Eastgate building on the Upper East Side.
Similarity to Miranda's Apartment
This single-bedroom home with a foyer and steps in the apartment mimics the long hallways of Miranda's TV apartment. An enclosed kitchen, (finally! thank heavens) a large bedroom, and a simplistic bathroom give one the chance of also living like a 30 something sensible lawyer.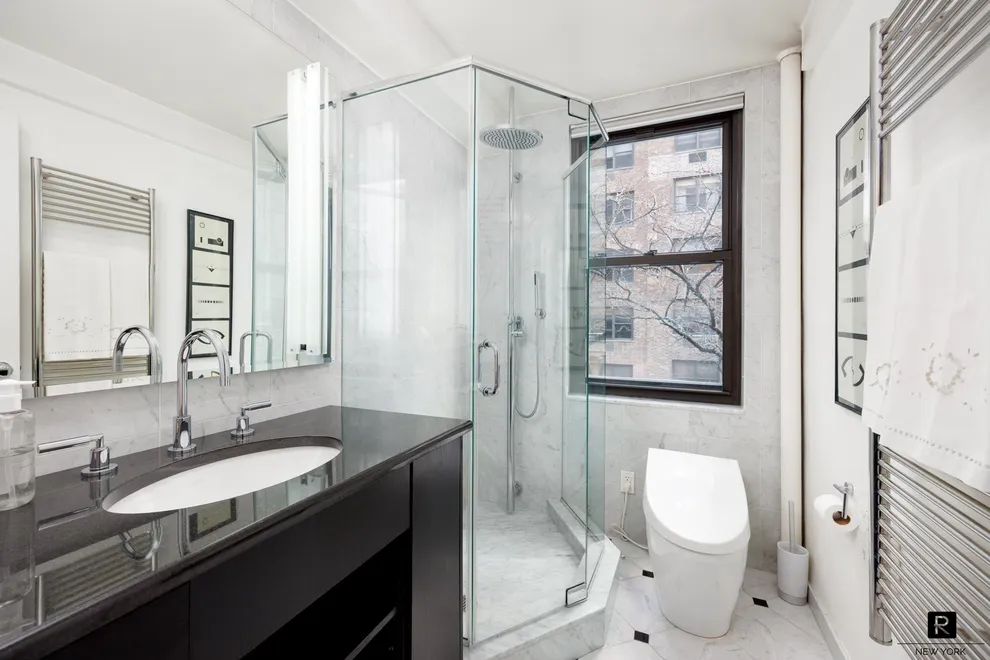 To top it all off, you have a decorative fireplace that if was real, you wouldn't ever light because who has the time?
Differences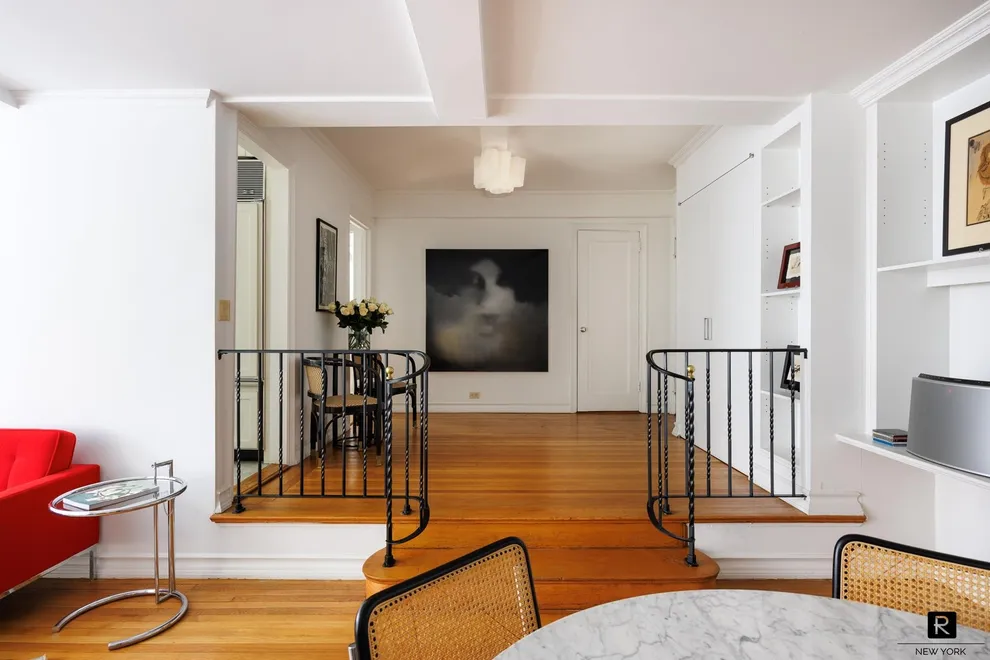 This apartment is on the UES and is not pre-war, but it is still sensible enough for Miranda. Although it's not on the Upper West Side, you're technically a few blocks away from Carrie's hypothetical apartment, and getting to hang out easily with your best friend without transit delays is probably the best amenity any apartment could have.
---
And just like that, you found your new apartment to enter into a lifelong love affair within gorgeous NYC.
Like what you read? Check out our earlier article on how Carrie would live in the city.
Alda is a mom, Brooklynite, and real estate lover. In her free time, she cruises real estate listings to dream of a perfectly attainable several million-dollar brownstone, much to her husband's annoyance. Alda is also convinced she knows everything there is to know about New York City, based solely on consistent people-watching and eavesdropping. Mrs. Burrows would be an amazing trivia partner but instead chooses to write about all the random stuff she knows.