During the first quarter of 2020, the median home price in America declined from $329,000 to $322,600 by the start of April. The pandemic caused an initial drop in home prices in March, but low mortgage rates spurred a historic homebuying frenzy that economists and historians will analyze for decades to come.
Home prices increased nearly 15% from April 2020 through the end of the year, and another 18% in 2021. Collectively, home prices appreciated 40% between April 2020 and April 2022. 2021 actually had the highest level of existing home sales since 2006, the height of the previous homebuying boom.
As a result, the number of people working in the real estate industry exploded. For some context, loan processor employment increased 23% from Q3 2020 to Q3 2021 as companies scrambled to meet the growing mortgage demand.
However, 2022 has not been as friendly to the real estate industry. Rapidly rising home prices, coupled with high mortgage interest rates, greatly reduced homebuying and mortgage demand. After a 15-year high for home sales in 2021, existing home sales fell 23.8% from September 2021 to 2022.
Mortgage applications were also way down from a year prior, falling 42% from October 2021 to October 2022 to a 25-year low. During the same period, refinance applications were down a whopping 86%.
"The ongoing trend of rising mortgage rates continues to depress mortgage application activity, which remained at its slowest pace since 1997," Joel Kan, Vice President and Deputy Chief Economist at the Mortgage Bankers Association, said in a statement.
Widespread Industry Layoffs
After a recent jobs boom, the number of loan originators or loan processors has been down 10% since the beginning of 2022. According to reporting from NBC News, there are about 1.6 million realtors, but that number could decline by 25% come 2025 or 2026 due to decreasing homebuying demand.
Many major real estate firms will have reduced their workforce in 2022. In July, RE/MAX announced that 17% of its staff, or 120 employees, would be let go by the end of the year. Wells Fargo began reducing their mortgage staff in April and expects more layoffs shortly as mortgage originations at the firm are down an astonishing 90% from a year prior.
In October, Zillow laid off 300 employees, while Realtor.com laid off an undisclosed number of employees in September. Compass, a large real estate brokerage, also announced that they were going through with a round of layoffs in September.
Layoffs from many prominent real estate brokerages and mortgage firms reflect a tightening housing market with declining demand. Unaffordable home prices, high-interest rates, and low housing inventory will keep homebuying and mortgage demand down. As a result, economists predict home prices will decline substantially in 2023. For example, Moody's Analytics predicts that home prices will fall 10% next year.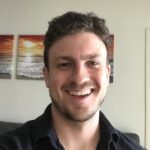 Tyler graduated from Virginia Commonwealth University in 2017 with a Bachelor's degree in Urban and Regional Studies. Currently based in Los Angeles, he works as a freelance content writer and copywriter for companies in real estate, property management, and similar industries. Tyler's main professional passion is writing about critical issues affecting big and small cities alike, including housing affordability, homelessness, inequality, and transportation. When he isn't working, he usually plans his next road trip or explores new neighborhoods and hiking trails.