With the real estate market cooling off and the economy slowing down, real estate companies are starting to make changes. In filings with the Securities and Exchange Commission, Compass announced a 10% reduction in its workforce while Redfin is reducing its by 8%. As a result of the announcements, shares for both companies fell earlier this week. The stock price for Redfin reached a new 52-week low.
Boom to Bust?
For several years, the real estate industry has been hot, but signs have been pointing to a change in the market. Mortgage rates are on the rise and home sales have been down for several months in a row and are expected to fall further. This week alone mortgage rates went up more than half a percentage point. The average rate of a 30-year fixed mortgage was around 3.5% in January as compared to 6.28% as of Tuesday, according to Mortgage News Daily. This is the highest rate since 2008. At the same time, the demand for mortgages has fallen to its lowest level in over two decades. Home prices which are inflated as much as 20% as compared to last year at this time, coupled with high inflation this year, have made homes unaffordable.
Real Estate Firms' Reaction to Market Changes
Concerned with the downswing of the market, Compass made the decision to cut their workforce. A spokesperson from the company explained, "Due to the clear signals of slowing economic growth we've taken a number of measures to safeguard our business and reduce costs, including pausing expansion efforts and the difficult decision to reduce the size of our employee team by approximately 10%." This layoff will affect about 450 workers.
The company is also reducing other costs, such as the wind-down of the use of Modus Technologies, a real estate software platform the company purchased two years ago, when home sales were surging.
Redfin CEO Glenn Kelman posted in the weekly blog, "With May demand 17% below expectations, we don't have enough work for our agents and support staff, and fewer sales leaves us with less money for headquarters projects." Mr. Kelman also stated that since mortgage rates are increasing faster than at any point in history, it could be years of slower home sales.
The company laid off about 470 employees, which will take place throughout the month of June, or 8% of the total staff. The Redfin staff that is being laid off will receive a minimum of 10 weeks base salary in addition to three months of health care and severance pay that will be equivalent to sales bonuses.
Today, news broke of Zumper laying off 15% of their 300-person staff last Friday. Zumper, like the other companies, stated that these lay-offs were due to revenue, not performance-based.
Cooling U.S. Economy
The cooling off of the real estate market comes at the same time as other parts of the U.S. economy that are showing signs of heading to a potential recession. Many companies have initiated layoffs over the last few months, the most recent being cryptocurrency trading firm Coinbase also announced an 18% layoff of its workers on Tuesday. Latch, a proptech smart lock company that raised $152 million in known private capital cut 130 people, or 28% of its full-time employee base last month. Rhino, another proptech startup that offers an alternative to security deposits laid off more than 20 percent of its staff, or 57 employees, earlier this year.
As economic growth slows and labor costs increase, there will be more layoffs to come. Most likely with higher prices for goods, rising fuel prices, as well as higher mortgage rates, the real estate industry could be in for a rough patch this summer, and possibly beyond.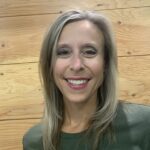 Lara Popeck has been writing for over 10 years, with a focus on business and real estate-related articles. She has a degree in Economics from Bryn Mawr College and an MBA from Montclair State University.