Along with all the rest of the "new normals" we are experiencing now, it's not so surprising that PropTech is "the" industry of the year and a huge part of the foreseeable future. With $9.5 billion recently reported as the all-time highest amount of money invested annually ever, this industry is now officially the hottest industry, breaking the $9 billion dollar record for the year of the total money invested in 2019. And still climbing, since the year isn't even over yet! The record is also extraordinary because all this capital has been invested in the PropTech industry alone. So you might be wondering, what exactly is PropTech? First off, it's short for property technology, so it has everything to do with real estate. It's presently used more in the commercial sector of the industry, but residential consumers got a taste of it with the advent of iBuyers and online listing websites like Opendoor. So what does that mean to the average person? Well a lot, actually. The average New Yorker will likely be using one or more of these technologies the next time they're looking at buying, selling, or renting. The startup PropTech firms are in the business of making these processes simpler and more efficient for everyone involved.
NYC Based PropTech Startups
Or let's talk NYC-based startups, incidentally of which there are countless, such as Orchard. The business was founded in 2017 in NYC, and actually is one of the first companies that offered the ability to find, buy and sell a house all on one platform. Or how about MeetElise, a PropTech that uses AI as their big draw. Elise is a digital assistant using AI technology to give virtual, 3Dtours in the spaces potential clients are interested in, as well as scheduling live tours. Knotel is a business that designs, builds, and operates custom office spaces for growing brands. This company works with flexibility in leasing and thrives in New York City, San Francisco, and London. Updater is a great startup, one that is changing the highly stressful process of moving by doing things like transferring your utilities seamlessly, changing your address, finding the best internet deals, and booking the best mover, too! TheSquareFoot is a stylish platform for growing startups to find great commercial real estate and also helps younger startups with things like first-time office setups while emphasizing trust and strong connections for building long-term relationships.
June Homes
But there's another NYC-based startup whose name you need to remember: June Homes. This PropTech startup, founded by CEO Daniel Mishin, appears to have a noble cause and helpful approach – something we all miss, in the places we do business with.
This incidentally brings up a point that seems important to mention. While looking over the NYC prop-tech sector, it's apparent that the majority have a mission or a goal statement that includes words such as complete transparency, honesty, trust, fairness, simplicity. One would hope this can be attributed to a generation who is fed up with dishonest business in general and is holding those they choose to do business with to a higher standard. Yet June Homes is backed by SoftBank, another company tied to the iBuying space and power-players from Opendoor and Zillow. If true, it seems hopeful for our future if June Homes hopes to keep a transparent business practice, but after all, all major corporations once started as a startup. Some even as garage-based bookstores.
In any case, June Homes has been testing their business model here in the City with terrific results so far. While they recently have been The company has designed an algorithm that detects properties with what they call "untapped potential" – often in disrepair – and developed a system that can inspect, upgrade, renovate and list these properties within 72 hours. But that's not the most amazing part. Potential renters can then find these properties, apply for them and move into them – all in as little as 3 hours. Plus, they offer options like furnished or unfurnished, with roommates or without, and leases from 1 – 18 months – with no extra fees. 24/7 in-app messaging support and tenant satisfaction guarantee, rounds out the initial June Homes experience for residents
Additionally, for what they call "Mom n Pop landlords" (individual owners as opposed to large conglomerates), June Homes takes much of the risk of being an owner/operator out of the equation, by taking on the responsibility of tenants who default or don't pay, as well as overall building performance issues. They eliminate brokerage and management fees, and fill properties 10x faster than traditional management options, with a 25.5% less tenant default average.
The main things that June Homes addresses are the biggest challenges both sides of the rental industry face. Their model, then, in essence, further challenges others – and the system itself – to adapt to new and higher standards, moving forward. So far, those who are living the June Homes experience are more than happy about the efficiency of the process as well as the quality of the company. June Homes has even managed to secure the title of "trusted partner" on sites such as RentHop, a site known to grade renters and management companies based on their reputation and legitimacy.
Only time will tell how well the new model will perform in the long run, but this bit of innovation in PropTech could seriously change the entire industry. Hopefully, we won't hear about the human side of the business and its shameful fallibility, or any propensities for underhandedness, in future headlines. We can't forget another industry that promised to change the real estate industry for the better, only to leave turmoil in its wake.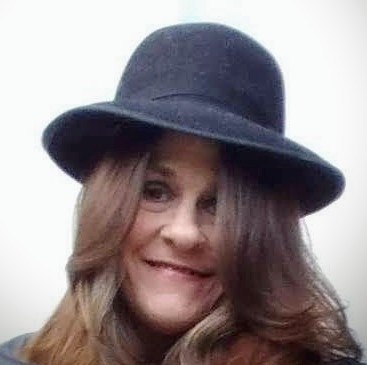 Rochelle Harris is a passionate writer originally from Phoenix, AZ. who credits her success to integrity and determination. She has a great sense of humor, loves music and her family, and writes fiction and poetry in her spare time. She is excited about the New York experience and lifestyle! Follow Rochelle on Twitter at @LinguisticAnRky or get in touch at [email protected]