Appraisers are all but gasping for air in 2021. Since 2013, the appraising profession has experienced an annual decrease of 2.6%. As of 2018, there were only 78,000 registered appraisers in the U.S. With existing home sales having jumped 7% in the past year; there are simply not enough appraisers to keep up with demand.
Lack of Appraisers is Bottlenecking the Industry
Although they're not the sexiest aspect of real estate, appraisals are essential in the home buying process. The appraiser's estimate impacts everyone in the transaction. Inaccurate appraisals cause an adverse chain reaction that's hard to undo once the property is under contract. 
Nothing can move forward without an appraisal. Homebuyers need an appraisal to get a mortgage loan. Mortgage lenders need an appraisal to determine interest rates on that loan. The buying and selling agents' commissions are determined based on the home's market value which, you guessed it, is determined by the appraisal report. 
Its aging population only compounds problems stemming from a shortage of appraisers. The average age is 55 years old, putting them closer to retirement age than the rest of the workforce. 
With a dwindling number of workers in the profession, Aloft plans to counteract this point of scarcity in the real estate industry using tech, in-house appraisers, and a hyper-focus on the customer experience. 
Aloft is "Reimagining Real Estate Appraisals"
Founded just last year, the Seattle-based real estate firm has secured $20 million in Series A funding, bringing the startup's total funding to $25 million. Its investors seem to be onboard with Aloft's vision for creating a national brand around the appraisal company. 
Aloft plans to allocate its new capital towards staffing in-house appraisers and technology engineers and expanding into new markets within the U.S. 
Their service streamlines the appraisal process by handling appraisal reports from start to finish. They claim to schedule and complete comprehensive inspections, prepare supporting research and get customers standard appraisals—all within 5 business days.
Dangers of Inaccurate & Delayed Appraisals
Aloft's value proposition of delivering an accurate appraisal in just 5 days comes at a time where appraisers are struggling to get a home appraisal out in under 3 weeks. 
In the current market, prices are fluctuating much too rapidly for accurate estimates to be made based on the property's surrounding areas or recent bids. Appraisers need more time to assess the actual value of any given property.
With a large volume of home sales on their hands and more homeowners interested in refinancing, appraisers are in a tight spot. They often have to choose between delivering a delayed report or an inaccurate one. 
Delayed reporting sets back the closing process, while inaccurate reporting could result in an upside-down mortgage for the buyer. Neither situation is ideal. In both cases, the buyer misses out by either losing the deal to the next highest bidder or having to pay back an inflated mortgage. 
What's Happening as a Result
To keep up with insistent demand, property appraisers are resorting to the market comparison approach. Essentially, this is when an appraiser determines the market value based on the recent selling prices of nearby properties and examines the property's recent listing activity to get a better sense of demand. An appraise acts similar to sites like Redfin, Zillow, and RealtyHop, who provide value estimates based on public records of the property and surrounding neighbors. 
Given the real estate's industry recent instability, neither of these approaches are resulting in inaccurate appraisals. More often, what's happening is properties are being undervalued, which creates a significant setback for the buyer. 
Although a lower valuation may make it easier for the buyer to secure a mortgage loan, it could cost the buyer more in the long run. The reason for this is that interest rates are typically lower on higher mortgages. 
The banks use appraisal reports to determine your loan-to-value ratio. The lower the ratio, the less risky the loan. The less risky the loan, the lower your interest rate on that loan. Properties valued at a lower price bring up your LTV ratio.
As a buyer, you don't want to be locked into a higher interest rate from the get-go, seeing as the first aspect of the loan you pay down. 
How Aloft Plans to Solve the Appraisal Dilemma of 2021 & Beyond
Aloft's CEO, Travis Soukup, and Head of Product, Yongxing Deng, launched the startup intending to tackle the issues mentioned above. 
"The current home appraisal process is inefficient and lacks consistent quality, which creates issues for people trying to close a real estate transaction," Soukup says.
Many appraisers operate as sole proprietors, which makes it challenging to standardize data collection for appraisals. Aloft's technology seeks to align appraisers with accurate, up-to-date information on home values to streamline the appraisal process. The real estate startup says its systems have helped reduce appraisal turn-times by 70%. 
"The typical appraiser is doing everything themselves," Soukup said. "[Aloft] decouples some of those tasks."
Aloft's goal is to have its tech engineers help automate data collection for appraisers and readily dispatch inspectors to assess properties when needed. They also plan to bring on new professionals into the industry via Aloft University, a training program for aspiring appraisers. 
With their plans for the future, Aloft could truly be working to improve an industry paramount to the home buying process, one whose importance many don't realize until it they're in desperate need.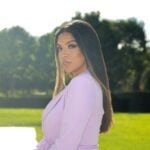 Vivian Tejada is a freelance real estate writer from Providence, RI. She writes SEO blogs for real estate, travel and hospitality companies. She's passionate about the future of work and helping Latin American freelancers achieve time, location, and financial freedom. When she's not writing you can find her at the gym, a family cookout, or at brunch with her girls. Follow her on Linkedin to learn more.