Let's face facts: sometimes it's easier to work in the city than it is to live in the city. New York is the city that never sleeps because the hustle and bustle follow you home after a busy day at the office. Some folks love that life, matching the energy of NYC every waking moment of their lives. However, some people would like to retreat to a quiet life in the suburbs after a day in the Big Apple. Others might even enjoy the vibe of different city life, one that isn't so crowded and loud. Whether you're looking for cheaper rents or property values, or a quiet escape after a long day, commuting to the city might be the best option for you. There are tons of cities and towns that are just a stone's throw from NYC that has much to offer. Let's explore some of these options. 
Best Commuter Towns to NYC
Located in the Hudson Valley off route 287, this charming town is the perfect combination of function and style. The commute to Midtown is only about an hour and it has easy access to New Jersey and Connecticut too. The town sports quaint mom-and-pop shops as well as a variety of great places to eat such as Goosefeather, a popular restaurant serving Chinese cuisine from famous chef Dale Talde. Beautiful sights, a small-town feel, and a great school district make this town a wonderful place to call home. 
This town may sound like it's a neighborhood in New York's northernmost Borough, but its fun mixture of city and suburban life gives it a unique vibe that can only be found on the outskirts of NYC. Only about a half-hour trip from Grand Central, Bronxville has a bustling downtown and a quiet uptown that will make both city dwellers and suburban folks feel right at home. Its proximity to the city makes this area a tad more expensive, but it's worth it for the location and the variety. 
Upstate isn't the only place in New York to find escapes from city life. Located just one hour away from Penn Station is the lovely town of Port Washington, the inspiration for F. Scott Fitzgerald's The Great Gatsby. This town is great if you're into ocean views, swimming, fishing, or are a boat enthusiast. The town also sports great schools, a bustling Main Street, great restaurants, and a strong sense of community. 
Best Commuter Towns to New Jersey
Chances are you know someone who commutes from Hoboken to NYC, and there's a very good reason for that. It's only 15 minutes from the 33rd street station on the PATH train and the town itself has much to offer. Right across the Hudson River, Hoboken is great for those who like water sports or moonlit walks while gazing at New York's skyline. Along these riverwalks are parks, restaurants, and bars with breathtaking views that make you feel like you're still in the city. The interior of Hoboken has a very NYC feel to it as well. Lined with brownstones and covered in parks, some people would be willing to make it a sixth borough. 
A bit more lowkey than Hoboken, Maplewood also has a short commute time to NYC, around 30 minutes. It's a smaller area full of small shops and art that make you feel as though you've discovered a hidden gem. The artisanal clothing and home décor shops are certainly of note, but the most famous treasure in this community is the [Words] Bookstore, winner of the 2018 Best Bookstore Award from Miller & Shorthills Magazine. If you're the artistic or literary type, Maplewood might just be the ideal place to call home. 
Another New Jersey city with great views of the Manhattan skyline, this town is a bit more expensive because of its versatility. There are several travel options to head into Manhattan, but all of them take 30 minutes or less. The housing of Weehawken ranges from rentals in large complexes to comfortable family homes in the hills. There are a ton of places to go in the city like Hamilton Park, the location of Alexander Hamilton's death, and Marcus at NoHo Rooftop, the restaurant of celebrity chef Marcus Samuelsson. Weehawken is the perfect place if you have the money and the flexibility. 
Best Commuter Towns to 
Connecticut
Many people assume that Connecticut is too far to be considered a commutable city to NYC. Truth is, it takes less time to get from Stamford to NYC than it does to get from Inwood to Brooklyn. The trip is only about an hour, and it's a great one if you like the feel of both these cities. Stamford is a city that feels very accessible, equipped with its own trolley system, tons of live music and theater venues, and great locations along the water. Homes here are also much cheaper than in other commuter cities we've mentioned today. 
Greenwich is possibly the ultimate commuter city for those seeking to live on the water. While the town itself is rather expensive, the commute is only about an hour to Grand Central and the town itself knows what it's worth. The school districts are top-notch, the homes are gorgeous, the taxes are low, and the city has a sleepy yet affluent shopping district with many of the same boutiques as NYC's own 5th Ave. With so much to do in this town, why would anyone need to go to NYC at all? 
---
There are many other commuter towns that lead to the Big Apple, each with its own merits. Some are havens for artists, a place to invest in real estate, or just a quiet location that actually has space for a yard. That said, the towns listed above are our favorites to visit and explore. The locals can't get enough of these places, singing their praises and encouraging others to move there. So, if you're looking for a home in spitting distance of NYC, why not check out some of these towns first. You'll be glad you did.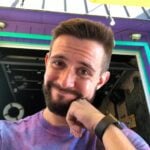 Russell is a writer and comic based in New York City. His plays have been featured at Penn State's Cultural Conversation's Festival, The NYC Thespis Festival, and Imaginarium's Inaugural Theater Festival. Follow him on TikTok and Instagram @pooleparty528