New York Rangers goalie, Henrik Lundqvist, is making moves.  After announcing his retirement from hockey last week, he also revealed that he is selling his apartment on the Upper West Side at the centrally located Bromley on 225 West 83rd Street. While the condo is completely renovated with the highest quality construction, Lundqvist rarely used it and now is available for purchase.  He is selling Unit 20H, which he purchased 15 years ago along with Unit 20G (it was combined back then and still is now).  The purchase price of the transaction was $1.75M, closing on September 2006 with $1.4M in financing from Bank of America.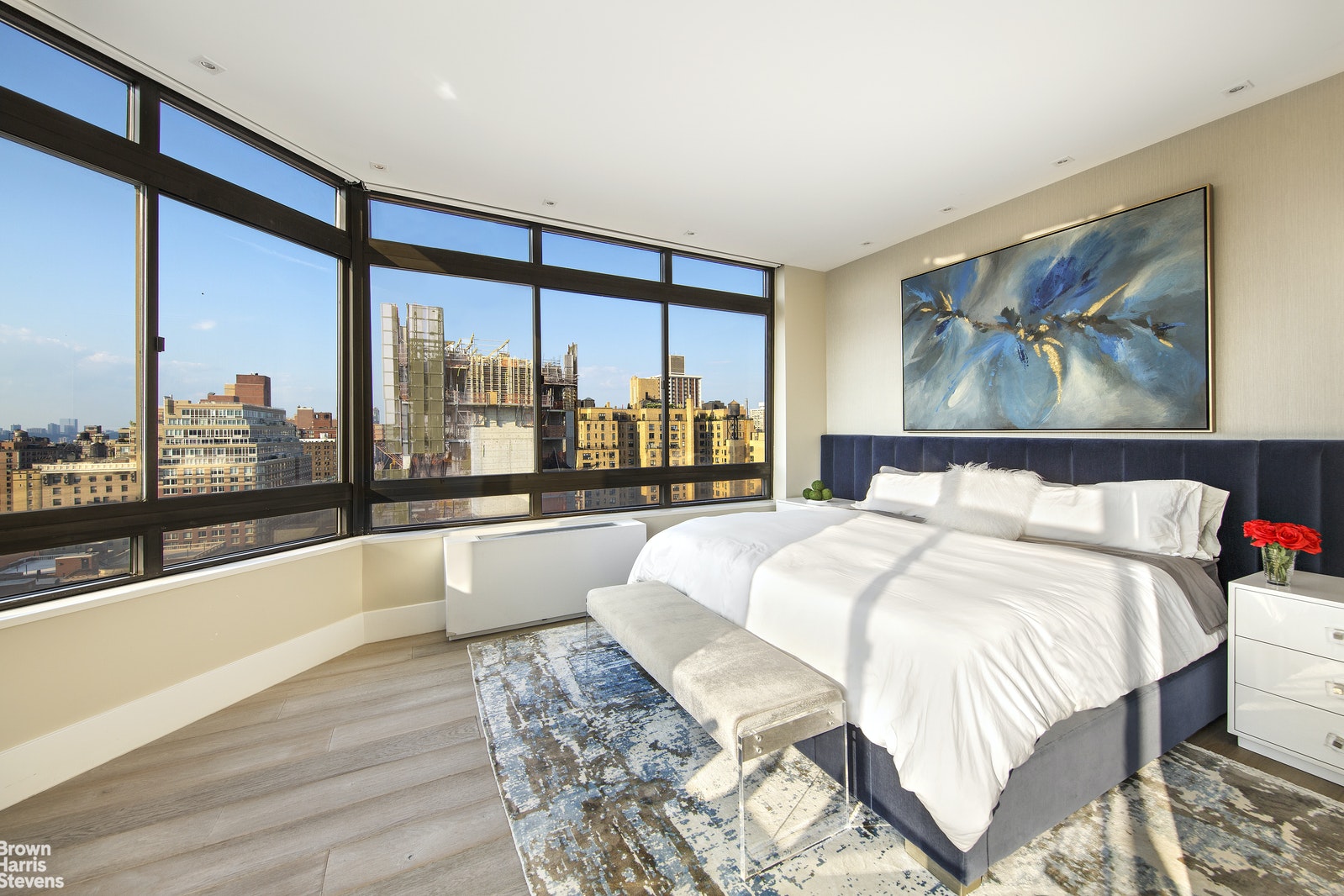 The Condo Details
The luxury condo, which features 1,299 square feet and two bedrooms and two bathrooms, is priced at $2.75 million (originally $3M, but the price recently dropped). Located on the 20th floor, views overlook the Hudson River and surrounding UWS for a spectacular sunset view from every room.  The fully renovated condo has 10-foot ceilings and oversized picture windows for walls, lending to a bright and spacious feel with plenty of natural light. Beautiful wide plank oak floors and a neutral color palette add to the light and airy feel of the space. Every room also has solar shades with blackout shades in the primary bedroom.
The condo also boasts custom closets outfitted by Pana Wardrobe. The spacious main bedroom has a wall of windows for an outstanding view. The second bedroom, which is soundproof, can double as an office. Both bathrooms are tastefully done in gray tones—one with a shower and the other with a full tub. A sleek chef's kitchen in tasteful neutrals and high-end appliances was completely redone and includes a breakfast bar that seats four (in addition to whoever is sitting at the dining table). High-quality invisible speakers from Stealth Acoustics with Sonos Bluetooth provide surround sound throughout the condo.
The Bromley's Outstanding Amenities
The Bromley, which was built in 1985 has 304 units and 23 stories. Designed by Costas Kondylis of Phillip Birnbaum and Associates, the building was created to include many amenities to appeal to its residents in addition to a great location.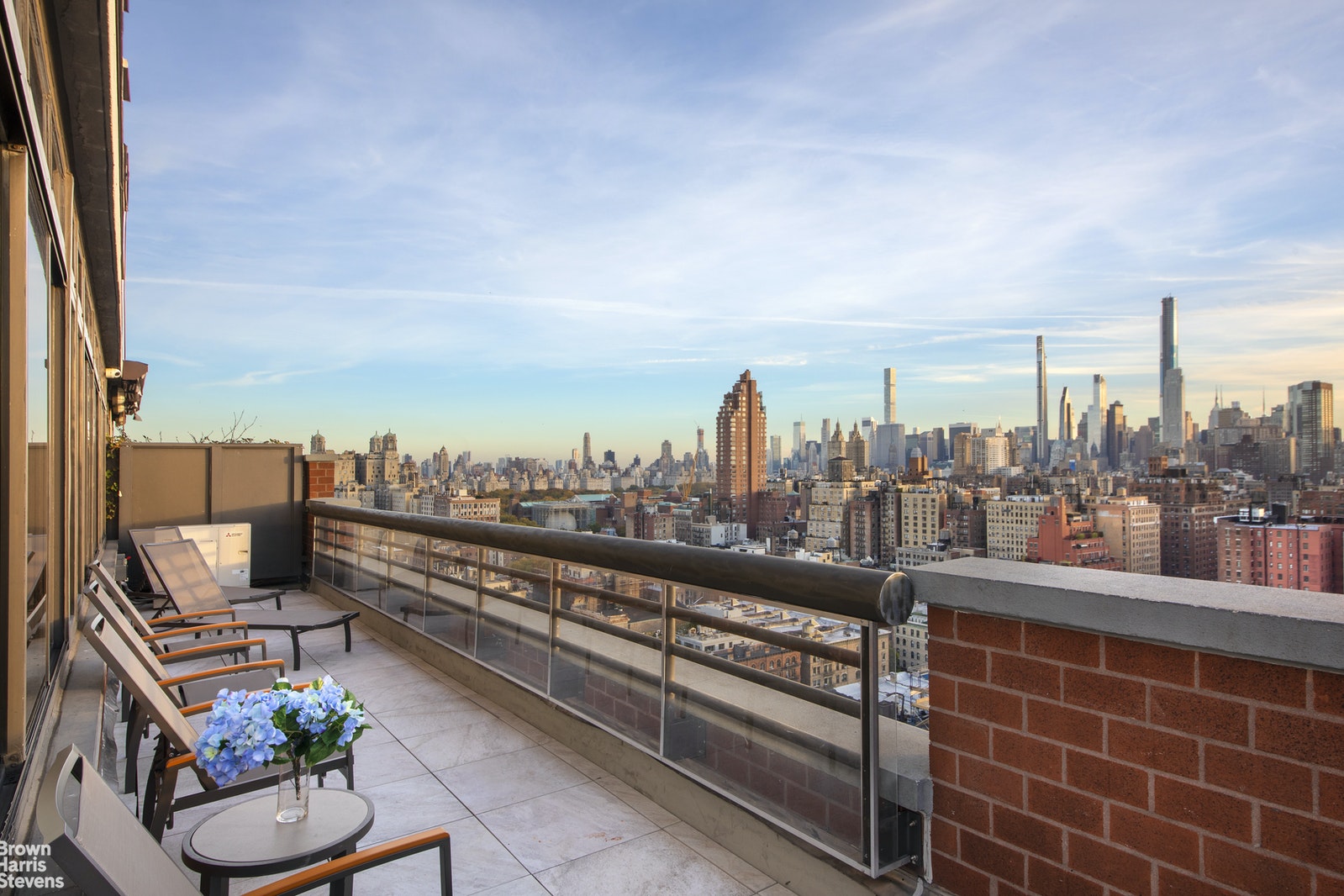 The lobby is impressive with cherry wood paneling, and fresh flowers and plants. For fitness buffs, the building features a 10,000 square-foot gym, equipped with commercial grade equipment and cardio machines with built in TV's, and offers classes such as yoga, kick boxing, yoga, and Pilates. Swimming lessons are offered in the massive pool.
The rooftop solarium with a terrace offers sunset views of the Hudson. Other amenities include a full-time doorman, sauna, bike room, playroom for kids, and live-in super. If you are looking to host a party, a private events lounge located on the 2nd floor with a catering kitchen is yours to rent.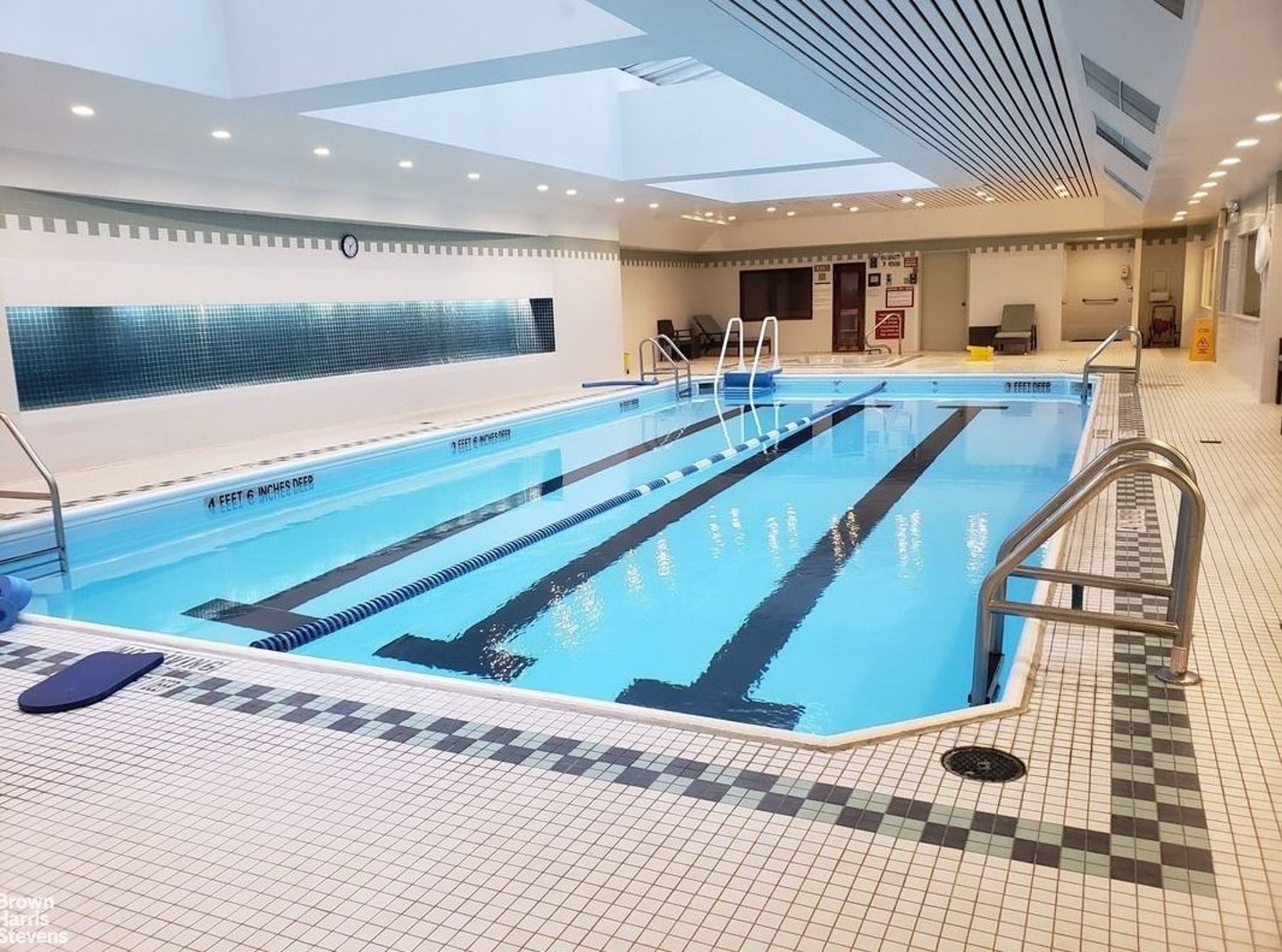 The surrounding area is close to Central Park, and many upscale restaurants and shops.  There is also easy access to public transportation.
Is The Bromley a Good Deal?
Whether or not this condo is a good use of $2.75M depends on the buyer's goals.  For fans of You've Got Mail, you would be in a prime location to enjoy many of the Tom Hanks and Meg Ryan landmarks.  Cafe Lalo, Zabar's, and Gray's Papaya are all going strong!  But is it a good investment?
Your best bet would be to speak to the building experts.  According to RealtyHop property records, the two agents with the most transactions at 225 West 83rd Street are Greg Kammerer and Anna Kahn.  If you are a serious and prospective buyer, you can be very confident either of them will be happy to speak to you.  It turns out Anna Kahn in this case is the listing agent and should be able to quickly answer any questions.
Objectively, the condo likely brings in a cap rate of only 0.2% or so, depending on how much annual rental income you could squeeze out of it.  RentHop estimates you will be able to earn at least $4800 a month in gross income while paying out $1,741 in HOA dues and $2,732 in real estate taxes (ouch, those SALT tax-deduction limits are painful if you are not going to landlord it out!).  Many might point out that $4800 is far too conservative a rental price for such a nice NYC apartment in the Upper West Side.  Remember though, that all landlords will face some vacancy periods and maintenance costs — especially at the higher end.
Live Like a Hockey Legend on the Upper West Side
Most likely, you are buying in this case for appreciation (and to have a nice place to live).  You hope that the UWS is still a prime location in a work-from-home kind of world (unlikely Midtown, which still feels quite empty).  The question is, do you believe in all the experts who claim the pandemic has created a "permanent increase in demand" for more space at home?  If so, for the price of $2.75 million you get access to all the Bromley has to offer….as well as bragging rights to living in Henrik Lundqvist's former apartment.
Mr. "Hud" Chavij recently came from abroad and brought with him a level of determination and creativity that instantly gained him a reputation among the NYC real estate thought leaders.