When Eric Adams was eight years old, he moved with his family to the neighborhood of Jamaica, Queens, in the southeastern portion of the borough. During his run for mayor in 2021, Adams told the NY Post that his mother struggled to provide for him and his five siblings after his father left the family. Despite his mother's financial struggles, she was still able to afford to buy her family a home in the neighborhood.
Now the mayor of the Big Apple, Eric Adams recently announced a housing development meant to address affordability and sustainability concerns in South Jamaica, Queens, not far from where he grew up. In a recent press conference, Adams first applauded the completion of a $50 million project meant to alleviate flooding through six miles of new sewers and water mains. Flooding of streets and homes was previously a major issue in the neighborhood.
Adams also announced that construction broke ground on "Habitat Net Zero". Habitat for Humanity is spearheading the development, which will transform 13 dilapidated homes into 16 sustainable, affordable homes. Of the 16 affordable homes, 13 will be new construction, while the remaining three will be rehabbed houses. Currently, the average listing price for a home in Jamaica is around $599,000 with homes ranging between $300,000 and $949,000 according to RealtyHop data.
Mortgages for affordable homes will only require a 1 percent down payment with a 2 percent 30-year fixed-rate mortgage. Using several subsidies and tax breaks, the homes will remain permanently affordable. The resale value of homes also can't exceed the original sale price, plus a compounding 2 percent every year. These regulations ensure that low-income families can afford the down payment and monthly mortgages and that the homes will remain affordable even after they are resold. 
The city will give current NYC Housing Authority residents and local residents the opportunity to purchase the homes through the housing lottery.  To qualify, buyers need to earn 60 to 80 percent of the area median income, between $64,440 and 85,920 for a family of three.
The homes are designed to be sustainable, with solar panels and energy-efficient heat pumps. The sustainable additions reduce overall energy use by a 75 percent reduction in overall energy use and a 90 percent reduction in heating and cooling.

Habitat Net Zero isn't the only sustainable, affordable housing development slated for Queens. Averne East is a large-scale sustainable development planned for the Rockaway Peninsula, with a proposed 1,650 housing units, 80% of which will be affordable.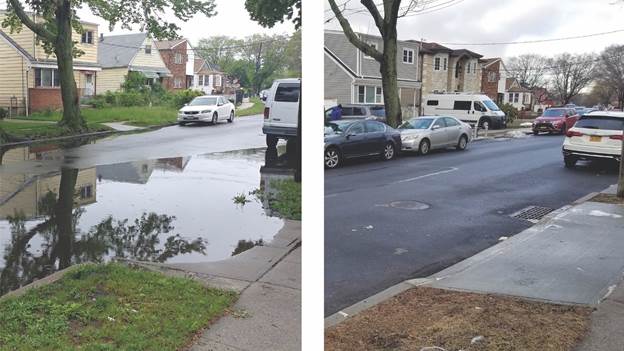 Mayor Adams celebrated the large investment in the Queens community where he grew up in. "This community represented the promise of a better life for my family, and I am going to keep that promise for generations of New Yorkers," Mayor Adams said in a press conference. "Government has ignored this community for too long, denying them their fair share of investments and services — that ends in my administration. These projects will make life better for the residents of Southeast Queens today and those who will be able to move here in the future, and I'm proud to say that this is just the beginning."
New York City Council Speaker Adrienne Adams, who also grew up in the area, echoed the mayor's sentiments. "For too long, Southeast Queens has endured systemic disinvestment and neglect, resulting in widening disparities that persist today," said Council Speaker Adams.
Biden Proposes 19% HUD Budget in Response to Affordable Housing Crisis 
The Biden administration recently released a proposed $5.8 Trillion budget for fiscal year 2023. Biden, when speaking of the budget, mentioned that the funding proposals reflect his administration's priorities.   
According to a statement from Biden, "Budgets are statements of values, and the budget I am releasing today sends a clear message that we value fiscal responsibility, safety and security at home and around the world, and the investments needed to continue our equitable growth and build a better America," Biden said in a statement on the budget's release. 
Taking Biden's statements at face value, it's clear that addressing the growing affordable housing crisis is a major priority for the administration. According to the National Association of Realtors, homes appreciated 14.6% from Q4 2021 to Q4 2022, largely due to a supply shortage. 
HUD Secretary Marcia Fudge, said in a statement, "this Budget tells the American people that the President, and our agency, view housing as a foundational platform to help address the most urgent challenges facing our nation". 
In an effort to address the affordable housing crisis, the budget proposal includes a 19% funding increase for the Department of Housing and Urban Development (HUD). If the funding proposal is approved by Congress, HUD would have a $71.9 billion budget. The proposed budget would address several issues, including rent assistance, racial inequity in housing and the affordable housing shortage.
The budget proposal would allocate $32.1 billion, $6.4 billion more than the previous year, for HUD's rental voucher program, aiding an additional 200,000 low-income families with their rental payments. The money would also bolster emergency renter funding for tenants who need rental assistance due to an emergency, such as missing work due to an accident or illness.
The HUD budget would also set aside nearly $2 billion, around a $600 million increase, for the production of affordable rental homes. The funds would, in part, build 2,000 new affordable housing units for the elderly and disabled. Homeownership programs for renters of affordable housing would also be available. HUD will additionally increase tax credits to incentivize developers to build more affordable housing for low-income and moderate-income renters. 
The HUD budget earmarks $3.576 billion for assistance to the homeless, $363 million more than the previous year. The money would fund the Continuum of Care program, which helps cover rent payments for homeless individuals moving into housing. The money also funds programs for shelters, outreach, rapid rehousing, and homelessness prevention. 
The proposed budget will also allow the Federal Housing Administration to back loans for low-income borrowers, and provide money for down payment assistance pilot programs for first-generation homebuyers. 
The budget will provide financial assistance to millions of American renters and prospective homebuyers who live paycheck to paycheck. However, it does little to alleviate the growing housing supply shortage in America. A 2021 National Association of Realtors study found that the U.S. housing market has a shortage of 5.5 million homes. 
The study concludes that the U.S. will have to build a record 2.1 million homes each year for a decade to make up for the current supply deficit.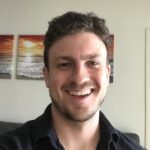 Tyler graduated from Virginia Commonwealth University in 2017 with a Bachelor's degree in Urban and Regional Studies. Currently based in Los Angeles, he works as a freelance content writer and copywriter for companies in real estate, property management, and similar industries. Tyler's main professional passion is writing about critical issues affecting big and small cities alike, including housing affordability, homelessness, inequality, and transportation. When he isn't working, he usually plans his next road trip or explores new neighborhoods and hiking trails.