On January 9th, 2022 the Bronx apartment fire killed a total of 17 people and left 13 in critical condition. The 19-story apartment building where the fire broke out was the epicenter of a tight-knit Gambian community. Of those killed, several were West African immigrants. 
Just days before, a Philadelphia rowhouse went up in flames killing a dozen residents—8 of which were children. Both apartment fires took place in low-income communities where a majority of the residents are people of color; the Bronx fire in Fordham South and the Philadelphia fire in Fairmount. 
Initially, it may not be obvious that housing segregation was at the heart of these fatal accidents. But the truth is, both tragedies were a result of negligent infrastructure and poorly designed housing that disproportionately affect Black Americans.
As owners, landlords, and policymakers shift the blame amongst each other, Black people are forced to cope with dangerous and often uninhabitable living conditions within the home. 
Electric space heaters kept on throughout the night in overcrowded apartments are hardly the culprit of these deadly accidents. The true enemy is the impoverished living conditions under which Black residents are forced to live.
"We're looking at how land use and zoning policies are used. Because of housing segregation, those policies have been used against communities of color," said Juanita Lewis of Community Voices Heard, a social justice group in New York. 
"We're still operating under the context of housing segregation and having to prove who is worthy of protection and living in decent housing. The [Bronx] fire was started by a space heater because there was inadequate heat. The situation in the Bronx is extremely sad, unfortunate and disheartening, but it's not uncommon," she adds.  
In 2020, the de Blasio administration published a study conducted on segregation in New York City titled Where We Live, in an effort to pinpoint housing disparities among New Yorkers. 
The study revealed that despite the overall share of New Yorkers living in segregated neighborhoods having steadily decreased over the years; and the concentration of poverty across the city's neighborhoods having gone down as well, Black and Hispanics were still at a significant disadvantage in regards to housing options. 
In 2017, white borrowers accounted for 48 percent of new loans for owner-occupied units, while Black and Hispanic borrowers each accounted for less than 10 percent. These statistics aren't representative of the city's population, being that Black and Hispanic residents make up 24.3% and 27.5% of the city, respectively. 
The Bronx is the Coldest Borough in NYC
NYC Heat Law requires landlords to maintain certain levels of heat throughout their buildings. However, due to a lack of resources or pure negligence, landlords often fail to comply. As a result, tenants have to come up with ways to stay warm. 
A study conducted by Renthop shows that certain buildings in the city—particularly those in Erasmus (Brooklyn), Bedford Park-Fordham South (the Bronx), and Hamilton Heights (Manhattan)—are not receiving adequate heat.
This past winter all five NYC boroughs experienced increases in the number of unique heat violations. Some of the worst heat violations occurred in the Bronx at 2176 Tiebout Avenue with 1,403 total complaints, 84 of which were unique) and 2040 Bronxdale Avenue with 531 complaints of which 81 were unique. 
Receiving 27,505 unique heat complaints, the Bronx continues to be the coldest borough in the city. According to RentHop, 17 of the top 20 neighborhoods with the worst heat violations are located in the Bronx. 
The study also revealed that Fordham South is the coldest neighborhood among 180+ NYC neighborhoods. From October 1st-December 31st, it received a total of 939 unique complaints—up 27.2% more than last year. The Twin Parks NorthWest tower where the Bronx apartment fire took place is located in Fordham South. 
Breakdown of What Went Wrong
Mayor Eric Adams and New York City Fire Department Commissioner Dan Nigro confirmed that a space heater sparked the apartment fire. Safety doors had failed to close, allowing smoke to quickly travel up and throughout the apartment building.
After residents fled the unit where the blaze had been initiated, a door in the second-floor apartment should have automatically closed. Unfortunately, it did not. It was then that the smoke started traveling upwards, trapping residents on higher levels of the residence.
Having been built in 1972, the building didn't have any fire escapes or sprinkler systems in place.  It was only in 2004 that the city passed Local Law 26, a measure requiring residential buildings at least 100-feet tall to have commercial systems installed within the next 15 years. 
The deadline for these installations was in July of 2019. In 2020, the City Council revealed that out of the 1,232 residential buildings required to install new sprinklers, only 332 had complied. The remaining 900 New York residential buildings had not installed, or had not finished installing modern sprinkler systems.
Online records show that several residents had submitted complaints at Twin Oarks Northwest, including lack of heat in some apartments, to no avail. 
Black People are more likely to die in accidents, period, not just fires
The presence of fire escapes, sprinkler systems, and functioning safety doors could have made all the difference in the Bronx apartment fire. Neglected rental units with persistent maintenance issues are a reality for many Black communities across the country, not just New York. 
Early zoning laws, such as single-family zoning, indirectly create housing instability for Black and immigrant residents. Although the vernacular in zoning policy is no longer overtly racist, it is still exclusionary, siloing those who cannot afford to own a home. 
Commercial zoning has a similar effect, prioritizing development over affordable housing. In his book, Zoned Out, Urban Planning Professor Tom Angotti explores all the ways in which unconscious biases are at play in local zoning laws. Code words such as "underutilized" and "density" are often used to justify gentrification in the inner-city and limited affordable housing options in the suburbs. 
The daily application of outdated zoning laws leaves communities of color at a higher risk for all kinds of dangerous living situations, such as fire deaths and lead poisoning. 
Studies have shown that Black people are more likely than people of other races to die in accidents. Black Americans make up just 13% of the U.S. population, yet they represent 25% of individuals killed in residential fires, according to the New York State Department of Health. 
"Racism influences almost every way to die by accident in America, and it has for a long time," says Jessie Singer, author of There Are No Accidents. "I looked as far back as 1900, and Black people die by accident at a higher rate than white people, all accidents total. Accidents are supposed to be unpredictable, unpreventable events. If that were true, accidental deaths would be randomly distributed across the U.S., but it's not."
In her book Singer describes how Black people are more likely than white people to die in traffic accidents, in part because Black neighborhoods are less likely to have adequate warning signs and crosswalks. She maintains that accidental fires are just one of the many ways Black people are left vulnerable to infrastructure failures promoted by systemic racism. 
Black people are also at a higher risk of living near hazardous waste sites and experiencing power plant pollution. According to the Center for American Progress, they also endure higher rates of water contamination and lead poisoning. Black people are even more affected by climate change. Black neighborhoods experience more extreme surface heat than majority-white neighborhoods. 
National Recognition of Racism in Infrastructure
Last summer President Joe Biden announced his Bipartisan Infrastructure Framework, a plan to address the aftermath of "decades of disinvestment in America's infrastructure that have fallen most heavily on communities of color." He plans to allocate billions of dollars towards critical infrastructure programs that will help build roads, bridges, and power grids in communities of color across the country. 
Although it is alleviating to hear of the efforts being made by local and federal governments to rectify housing segregation across the country, the practical application of such measures often falls short. Addressing covert racism in American law is going to take more than large funding packages and eloquent verbiage. 
Putting money towards housing equality is a start. However, when we realize that these programs are not working, we must act quickly to get them back on track—or create new ones altogether. It's crucial that we include the opinions and suggestions of leaders within communities of color, to ensure the solutions being put in place are safe, effective, and ultimately moving us towards more equal cities.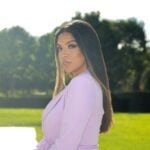 Vivian Tejada is a freelance real estate writer from Providence, RI. She writes SEO blogs for real estate, travel and hospitality companies. She's passionate about the future of work and helping Latin American freelancers achieve time, location, and financial freedom. When she's not writing you can find her at the gym, a family cookout, or at brunch with her girls. Follow her on Linkedin to learn more.