Update: Several occupants of the building are in an ongoing lawsuit against the owners of the building. Cardi B has pledged to cover funeral costs for all 17 victims. Victims with severe injuries from the fire have survived, though some require ongoing treatment.
The scene of the deadly fire that's being called by new Mayor Eric Adams "one of the worst fires we have witnessed here in modern times," was the Twin Parks North West building at 333 East 181st Street in the Fordham Heights neighborhood of the Bronx. The fire reportedly injured more than 60 people and killed 17, 8 of them children. It was reported that all 17 people died from smoke inhalation. Some 200 firefighters showed up to fight the 5-alarm blaze that is now burned into their memories, many describing the scene as "horrific" and "like a war zone". The fire was started by a malfunctioning space heater on the third floor, but an allegedly malfunctioning self-closing door is being blamed for the huge loss of life. Apparently, the door stayed open, facilitating entry for the billowing black smoke to flow in and spread throughout the building, overwhelming residents trying to escape. A fire alarm that went off routinely caused residents to delay their initial response, although it worked properly during the fire. An investigation into the building, with a history of many violations since its 1972 erection, is underway.
The Twin Parks Building
Back when the Twin Parks building opened, it was a celebrated event for creating a new idea in affordable housing integration. The 120-unit structure was just one of 12, totaling around 2,000 units in 12 locations, spread out from each other in a scattered-site plan. Different architecture firms were hired for each building and were told to focus on 0n community life for the residents. The North West building was designed by Prentice and Chan, Ohlhausen and was considered "the most thoughtfully designed and innovative" of the complex. It featured 20 different unique layouts, from studio apartments to 5-bedroom units in a duplex, and a park for kids to play in. However, just a year later the project was said to be hopeless and a failure due to its heavy population of gangs and violence that infiltrated the building from the start. Even after the city started a housing lottery, although it improved things slightly, the complex is no longer looked at as a hopeful model for neighborhood integration.
According to another article, the building has had several violations but had all been resolved, and nothing stated any extreme fire safety issues. But between 2014 and 2019 there were several violations over the self-closing doors, although all had been resolved. A mice infestation, a cockroach infestation, and three reports of lack of adequate heating just in 2021 – all had been issues, but according to city records, had been resolved. One incident in 2021, again with the self-closing doors, was reported as addressed as well. Because the building was built after 1968, when the city banned outside fire escapes in favor of stairwells, residents trying to use those stairwells as their only avenue of escape from the smoke and fire, became quickly overwhelmed. The fire started on the third floor, where a faulty space heater ignited an occupied bed. The family escaped, and in doing so, the doors to their apartment did not "self-close" as they are supposed to be designed to. In addition, one of the stairwell doors did not self-close, the Fire Department Commissioner reported. This is thought to be the cause of the rapid flow of deadly black smoke that filled the entire building in minutes, though the actual fire was contained to that apartment and part of the hallway. Amazingly, residents have been allowed to move back in, as long as they're not on the third floor if they so choose.
View this post on Instagram
The People – What We Know
We know so far that among the victims were a family of five Muslim immigrants who found a close-knit community in Twin Parks, originally from Gambia, a West African nation. The Dukurays lived on the 19th floor, Haji and his wife Haja, and their 3 children: son Mustapha, 13, and daughters Mariam, 10, and Fatoumata, 6. It is believed that the entire family perished in the fire while attempting to escape their 19th-floor apartment when they were overcome by smoke. Another self-closing door on the 15th floor leading to the stairwell also malfunctioned, turning the stairwell that was supposed to save them into a deathtrap, instead. Heartbroken relatives of the Dukurays say their home was a place of gathering and celebration during Muslim holidays and dinners, describing a close-knit family full of love and gratitude. Mustapha received top marks in school and the children were happy. Mr. Dukuray worked at a fried chicken restaurant and Mrs. Dukuray was a home health aide.
According to an ABC news article, here's the information on the victims who have been identified so far (we're unsure of the exact accuracy of name spellings and ages since different publications vary slightly):
Sera Janneh, a 27-year-old female
Seydou Toure, a 12-year-old male
Haouwa Mahamadou, a 5-year-old girl
Haji Dukuray, a 49-year-old male
Haja Dukuray, a 37-year-old female
Mustapha Dukuray, a 12-year-old male
Mariam Dukuray, an 11-year-old girl
Fatoumata Dukuray, a 5-year-old girl
Fatoumata Drammeh, a 50-year-old female
Foutmala Drammeh, a 21-year-old female
Muhammad Drammeh, a 12-year-old male
Nyumaaisha Drammeh, a 19-year-old female
Omar Jambang, a 6-year-old male
Fatoumata Tunkara, a 43-year-old female
And we know that 15 people (as of Monday) were still in the hospital in critical condition. If you would like to donate to help these families, there are several ways to get involved or you can contribute to the Go-Fund-Me that has now raised over one million dollars. Our hearts go out to the victims' families and loved ones.
(featured image courtesy of @fdny Instagram)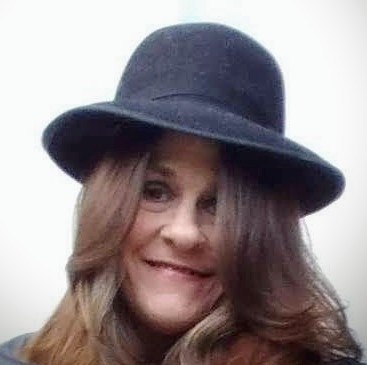 Rochelle Harris is a passionate writer originally from Phoenix, AZ. who credits her success to integrity and determination. She has a great sense of humor, loves music and her family, and writes fiction and poetry in her spare time. She is excited about the New York experience and lifestyle! Follow Rochelle on Twitter at @LinguisticAnRky or get in touch at [email protected]