There are emerging developments on the Gateway Program which is a project meant to make travel to cities between Washington D.C. and Boston easier and more efficient. For New York and New Jersey, the renovated system will be an addition to the already existing Northeast Corridor rail line between Newark and New York City. The project will set up a new structure that will introduce rail bridges in the New Jersey Meadowlands, tunnels under Bergen Hill, and the Hudson River. 
Currently, there is an already established two-rail line used by both Amtrak and the NJ Transit Rail Operations. Both of these structures are currently at their limit for traffic which caps at 24 trains per hour. The cities have been desperately expressing their need to expand further. The hope is that as soon as this addition is built, traffic will be able to double at 48 trains per hour. 
The plan has been in the making since 2011 after New Jersey's governor, Chris Christie, canceled the ARC (Access To the Region's Core) project. Because of Hurricane Sandy's impact in 2012, the North River tunnels were demolished due to extreme weather conditions. Repair was called to begin immediately. Finally, in July of 2017, a draft environmental impact statement for the Gateway was released and construction was ready to finally begin. As of May 2021, the plan was accepted and passed by the federal government.
While President Barack Obama was in office, his administration declared the Gateway as the most vital piece of infrastructure that needed to be built within the continental U.S at the time. In 2015, New York's governor, Andrew Cuomo, and Chris Christie had sent the Obama administration a letter agreeing to pay half of all funds that would need to be used to construct the Gateway. When President Donald Trump came into office his administration was hesitant to fund the project and instead put forward the idea to defund the FTA's New Starts program. They proposed that this would help to pay for the Gateway. In September 2017 the House of Representatives instead stepped up to the plate, allocating $900 million toward this massively crucial project. Following that, in December 2017, Chris Christie chipped in $1.9 billion. After much back and forth debates between political infrastructures and then a brief pause in construction, President Joe Biden resumed the Gateway Program. 
The Biden Administration allocated $12 million toward the project which had been carried out by Transportation Secretary Pete Buttigieg and Chuck Shumer, the Senate Majority Leader. As per the Infrastructure Investment and Jobs Act that was passed in November 2021, billions in funds will go toward this crucial project. Construction is estimated to take roughly eight years but is rapidly underway. Work will begin in 2023 and hopefully will proceed until completion. The scale and cost of this project are massive but will save both New York and New Jersey commuters time, energy, and money if everything goes according plan.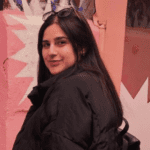 Carly is a freelance writer with interest in topics pertaining to lifestyle blogging, social justice, and anything to do with film/media. She graduated from the University of Wisconsin - Madison with a degree in English & Literary studies in hopes to write for a large music publication. When she is not writing, you can find her watching movies, cooking her famous Carbonara, and enjoying time outdoors.