Since the COVID-19 pandemic first hit New York City in early 2020, the city has seen a dramatic increase in harassment and violence against the Asian communities, particularly women and the elderly. The latest incident involves a man who separately attacked seven Asian women throughout Manhattan in a time span of two hours this past Sunday.
A String of Violent Attacks
The suspect injured the victims, who are between the ages of 19 and 59. The first attack took place in Midtown at 6:30 pm on Sunday. The suspect punched a 57-year-old Asian woman in the face, leaving her swollen and cutting her lip. The next victim was a 25-year-old woman who was also punched in the face in the area of Fifth Avenue and East 30th Street. The woman did not require medical attention. Five minutes later, he punched a 21-year-old woman in the face in the area of Park Avenue South and East 23rd Street.
He punched another young Asian woman near Irving Place and East 17th Street at 6:50 pm.  She had a laceration and swelling of the upper lip but did not require medical assistance. The next violent attack occurred 15 minutes later a few blocks away when he elbowed a 19-year-old girl in the face. At 7:25, he elbowed another young woman in the mouth.  She was treated for swelling and a bleeding lower lip.  The attacks ended at 8:37 pm near Broadway and East 8th Street when the man shoved a 20-year-old woman to the ground. She had minor injuries to her hands.
As reported by NYPD, the suspect, 28-year-old Steven Zajonc, was taken into custody on Wednesday outside of the a midtown Manhattan library, after two security guards recognized him from the surveillance video footage released by the police. Mr. Zajonc has not made any statements relating to the crimes committed.
An Increase in Asian Hate Crimes in NYC
This string of violent attacks is certainly not the first in recent months: A Thai model was badly beaten in the subway in November 2021. A Korean American creative producer was stabbed to death 40 times in her apartment in Chinatown last month. Sadly, the New York City woman who was hit in the head with a rock in a random attack in November died last week.
These incidents are part of an increase of hateful violence against Asian American women, although hate crimes against all Asians are on the rise in New York City. The NYPD reported that incidents targeting Asians are up by 361 percent in 2021 as compared to 2020. And since these types of crimes are grossly under-reported, that statistic is most likely much higher.
COVID-19 Backlash Increases Asian Attacks
After the term "China Virus" was used on a national news broadcast, anti-Asian attacks started occurring in New York City. Just hours later, two Asian Americans were assaulted in separate incidents. Prior to those attacks, there was not a single reported hate crime against Asian Americans that year. The problem is a serious one—New York City has seen more hate crimes against Asians than any other U.S. city.
The rise in attacks is in part attributed to the COVID-19 pandemic starting in China. James Mulvaney, professor at John Jay College of Criminal Justice and former deputy commissioner of New York State's Division of Human Rights says that terms such as "China Virus" and "Wuhan Flu" have fueled the fire: "…It's a short step from hate speech to hate crime, from targeting someone verbally to all of a sudden targeting them physically." The stigma surrounding COVID-19 and its origins have translated to harassment and violence directed not only at Chinese Americans but at all Asians.
What Is Being Done to Combat Asian American Violence in NYC
In response to the troubling increase in violence against Asian Americans, the NYPD created the Asian Hate Crime Task Force in August 2020 to investigate these incidents. The NYC Commission of Human Rights, the Mayor's Office for the Prevention of Hate Crimes, the Mayor's Community Affairs Unit (CAU), and the Mayor's Office of Immigrant Affairs are working in conjunction to educate New Yorkers about their rights and protections.
If you have faced harassment, discrimination, or violence in any public setting, you can fill out the NYC Commission on Human Right's online form or call 212.416.0197.  Those who are a victim of or have witnessed a hate crime should call 911 immediately.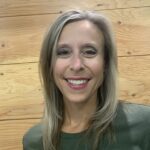 Lara Popeck has been writing for over 10 years, with a focus on business and real estate-related articles. She has a degree in Economics from Bryn Mawr College and an MBA from Montclair State University.