JFK International Airport in New York City is a concrete veining of pale terminals surrounded by a vast network of roadways. Every day, about 160,000 travelers pass through it on their way to some final destination, with airplanes constantly taking off and landing on the tarmac strips.
With all of this going on, it's hard to imagine that the nearly 5,000 acres the airport sits on today were once inhabited by saltwater marshlands. It's perhaps more difficult to conceive that these marshlands almost became Idlewild Golf Course before the airport's construction began in 1942.
A Brief History of Idlewild Airport
In 1941, LaGuardia Airport in East Elmhurst, Queens was little more than a small airfield with a 5,000-foot runway and several smaller airstrips. As World War II raged on, it became clear to U.S. government officials and New York City Mayor Fiorello La Guardia, after whom the airport in Queens was named, that its main landing strip wasn't conducive to large bombers and other military aircraft coming into service at the time. They determined that New York City needed a larger airfield where all kinds of airplanes, including jumbo jets, could land safely.
While scouting for land to accommodate the new airport, Mayor La Guardia settled on 1,000 acres near Idlewild Park in Jamaica Bay. Originally, the fields where JFK now stands were seen as an ideal site for a golf course due to its proximity to the bay and the lack of real estate development in the vicinity. But plans for the golf course were nixed when the undeveloped land proved worthy of accommodating massive terminals and cargo structures that would later serve as an entry point for millions of passengers.
Idlewild Airport Before it Became JFK International
Mayor LaGuardia acquired the marshlands abutting Idlewild Park soon after declaring to the press that the federal government was anxious to break ground on a third airport in NYC. (Before LaGuardia Airport was completed in 1939, the first airfield in the city to host commercial planes was Floyd Bennett Field in Brooklyn's Marine Park neighborhood. The airfield, which was built between 1928 and 1930, now serves as an air station for the U.S. Navy.)
To create the new site, workers bulldozed many acres of marshland facing Broad Channel Island in Jamaica Bay. After six years of construction, Idlewild Airport opened on July 1st, 1948, with six runways measuring between 8,000 and 10,000 feet long by 200 feet wide.
By 1954, Idlewild Airport had the highest volume of international flights of any airport globally and welcomed a staggering number of international travelers, surpassing Heathrow Airport in London.
Idlewild Airport in Action
At the time of its completion, Idlewild Airport was larger than LaGuardia and Newark Airports combined. Although the plan was to turn it over to the U.S. Armed Forces, twelve major airlines signed onto the project midway through construction and leased several subdivided plots to accommodate their respective terminals.
Idlewild Airport set a precedent by allowing these airlines to build their own terminals, which resulted in some of the most architecturally fascinating structures of the time, including the Trans World Airlines (TWA) terminal by Finnish-American architect Eero Saarinen.
Some people felt that TWA's futuristic, mid-century terminal was a nod to space travel, with its wing-shaped roof and glass façade that could easily pass for a spaceship. But Saarinen's unique design is a hallmark of mid-century modern architecture that can be seen in other structures across the country, including his wing-like work at Dulles International Airport near Washington D.C.
In 1994, TWA's terminal achieved landmark status by the New York City Preservation Commission and joined the National Register of Historic Places in 2005.
How Idlewild Airport Became JFK International Airport
If there was ever an airport that suffered from an identity crisis of biblical proportions, it was Idlewild Airport when it first debuted in 1948.
Back then, the project had undergone several name changes before its completion, including Major General Alexander E. Anderson Airport and New York International Airport, Anderson Field (in honor of the late Queens resident who was also a war hero).
Eventually, it was named New York International Airport, but the public called it Idlewild. It also didn't help that its two sister airports, LaGuardia and Newark (in New Jersey), were already widely known by their designations.
To settle this problem once and for all, the Port of New York Authority signed a 50-year lease in 1947 to operate and develop Idlewild Airport. (The company would also change its name to the Port Authority of New York in 1972.) The deal granted the company, which was to invest $200 million in capital improvements, the right to rename the airport to something more distinctive.
The Port Authority eventually settled on the name "New York International Airport at Idlewild." However, the name was ill-fated the moment the Civil Aeronautics Board (CAB), which was the agency in charge of regulating scheduled commercial airline operations in the U.S., pointed out that "New York Airport" posed a problem for air traffic controllers due to how similar it sounded compared to "Newark Airport."
Despite the board's objections, New York International Airport at Idlewild carried on for 15 years, with most people referring to it casually as Idlewild. Then, in 1963, six days after President John F. Kennedy's assassination, the City Council of New York voted unanimously to change the informal "Idlewild Airport" to JFK International Airport (with approval from the Kennedy family).
The Former Idlewild Airport Today
Today, JFK is still one of the busiest airports in the world, serving approximately 60 million passengers over recent years. It employs about 35,000 people, contributing $30 billion in wages and salaries. JFK is also home to 125 domestic and international carriers, including American Airlines, Lufthansa, and JetBlue, whose Terminal 5 is adjacent to the revived TWA terminal, now a retro-themed hotel with a rooftop pool.
Although the name "Idlewild Airport" is no longer in use, it's proof of New York City's ever-changing spirit and its unique ability to reinvent itself with the times.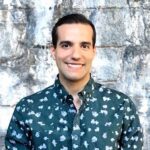 Ivan Suazo is a copywriter and SEO blogger with over ten years of experience in the real estate industry. He's also the founder of a wellness blog, QWERTYdelight.com, and writes sleep stories for the Slumber App.