According to the latest National Association of Realtors Pending Home Sale Index, pending home sales declined 4.1% in February from the previous month and fell 5.4% compared to February of 2021. The NAR's data finds that February was the fourth straight month to experience a decrease in pending home sales.
Despite high demand and the competitive nature of the market, a lack of adequate supply continues to constrict the amount of sold homes. In February 2022, there were around 870,000 housing units for sale, a 15.5% decline from the same time last year. 
"Pending transactions diminished in February mainly due to the low number of homes for sale," said Lawrence Yun, NAR's chief economist. "Buyer demand is still intense, but it's as simple as 'one cannot buy what is not for sale.'"
Yun mentioned that the market is in for other challenges, as rising mortgage rates and prices put a strain on buyers. American individuals and families who want to purchase a home will have to spend significantly more on a mortgage than they did even a year ago. 
As of February 2022, rising mortgage rates and rapidly increasing home prices caused a 28% year-over-year increase in mortgage payments. In simple terms, a mortgage that cost $1,000 a month in February 2021 would now average around $1,280 a month. 
"The surge in home prices combined with rising mortgage rates can easily translate to another $200 to $300 in mortgage payments per month, which is a major strain for many families already on tight budgets," Yun pointed out.
Yun predicted that mortgage rates will rise to around 4.5% to 5% for the rest of 2022, contributing to a 7% reduction in home sales in 2022 compared to 2021. Home prices continue to appreciate at high levels, but even with a supply shortage, the market may soon reach a tipping point where not enough buyers are able to afford a home at current levels. Sellers won't be able to continually increase their asking prices in the same way they were able to over the last year and a half. 
"It is still an extremely competitive market, but fast-changing conditions regarding affordability are ahead," he said. "Consequently, home sellers cannot simply bump up prices in the upcoming months, but need to assess the changing market conditions to attract buyers."
According to Yun, "Home prices themselves are still on solid ground," he added. "They may rise around 5% by year's end and we should see much softer gains in the second half of the year."
Regional Snapshot
Every region experienced an annual drop in pending home sales, while the Northeast was the only region to have a monthly increase from January. Month-over-month, pending home sales in the Northeast rose 1.9% in February, but dropped 9.2% from a year ago. In the Midwest, the monthly decrease was 6.0%, and 5.2% from February 2021.
Pending home sales in the South declined 4.4% for the month and 4.3% from February 2021. In the West, there was a 5.4% drop in February, and a 5.3% decrease from the prior year.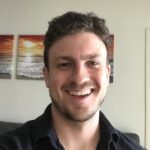 Tyler graduated from Virginia Commonwealth University in 2017 with a Bachelor's degree in Urban and Regional Studies. Currently based in Los Angeles, he works as a freelance content writer and copywriter for companies in real estate, property management, and similar industries. Tyler's main professional passion is writing about critical issues affecting big and small cities alike, including housing affordability, homelessness, inequality, and transportation. When he isn't working, he usually plans his next road trip or explores new neighborhoods and hiking trails.