Fintech and proptech startups raised a collective $163.5 billion in 2021. In 2022, they're leading the way in the number of global layoffs—make it make sense. 
Fintech startups were one of the most financially backed industries of 2021, securing 21% of all venture capital dollars worldwide. Across 4,969 deals, fintech startups received a generous $131.5 billion in financing. Yet, in 2022, they're accounting for the third largest number of layoffs globally. Proptech companies raised a record-breaking $32 billion in 2021 but are laying off employees in droves in 2022.
Auspicious startups that were well on their way to billion-dollar valuations and international expansions are now backtracking on hiring promises. An alarming amount of layoffs, hiring freezes, and rescinded offers have spread the tech industry in the last few months. 
Analysts are comparing the phenomena to the dot-com bubble of the late '90s, where Nasdaq lost two-thirds of its value in just three years between November 1999 and May of 2002. Notable dips in economic activity and talks of a possible recession further exacerbate founder and investor anxieties. 
With venture capital funding down 20% across all industries, founders are cutting costs in case their investors start to get cold feet. 
U.S. Jobs Are Abundant, Unless You Work In Tech 
Fintech has been especially plagued by a lack of investment. The total dollar volume raised by private fintech companies is down 31%, having only reached $27.5 billion so far in 2022. Given that we're already two quarters into the year, it's not likely this year's numbers will be able to compare to last year's.
Proptech startups, on the other hand, have managed to secure $13.1 billion investment dollars in just the first half of 2022—marking a 5.65% year-over-year increase. Despite these funding wins, several proptech companies have decided to follow the herd and lay off large portions of their workforce. 
As the U.S. economy continues to struggle with the highest inflation since the 80s, investors are strategically shying away from risky investments such as early-stage VC funding and placing their bets on more stable assets. However, newbie startups aren't the only ones feeling the effects. Established tech companies such as Netflix, Salesforce, and Meta have announced hiring freezes and layoffs, as well. 
The economy doesn't look great. That's no secret. But it's not exactly tanking. Following the Great Resignation, American employees have managed to shift the balance of power back to themselves. Job seekers are experiencing a considerable amount of bargaining power in the quest for new employment. 
In fact, job opportunities outside the tech industry are growing at a healthy pace. According to the Bureau of Labor Statistics, U.S. employers added 428,000 jobs in April alone, marking the 12th straight month of job growth above 400,000. Average hourly wages are also growing (although not at the pace of inflation).
The Economy Doesn't  Make A Lot of Sense Right Now
More than uncertain, the economy is slightly contradictory. Events that are supposed to be occurring in tandem, aren't, which makes it that much harder to predict an outcome and answer the golden question–are we headed into a recession?
In periods of inflation wages are supposed to grow. This is because the cost of living rises as our purchasing power declines. However, when adjusted for inflation, weekly earnings growth has actually been falling, even as the job market continues to grow. Growth in the labor market is supposed to indicate economic growth, yet the economy is shrinking.
The numbers are at odds. 
The national unemployment rate is currently 3.6 percent. It's one of the lowest unemployment rates we've seen since the end of World War II. In June of 2020 when the pandemic was at its peak, the unemployment rate shot up to 11 percent. That's an impressive turnaround in just 2 years. 
But, despite this healthy growth in job opportunities, economic growth has been lagging. The Atlanta Fed's unofficial GDPNow forecast suggests that GDP is contracting by 1 percentage point annually. Two consecutive quarters of negative growth usually indicate a recession, although not always. 
So if there's no certainty of a recession on the horizon and jobs are growing in various industries, why is the tech industry witnessing a massive wave of layoffs?
Are Layoffs and Hiring Freezes Necessary?
Financial uncertainty is hardly a deterrence for tech investment. After all, tech investors need a high-risk tolerance, given that startups can take years to finally turn a profit. When the economy is actively expanding, some investors will even forgo profitability for long-term growth. 
However, the investing landscape starts to shift when borrowing becomes more expensive, as it is now. High inflation and high-interest rates aren't supportive of startup founders in need of funding, leading them to cut back on their most costly expenditures—salaries. 
High-interest rates are particularly unfavorable for proptech startups who work with homebuyers, a demographic heavily impacted by mortgage rates. Many prospective homeowners are waiting for the average 5.70% interest rate on a 30-year fixed mortgage to drop, causing a number of proptech employees to sit idle. 
In 2021, not a single fintech employee was laid off, and in just the first half of this year, a total of 4,189 fintech employees were let go. When looking at the U.S. tech sector as a whole, that number jumps to a shocking 32,000 tech layoffs. 
Tech companies cite lingering effects of the pandemic and overhiring during periods of growth as two of the main reasons for widespread layoffs. Even the most promising tech companies have made significant cuts. Many of these companies began announcing layoffs at the start of the Spring, after less than satisfactory Q1 reports rolled in for some of the companies mentioned below.
Loft
Having achieved a valuation of $2.9 billion in April of 2021, Sao-Paolo-based proptech startup Loft had high hopes for the near future. That same year the company acquired Mexico City-based startup, TrueHome, marking the start of its international expansion. 
According to TechCrunch, $700 million of its impressive $2.9 billion valuation had been acquired in just a matter of weeks. At the time, the company had also claimed it was "the real estate e-commerce platform with the highest revenue in emerging markets outside China."
On July 5th, Loft announced it had laid off 380 employees, citing "a reorganization of its operation." In April of this year, Loft had already cut 159 jobs, bringing the total number of layoffs in 2022 to 540. The company currently has about 3,200 employees. 
HomeLight
Real estate referral company, Homelight, laid off 19% of its workforce in mid-June. This came as a surprise to some, given that the proptech startup had successfully secured $60 million in its most recent round of funding. 
In an interview with TechCrunch the company's founder and CEO, Drew Uher, stated that "This fundraise and acquisition allow us to play both offense and defense — expanding our business while also positioning the company to weather uncertainty this year and into next year."
Compass
Residential brokerage company, Compass, recently laid off 450 employees representing 10% of its workforce. Having debuted on the stock market at $20 a share in April of last year, Compass is now down 80%, trading at less than $5 a share. In addition to the layoffs, Compass plans to pause its expansion plans to acquire other companies and combine some of its offices. 
Robinhood
Popular trading app Robinhood laid off about 9% of its full-time workforce in late April. CEO Vlad Tenev disclosed in a company blog post that after a period of hyper growth, the company was forced to cut down duplicate roles in order to "improve efficiency, increase our velocity, and ensure that we are responsive to the changing needs of our customers." Although the total number of layoffs was not mentioned in the article, Techcrunch reports the layoffs affected about 340 Robinhood employees.
Knock
Back in March, Knock laid off 46% of its staff, about 120 employees in total. That same month the company had plans to go public at a $2 billion valuation. However, the company instead only managed to raise $70 million in equity and $150 million in debt via private funding. The proptech startup helps homeowners make an offer on a new house before selling their old one. 
Understanding How Tech Companies Work
In their public announcements, CEOs and founders frequently reference the need to "remain lean" and "improve operational efficiency." While they can't come out and explicitly say that tech salaries are an expense they simply can't afford at the moment, that's what's happening. 
Worker wages are large expenditures for any company—but especially tech companies—who are known to offer new employees alluring, six-figure salaries. In the wake of a massive (perhaps miscalculated) amount of growth, tech companies are now struggling to fulfill their promise to rookie employees. 
With the prospects of new investor dollars looking weak and talks of a recession on the rise, founders can't risk not having enough cash to stay afloat, should the economy tank.  
At the end of the day, startups dance to the beat of the drum of their investors. Founders need to be able to show that they can weather periods of economic distress to secure the trust of existing and future investors. Many startups, if not most, aspire to go public, further extending their financial responsibility to shareholders. 
The Desire To Go Public
Going public provides startups two key advantages: increased capital and a higher market value. When a company goes public, they're granted liquidity to invest in the company's growth. Increased liquidity and transparency strengthens trust among investors, resulting in more frequent investments and ultimately, increasing the company's overall market value. 
Now that Nasdaq Composite is down 22.4% for the second quarter, and has lost 30% of its total value since January, the likelihood of going public is well out of reach for new startups this year. 
"Many technology startups that saw tremendous growth in 2020, particularly in the real estate, financial and delivery sectors, are beginning to see a slowdown in users," says Andrew Challenger, senior vice president at Challenger, Gray & Christmas. 
Challenger's statement to Yahoo Finance aligns with what tech leaders have been saying in their company announcements—they simply grew too fast. 
The Effect On Wall Street
Talks of hiring freezes and layoffs have even reached Wall Street, as desires for IPOs and other corporate investments die down. The NY Post reports that in early July, JP Morgan's investment banking fees had slumped to 54% in the second quarter, and that Morgan Stanley's equity underwriting fees were off an alarming 86%. 
In June, JP Morgan began laying off hundreds of bankers in the mortgage division. There's concern that bankers focused on special purpose acquisition companies—a new vehicle for taking companies public, popular among early-stage startups—will be next. 
SPACs, also known as "blank check companies," allow for startups to bypass the traditional public offering process. Having accounted for half of all U.S. initial public offerings last year, SPACs quickly became a viable alternative for early-stage startups to access capital without having to face the many regulatory hurdles associated with traditional IPOs. 
To meet demand, big banks such as JPMorgan, Morgan Stanley, and Goldman Sachs offered existing and new employees lofty bonuses, making 2021 an exceptional year for the investment banker. Now that SPAC deals are drying up, bonuses are much less likely this time around. 
The Financial Logic Behind Cutting Jobs As A Tech Startup
Latch, a proptech company that raised $152 million in private capital before its debut on the stock market as a SPAC in 2021, has already conducted multiple rounds of layoffs this year. The company recently announced it has reduced 28% of its workforce, amounting to 130 employees. 
Having decreased a stark 80% in value since its June 2021 debut, from $11 to just $2 per share, Latch had to quickly cut costs in order to regain investor confidence and achieve a leaner state. 
Severance payments and operational restructuring is expected to cost the company between $4 and $6 million in cash. However, once the workforce reduction is complete, Latch anticipates it will achieve an annual run rate cost savings of $40 million across multiple departments. Financially, it's not hard to see why cutting salaries is the best option for startups.
A Call For Hiring Transparency In Tech
When it's all said and done, startups respond first and foremost to their investors. And when veteran venture capital firms such as Sequoia urge you to cut costs or face a "death spiral" amid economic turbulence—you fall in line. 
In times of inflation, high-interest rates, and stock market lows, investors want to see founders take initiative. Right now, a startup's success has less to do with how innovative or popular the company is among customers—and more to do with how investors feel about what startups are doing with the money they've already been given. To be able to grow in the future, startups feel the need to lay low now.
Still, it's hard to justify massive and rapid layoffs such as the ones at Coinbase, who laid off 1,100 employees in June, alone. CEO Brian Armstrong cited the possibility of entering a "crypto winter" and the mistake of having "over-hired" as the reason for the cutbacks. 
Most startup founders and CEOs say they now understand that they grew too fast and, unfortunately have to conduct layoffs to achieve sustainability. They're all saying the same thing in different words. 
It's unlikely they had no idea whatsoever that widespread tech layoffs were a possibility, if not a probability. If this is the reality of the tech job market, then perhaps startup leaders should be more forthcoming about the longevity of life-changing, six-figure salaries they're offering new employees.
Tech salaries are enough to change an employee's life, motivating them to relocate and make life decisions based on the assumption that they are going to stay for at least a few years. 
In an unpredictable environment such as startups and an uncertain economy like now, tech companies could be more transparent in the hiring process, or at least not bite off more than they can chew.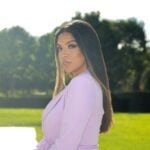 Vivian Tejada is a freelance real estate writer from Providence, RI. She writes SEO blogs for real estate, travel and hospitality companies. She's passionate about the future of work and helping Latin American freelancers achieve time, location, and financial freedom. When she's not writing you can find her at the gym, a family cookout, or at brunch with her girls. Follow her on Linkedin to learn more.