Sunnyside Basics
Welcome to Sunnyside, the quiet Queens neighborhood that residents love. When people think of Sunnyside, they think of a suburban area that's great for families. This portrayal is pretty accurate, but the area has a little something for everyone to enjoy and is slowly becoming more popular with young professionals seeking an escape from the hustle and bustle of the work day. Surrounded by Long Island City, Astoria, and Woodside, this neighborhood is a little slice of heaven.
The History of Sunnyside
Sunnyside spent most of its colonial life as a small hamlet. Several farms existed there in the 1700's and 1800's, though much of the area was marshland. In 1870, the hamlet was incorporated into Long Island City, which became part of the borough of Queens in 1898. The city developed the area into a residential community with direct access to Queens Boulevard/Queensboro Bridge.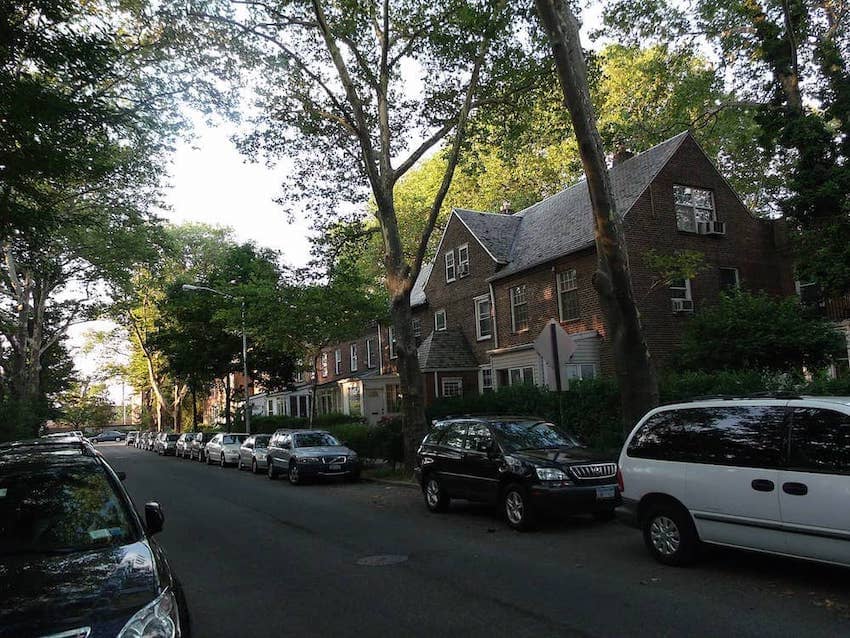 In 1924, the first ever planned community, or "garden city," in the United States was formed in Sunnyside. The Sunnyside Gardens Historic District was based on English districts that acted as satellite communities of a centralized area. Separated by gardens, these homes were larger and more luxurious than other homes in the area. It received landmark status in 2007.
Where to Shop in Sunnyside
Though Sunnyside isn't exactly known as a shopping district, there are still plenty of places worth checking out. Some of our favorites include:
Flowers by Giorgie
This flower shop is very popular in the neighborhood and creates gorgeous arrangements for any occasion. They even sell stunning vases that go with their seasonal flower selection.
Red Wing Sunnyside
A popular place to buy work boots, Red Wing is a nationally recognized brand with a location in Sunnyside. 
Portrait
Comfy, classy, and reasonably priced, this indie clothing store is a rare find. These clothes will make you the envy of your friends, as you're constantly asked, "Where did you get that?"
View this post on Instagram
Sunnyside Landmarks
Sunnyside is full of historic buildings and districts. Some of the most fascinating include:
Sunnyside Gardens Historic District
A sweet, idyllic community, Sunnyside Gardens Historic District was one of the first planned communities in the United States. It joined the National Register of Historic Places in 1986 and achieved landmark status in 2007.
Sunnyside Gardens Park House
Part of the historic district, but landmarked separately, the Sunnyside Gardens Park House was built to house the keeper of the parks and gardens in the planned district. It has recently been renovated and restored.
Calvary Monument
Honoring Union soldiers who died in the Civil War, this monument was erected in 1866. It was placed in Calvary Cemetery, The first major New York cemetery outside of Manhattan. Standing tall at 50 feet, it is truly a marvelous sight.
Where to Eat in Sunnyside
Sunnyside is a diverse community, and the wide variety of restaurants there celebrate that diversity. You can find almost any cuisine you could want here, and some local favorites include:
Sotto le Stelle ($$)
This Neapolitan restaurant has some of the best pizza and pasta in Queens. To make things better, they have a large patio and gelato that hit the spot on hot summer days. Try their octopus carpaccio or their pasta of the day!
View this post on Instagram
Romanian Garden ($$)
A gorgeous restaurant with a large menu, this is the favorite place for a fancy evening. Some of their best dishes include grilled filet of salmon, breaded pork tenderloin, and roasted lamb leg. If you have a guest you want to impress, bring them here.
Souk El Shater ($)
A Middle Eastern Restaurant right off of Queens Boulevard, Souk El Shater has a large menu of delectable bites. Favorites like shawarma, falafel, and kebabs are in abundance here. The food is great, and the prices are even better.
Getting Drinks in Sunnyside
Though Sunnyside isn't a party neighborhood, there are plenty of bars here that cater to the community. Cute and affordable, these establishments have some great drinks that everyone can enjoy. Some local favorites include:
Maggie Mae's Bar
A bar and event space that is very popular with locals, Maggie Mae's is eccentric and has a wide variety of drinks and food. They hold special events for fun holidays and even have special happy hours depending on the week.
Sanger Hall
This cocktail bar has a huge menu of drinks and food including burger combos and brunch options. They have a ton of special events too, including comedy, live music, and drinks and draws. This is truly a great place to go for a fun night out.
View this post on Instagram
Alewife Brewing
One of the best taprooms in Queens, Alewife Brewing has a huge selection of beer that will blow your mind. Eccentric and psychedelic, this taphouse strives to be totally unique in the brewing community and provides guests with an experience they'll never forget.
Cafes in Sunnyside
Where there are bars and restaurants, there are also cafes, and Sunnyside has a good amount of them. Cute and refreshing, these places are perfect for those seeking a quick pick-me-up. Some of the best cafes include:
Brookside Market
Known for its breakfast sandwiches and delicious coffee, Brookside Market is a cute place that's very welcoming. Anyone can sit and rest here awhile in their spacious backyard, which is also available for private events.
Aubergine Cafe
A combination cafe, restaurant, and bar, Aubergine Cafe has been serving the community since 2003. This establishment is very popular, not just for its menu, but for its eclectic events like bingo, drag shows, and live jazz in the evenings.
Full Moon Cafe
A cute spot with tones of tea, coffee, and matcha, Full Moon Cafe is a simple place with a great selection. They have delicious food that's perfect for breakfast, snacks, and dessert. Try their tiramisu!
Where to Live in Sunnyside
This residential neighborhood has a ton of apartment complexes, row houses, and single-family homes. These places are more affordable than the rest of the city and are usually more spacious as well. Some of the best places to live in Sunnyside include:
43-30 46th Street
Built in 1930, this six-story tower has some old time, Americana charms. This is a condo with rental units available. Homes here have enormous  rooms with hardwood flooring, arched doorways, and gorgeous crown molding. These homes are perfect for families or young professionals.
47-37 45th Street
Built in 1964, this building is mostly a co-op, so no two apartments are exactly alike. That said there are some similarities that can be found. For example, most homes are pretty open concept and have large, deep soaking tubs in primary bathrooms.
41-41 41st Street
Built in 1936, this complex is made up of mostly rental units. Homes here are usually open concept, with living rooms leading straight into the kitchen. Large windows flood these homes with natural light, and crown molding keeps them looking classy.
45-35 42nd Street
A cute building with spacious one-bedroom homes, this complex is perfect for young professionals who are just starting out in the city. Homes here are open concept, with kitchens co-existing with living rooms in the same large space.
43-42 45th Street
A gorgeous red brick building, this complex has a ton of homes that are large, bright, and welcoming. Residents can look forward to more modern features like stainless steel kitchen appliances. They also come with hardwood floors and ample storage spaces.
The Sunnyside Bliss
A red brick complex built in 1931, this complex has recently seen a major renovation. Every kitchen is brand new and features stainless steel appliances. That said, homes here still have pre-war details like high ceilings and hardwood flooring to keep things classic.
Sunnyside Towers
Located in the Sunnyside Gardens Historic District, Sunnyside Towers is a beautiful complex built in 1961. With an adorable courtyard in the back of the complex, residents have a great place to sit and relax after a hard day of work. Being a co-op, every unit of this complex is unique due to owner renovation and combinations.
42-05 48th Avenue
A stunning building with spacious homes, this complex is an example of old world luxury. Most units come with extra rooms to be used as offices or libraries, and bathrooms are large and gorgeous. To live here is to experience true comfort. 
Queens 40th Owners
This complex welcomes its residents home with a large, art deco gate that leads to an elegant courtyard. Homes here are spacious and filled with natural light thanks to the large windows. While many homes have been renovated by owners, original crown moldings and hardwood floors can still be found.
45-14 43rd Street
A beautiful red brick building that's bathed in sunlight, this complex is truly a marvel. Homes here have large rooms that flow very well. Kitchens come with modern, stainless steel appliances, and most homes have a deep soaking tub in the primary bathroom.
Best Parks in Sunnyside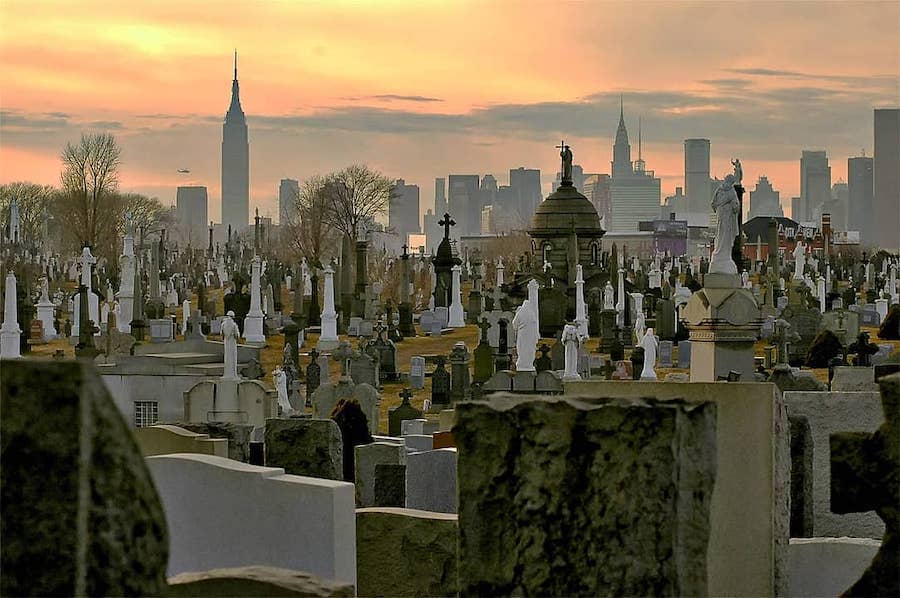 Sunnyside has a decent amount of green space, including the very large Calvary Cemetery. Not all green spaces house the dead, though. In fact, many residents enjoy parks around the neighborhood like:
Sunnyside Gardens Park
This community garden is "members only," which means it is reserved for the residents of Sunnyside Gardens Historic District. That said, the park opens itself up to the public for holidays like Memorial Day. The area has a bike path, tennis courts, playgrounds, and much more.
Thomas P. Noonan Jr. Playground
Since 1936 this small park has been named for a war hero who fought in WWII and in Vietnam. The park includes playgrounds, handball courts, and sprinkler features for those hot summer days.
Traveling in Sunnyside
Traveling in the neighborhood of Sunnyside can be challenging due to a relative lack of subway stops. However, there are still plenty of options for those who need to get around, including:
Trains – The 7 train has three stops in Sunnyside. These stops are 40th Street, Bliss Street, and 52nd Street.
Buses – Buses are much more abundant in this neighborhood, and are fairly easy to navigate. Bus lines in this neighborhood include the B24, Q32, Q39, Q60, Q67, and Q104. These buses traverse the entirety of the neighborhood.
Rental Bikes – Citi Bike does not have docking stations in Sunnyside, but biking is still popular in this area, especially as younger crowds move in. Note that there are no bike lanes in Sunnyside, so ride with caution and awareness.
Ride Shares and Walking – By far, the most popular mode of transportation is ride shares and personal vehicles. The easy access to Queens Boulevard provides a fast way to get to other parts of Queens and Manhattan. The neighborhood is also fairly walkable.
---
Sunnyside is a quiet, diverse neighborhood with a lot to offer families and young professionals. While it's not as busy as other parts of the city, there's great food, large homes, and reasonable prices. This place is just waiting for you to visit or call it home.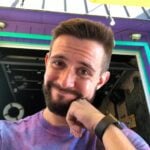 Russell is a writer and comic based in New York City. His plays have been featured at Penn State's Cultural Conversation's Festival, The NYC Thespis Festival, and Imaginarium's Inaugural Theater Festival. Follow him on TikTok and Instagram @pooleparty528