New York City has a major housing affordability crisis. With skyrocketing rents and an increasingly out-of-reach cost of living, more New Yorkers are struggling to make their rent payments. While NYC has always been among America's most expensive cities, data from the last few months proves that the affordable housing crisis has worsened exponentially since the beginning of the Covid pandemic. 
A new study that tracked rent increases for 30 major world cities concluded that The Big Apple was tied with Singapore for the highest rent appreciation during the first half of 2022. Unfortunately, this isn't a gold medal that NYC wants to win — according to the study, tenants in NYC had to pay 8.5% more in rent in July than they did at the beginning of the year. 
Other reports concluded that annual rent increases in America's biggest city were even more severe. A Douglas Elliman Study found that rents in Manhattan increased 25% between May 2021 and May 2022. During the same time period, rents in Brooklyn and Queens increased by almost 20%. 
Even public housing is getting more expensive. In June, the Rent Guidelines Board narrowly passed a measure that approved rent increases of 3.25% on one-year leases and 5% on two-year leases. Despite substantial criticism, board members who voted in favor of the measure said their hands were tied. Since property values have increased so much over the last couple of years, they claimed that not voting in favor of the rent increase would make it impossible for small landlords to keep up with rising business costs. 
Considering recent rent hikes, it's no mystery why many New Yorkers are fed up. The anger and anxiety that low to moderate-income residents feel is evident in the pushback against proposed development throughout the city. There have been concerns over gentrification, displacement, and a lack of affordable housing supply for decades, but the apprehension regarding new development may only grow stronger in the wake of the latest citywide rent increases. 
As a result of the pushback, developers have to provide an increasing amount of affordable housing and community amenities to get their projects approved. A pair of recently proposed projects highlight this trend. 
The Queens Borough President Signals Opposition to $2 Billion Astoria Project
Queens Borough President Donovan Richards, a former ally of developers and the real estate industry, recently released a statement signaling his opposition to a $2 billion Innovation QNS megaproject in Astoria. "Blindly building more market-rate housing will not fix…long-standing, systemic issues" affecting his constituents. 
While he praised certain aspects of the development, such as 100,000 square feet of community and recreational space and 711 affordable units, he was unhappy with the height of the buildings and the 2,100 market-rate units. The project also would include 200,000 square feet of retail and 250,000 square feet of office space. 
At 25% affordable, the proposed development meets the bare minimum of the city's mandatory inclusionary zoning requirement. However, Richards wants the proposal to include 50% permanently affordable units. Among other changes, he wants the developers to make local infrastructure and transit improvements and reduce the project's height. To protect local, small businesses, he urges the developer to provide subsidized rents to nonprofits and locally-owned firms while keeping half of the retail spaces smaller than 5,000 square feet. He has also requested relocation of the tenants and report progress to him, and local Council member Julie Won, who is also outspoken on the matter.
As a former community board member, we would debate what deep affordability means with developers and community needs which we didn't see come to fruition. Western Queens is the 2nd most developed in the entire city. 90% of the units built in my district were market rate. (1/4) https://t.co/JHMb24IEo9

— Julie Won ✨ (@juliej_won) August 2, 2022
Proposed Development in East New York Amended After Community Opposition
In 2015, Bill de Blasio passed a rezoning that would allow more high-density development in neighborhoods like East New York, Brooklyn, one of the poorest areas of the city. Since then, neighborhood opposition has kept new development to a minimum, but that didn't keep a developer from proposing that they construct a pair of new apartment buildings in place of an existing, decaying two-story public housing project. 
The proposed development in Arlington Village experienced immediate pushback over gentrification and displacement concerns. To accommodate the community's concerns, the developer planned on demolishing only one of two sections of the current public housing project, with plans for a second tower put on hold in the meantime. The developer will offer existing residents of the old apartment building housing in the remaining half of the complex with the same rents. 
"We are excited to work with the tenants and the community to get this project moving so that we can build something that helps tackle the housing shortage and gives the community the amenities that they want and deserve," spokesperson Rich Bamberger said in an official statement.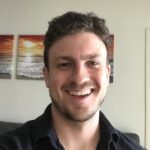 Tyler graduated from Virginia Commonwealth University in 2017 with a Bachelor's degree in Urban and Regional Studies. Currently based in Los Angeles, he works as a freelance content writer and copywriter for companies in real estate, property management, and similar industries. Tyler's main professional passion is writing about critical issues affecting big and small cities alike, including housing affordability, homelessness, inequality, and transportation. When he isn't working, he usually plans his next road trip or explores new neighborhoods and hiking trails.