While Chicago is known for its delicious deep-dish and Detroit for its square-cut, brick cheese-slathered slices, NYC is home to both the endemic New York-style pizza as well as outposts representing nearly every pizza-making technique that can be found around the globe. Arguably no borough of the city takes its pizza more seriously than Brooklyn, the birthplace of the Brooklyn-style pizza (a close cousin of the traditional New York slice). For the ease of navigating Brooklyn's near-infinite pizzerias, dive into a list of some of CitySignal's favorite parlors!
Best Pizza in Brooklyn
1.) Saraghina
View this post on Instagram
Established in 2009, Saraghina is beloved by Bedford-Stuyvesant natives but often slept on by Manhattanites and non-locals. They are best known for their compact Neapolitan pies with thin-on-the-bottom, puffy-on-the-rim crusts, but—unlike some of the more strictly traditional parlors on this list—their menu also includes non-pizza offerings such as truffle cacio e pepe and pork Milanese. Their list of Italian wines and spirits is also satisfyingly robust. Saraghina perfectly balances dedication to authenticity with a desire to provide a laid-back atmosphere, making this an ideal option for diners who wish to try the "real deal" without having to put up with the pretension of die-hard pizza purists.
2.) Grimaldi's
View this post on Instagram
Though the restaurant has since expanded into a nationwide chain, when it comes to flavor and authenticity, the original Grimaldi's under the Brooklyn Bridge still can't be beaten. (Well, technically, Grimaldi's original location at 19 Old Fulton Street now belongs to a rival parlor, but more on that later.) Opened in Dumbo in 1990 by Patsy Grimaldi, Grimaldi's quickly became a hit and developed a reputation for spawning lines that wrapped around the block—a phenomenon that continues to this day. You can only buy full pies at Grimaldi's, not slices, and they do not accept reservations or credit cards. The menu is sparse and the décor is simple: the restaurant's sole focus is on its pizza, and the effort pays off. You can expect to brave tides of tourists and serve your time in line if you want to try Grimaldi's, but you can also expect it to be worth it.
3.) Rosie Pizza Bar
View this post on Instagram
With so many top-notch pizza parlors in Brooklyn to choose from, it's helpful to have a reliable gimmick to aid in attracting customers. Rosie Pizza Bar in Bushwick makes use of a brilliant one: the pizzeria also doubles as a fully-stocked bar. Their alcohol options are geared more toward the young and hip crowd than to connoisseurs of true Italian liquor, but their wine list is respectable, and they especially pride themselves on their selection of on-tap local beers. Teetotalers will be happy to note that the pizza at Rosie is just as delicious when eaten sober as it is when inebriated. Their signature pies include the Devil Pie, which comes loaded with jalapenos and spicy soppressata and dripping with Mike's Hot Honey, and of course the Rosie, which is topped with sautéed eggplant, cherry tomatoes, 'Nduja sausage, and scallions. Rosie Pizza Bar also serves sandwiches, salads, pasta, and a few small plates—their fried mac and cheese balls are always a huge hit with the 1:00 a.m. crowd. 
4.) Emmy Squared
View this post on Instagram
For the best Detroit-style pizza in Brooklyn, look no further than Emmy Squared in Williamsburg. The sister shop of Emily, a popular pizzeria in Clinton Hill, Emmy Squared has quickly become famous in its own right for its sensational rectangular pies with their thick, fluffy-yet-crispy crusts. Their sprawling pie menu features hits such as the burrata-laden Big Al, the vegetarian-friendly Impossible Ang, and the pesto-flecked MVP (which can also be upgraded to a VIP to include ezzo pepperoni and calabrian chile). Unlike most upscale pizzerias, Emmy Squared also offers a build-your-own option for restauranteurs trying to satisfy a particular craving. Even better, every pie on the menu can be made gluten-free upon request. Dairy is present in all pies, however, so vegans are out of luck. 
5.) Juliana's
View this post on Instagram
Currently occupying the former home of the original Grimaldi's in Dumbo, Juliana's is as famous for being at the center of one of New York's most famous pizza rivalries as it is for its delicious pies. After retiring in the late 1990s and selling Grimaldi's, Patsy Grimaldi later emerged from retirement and founded Juliana's right next door, much to the irritation of Grimaldi's new owners. Making use of one of the first coal-fired ovens to be commissioned in New York in fifty years, Juliana's serves both personal and full-sized pizzas as well as calzones, pasta, soups, salads, and even Italian pastries. Their lines can occasionally stretch as long as Grimaldi's, so be sure to budget plenty of time to make it inside the restaurant. As it turns out, setting up shop elbow-to-elbow with your biggest competitor is a great way to get nosy New Yorkers to come out and see what all the fuss is about.
6.) L&B Spumoni Gardens
View this post on Instagram
To the casual pizza consumer, the signature square slices served at Bensonhurt's L&B Spumoni Gardens might seem a little backward: instead of cheese-on-sauce-on-crust, L&B serves their 'za with a layer of sauce atop a layer of melted cheese, dusting the whole pie off with a snowfall of Parmesan for good measure. This is the Sicilian way, and L&B takes equal pride in bringing a similar authenticity to all of their dishes. Every menu item, from their eggplant rollatini to their shrimp fra diavolo, is crafted on-premises with Sicilian flair and the freshest of ingredients. While you're there, be sure to also try their eponymous spumoni—a unique confection consisting of colorful layered gelato.
7.) Roberta's
View this post on Instagram
Though today it has expanded to become a nationwide chain (with an additional international outpost in Singapore),  Roberta's got its start out of a cinder block eyesore on the Williamsburg/Bushwick border when a trio of self-professed stoners decided to open a pizza parlor fused with an urban garden. Their scrappy little enterprise became a massive and unexpected success in a manner that the New York Times compared to a garage band becoming rock gods. Favorites off of their menu of wood-fired pies include the White Guy, made with ricotta, mozzarella, parmigiano, and garlic, and the Bee Sting, which comes topped with tomatoes, soppressata, mozzarella, basil, chili, and honey. If you come during the summer, be sure to stop and enjoy a drink at their outdoor tiki bar.
8.) Best Pizza
View this post on Instagram
Believe it or not, someone was cocky enough to open a joint called "Best Pizza" in the middle of Williamsburg—and, fortunately for him, the pizza lives up to its name. Founded by Brooklyn native (and former Roberta's chef) Frank Pinello in 2010, Best Pizza is known for slinging reasonably-priced pies heavily influenced by Pinello's Sicilian heritage. Their topping choices offer a fun bit of diversity: alongside the customary pepperoni, sausage, anchovy, and onion pies, they also include calabrian chili and pickled vegetables as an option. Along with sides such as garlic knots and meatballs, you can also purchase Italian sandwiches on hero rolls in place of pizza.
9.) Lucali
View this post on Instagram
Another old-school Brooklyn mainstay, Lucali has been serving quality pies to the residents of Carroll Gardens since 2006. Lucali is a sit-down, full-pie establishment only—anyone who shows up looking for a casual slice will be sorely disappointed, especially if they waited in one of Lucali's legendary long lines to get inside the restaurant. The wait, however, is absolutely worthwhile. The chefs at Lucali have a flair for showmanship, and you'll be able to watch pizzas being prepared in front of you on the parlor's open marble counters before they are tossed into the massive brick oven. Lucali's intimate atmosphere makes it a wonderful spot to impress a first date. If you're stymied by the long queue or can't meet the cash-only requirement, you can always hit Baby Luc's—Lucali founder Mark Iacono's slice shop pet project—just a block away on Court Street.
10.) Paulie Gee's Slice Shop
View this post on Instagram
When you're in the mood for delicious, high-quality pizza without a hint of pretension, Paulie Gee's Slice Shop in Greenpoint is the place to go. Serving both slices and squares in a playful riff on the traditional New York style, Paulie's is known for its kitschy-vintage interior and great sense of fun. This is perhaps best exemplified in the names of its pizzas: customer favorites include the Freddy Prinze, an upside-down Sicilian square made with pecorino romano, and the Hellboy, a pepperoni pie doused with Mike's Hot Honey. As a bonus, Paulie Gee's also offers four different vegan options, including a vegan version of the Freddy Prinze, so even your meat- and dairy-free friends can join you for dinner. Gluten-intolerant folks are out of luck, though—the restaurant's FAQ page, in response to a query about gluten-free options, succinctly notes that "we have soda." 
11.) La Villa
View this post on Instagram
You may have heard it said that the easiest way to anger a New Yorker is to eat pizza in front of them with a knife and fork. At La Villa, however, you may not have a choice. This is one of the best places in Brooklyn to enjoy deep-dish pizza, and La Villa's take on this delicacy combines the signature Chicago style with a Sicilian twist to create a thick-crusted swimming pool of tomato-basil sauce and gooey whole milk mozzarella. The vegetable, speciale, and zucchini pizzas can all be ordered deep dish style as well, and the menu also offers a variety of traditional Neapolitan pies and a selection of flatbreads. La Villa has outposts in Park Slope, Dyker Heights, and Mill Basin, so you have several options when it comes to getting your La Villa fix. 
12.) Speedy Romeo
View this post on Instagram
Clinton Hill's Speedy Romeo offers one of the most unique dining experiences among Brooklyn's many pizza parlors: the restaurant inhabits a refurbished auto-body shop and has proudly maintained the industrial flair of its former inhabitants. The pies—all wood-fired, as no pickups for a gas stove were installed when the building was renovated—are top-notch and playful in both name and composition, as could perhaps be expected from a pizzeria proudly named for a former racehorse. Menu highlights include the ratatouille-esque Anton Ego, a cheese-free pizza that is naturally vegan, and the Dick Dale, which comes decked with béchamel, provel, scallions, pineapple, and speck, a type of cured ham. Non-pizza menu offerings include calzones, hot wings, salads, and a traditional Italian olive oil cake. 
13.) Giuseppina's
View this post on Instagram
Found in South Slope, Giuseppina's is run by Chris Iacono, the brother of Mark Iacono. Pizza-making genius must run in the family, for Giuseppina's thin-crust pies are totally distinct but equally as delicious as those found at Lucali. As a bonus, the wait times tend to be much more manageable. The menu is limited, but each item has been perfected in the years since Giuseppina's opening in 2011. You absolutely cannot go wrong with the classic cheese, made with Buffalo mozzarella and dusted with reggiano pecorino—or, if you're feeling adventurous, you can sample the everything pizza, which adds pepperoni, olives, onions, peppers, portobellos, and fresh garlic to the mix. Another must-try is the dessert calzone, made by stuffing pizza dough with Nutella and drizzling the final product with icing.
14.) Williamsburg Pizza
View this post on Instagram
As with Best Pizza, Williamsburg Pizza's rather pedestrian name belies the incredible quality of the slices served inside. Williamsburg Pizza sells garlic knots, a meatball hero, and a few salads, but otherwise, their menu is strictly pizza-forward. Their pies can be crafted in a square "Grandma" pizza or left round in the usual Brooklyn style. You can get your run-of-the-mill margherita or bianco pies, or take a walk on the wild side with the truffle oil Tartufo or the Apple Bacon pizza. There are usually a few vegan pies on the rack as well, including options made with and without Violife cheese alternatives. The interior is warmly lit and distinctly old-school, with a cheerful red and white awning welcoming customers inside. Best of all, the slices are sizable, filling, and reasonably priced. 
15.) Di Fara
View this post on Instagram
Midwood's Di Fara Pizza is one of the pricier parlors on our list, with normal slices selling for $5, square slices for $6, and a full regular pie for $30. But loyalists who return to wait in Di Fara's sprawling lines again and again insist that it is worth every penny. Established by Italian-born Domenico "Dom" De Marco in 1965, Di Fara is known for the painstaking attention to detail paid to each of its high-quality pies. While patriarch Dom passed away earlier this year, his family continues to operate the restaurant to keep his tradition alive. Customers have the choice of either selecting their toppings, which include soppressata, prosciutto, and sun-dried tomatoes alongside the usually expected offerings or going with one of Di Fara's specialty pies. The Chaos Pie, overflowing with sausage, meatballs, cherry tomatoes, wild onions, and fresh garlic, is particularly popular among diners.  
16.) Norbert's Pizza
View this post on Instagram
For a fun, grungy (in a cool and trendy way, not a "health code violation" way) joint off the beaten path, you'll have to check out Norbert's Pizza in Bushwick. Their regular pies—especially the Grandma Pie, a quadruple-cheese extravaganza that comes loaded with mozzarella, fontina, gorgonzola dolce, and Grana Padano—do more than hit the spot, but Norbert's is especially beloved by neighborhood bohemians for its vegan options. Grab a slice of vegan margarita, pesto, or "meat" lovers, or try the vegan-ified (and equally tasty) version of the Grandma Pie. For dessert, be sure to snag some of their doughy and dairy-free cinnamon swirls, a loving delicious bastardization of the cinnamon sticks found at Pizza Hut.
17.) Tontonno's
View this post on Instagram
Totonno's Pizzeria Napolitana has been a cultural institution in New York City's pizza scene since the parlor first opened its doors in Coney Island in 1924. The joint has been operated by three successive generations of Totonnos, making it one of the oldest continually-operated family-owned pizzerias in America. The family's love for their craft comes through in each Neapolitan pie, crafted from dough made fresh on the premises each day and cooked to lightly-charred perfection in their coal oven. While Tontonno's offers a few choices of toppings, owners recommend starting with a plain pie to allow you to fully appreciate the subtlety of the exquisitely blackened crust and the ever-so-slightly-sweet sauce. The Zagat Survey once claimed of Tontonno's that "only God makes better pizza," and anyone who has sampled the pies here would be hard-pressed to disagree.
18.) Table 87
View this post on Instagram
While perhaps most famous for their successful stint on ABC's Shark Tank, where founder and owner Thomas Cucco earned a $250,000 investment for his proposed by-the-slice coal-fired frozen pizza business that continues to thrive today, Table 87's flagship store in Brooklyn Heights more than merits a visit to sample some of their fresh-cooked pizza. A seasonal favorite is the vegetable pizza, which arrives loaded with cauliflower, eggplant, and basil. Their crusts are thin and crispy and the mozzarella and sausage made on their pies are all house-made. Cucco prides himself on the freshness of Table 87's ingredients, and the payoff comes through in every bite. If you're dining in, you can also take advantage of the delicious seafood offerings on the menu, including baked clams, grilled octopus, and fried calamari.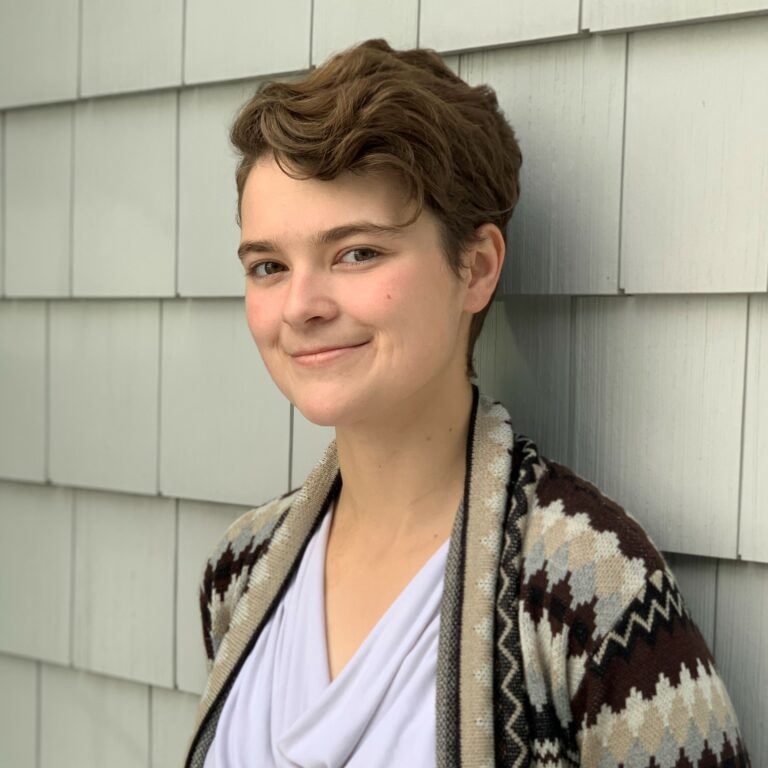 Sophie McIntosh is a Brooklyn-based writer and dramaturg hailing from Sun Prairie, Wisconsin. Her plays have been produced by Imaginarium Theatre Company, Platform Production Company, and in the Boston Theater Marathon. Check out more of her work at sophiemcintoshwrites.com!