The pandemic and the stay-at-home orders have had far-reaching implications on our lifestyles. Occasional remote work was nothing new for many workers, but it suddenly became widespread in March 2020. Maintaining productivity even though coworkers and business partners had little hopes of seeing each other in person for months on end turned into an ongoing challenge, only made possible by a sudden influx in innovations and tech instruments.
Sharing platforms, communication boards, video systems, and workflow organization tools kept the world in business while workers traded tailored suits for sweatpants and their office for a corner at the kitchen table. They also dramatically changed how we conduct business transactions: where in-person meetings and physical documents were once legal requirements, a digital copy and video meetings may now be enough.
For example, real estate transactions once implied countless visits while house hunting to be concluded by contracts being signed in-person at closing. But technology – and quarantine restrictions – unlocked new ways of doing business. In 2020-2021, nearly two-thirds of would-be homebuyers made offers on houses sight unseen, and remote online notarization soared by 547%.
Twenty months in, telecommuting, and remote business are not showing signs of going anywhere soon despite easily accessible vaccines. Between new variants (Omicron being the latest) and the widespread desire to maintain a better work-life balance, it is unlikely that employees will be making their way back to their cubicles five days a week in the foreseeable future. Business travel could as well be a thing of the past. However, lockdowns have eased out, and it is no longer necessary to avoid contact with coworkers and clients.
What does it mean for the platforms that made business possible during the pandemic?
If DocuSign's stock trajectory is any indication, it could be a bumpy ride for tech companies as they figure out their place in the post-pandemic business world. After publishing its fiscal third-quarter results, the world's leading e-signature software saw its stocks sink by over 40% overnight last week.
The report was overall satisfactory and beat analysts' expectations, reporting earnings per share of 58 cents, adjusted, compared to 46 cents analysts anticipated, and $545.5 million in revenue versus $531 million expected, according to Refinitiv. However, the future is more uncertain. DocuSign announced that its fourth-quarter revenue would come between $557 million and $563 million, falling short of the $573.8 million of analysts' predictions. Stock prices immediately sank to a 52-weeks low.
According to CEO Dan Springer, the disparity rests on the company's lack of foresight rather than macro forces.  "The piece that DocuSign missed is we got to a place over the last year, year and a half where we were sort of fulfilling demand," Springer admitted. "And what we'd always done in the past is generated demand, out there driving customer success, finding new use cases."
On a positive note, the company has done an excellent job retaining existing clients. Besides, DocuSign expanded its partnership with Salesforce to facilitate agreements worldwide in October and reach a broader international customer base.
After a breakneck growth during the pandemic powered by widespread remote work and companies' imperious need to organize their workflow according to the new restrictions, DocuSign managed six straight periods of revenue growth of over 40%. The next quarter's growth should be slower – around 30% – but according to Springer, the situation could change if the Omicron variant leads to more constraints and a new pike in sales.
In a sign of faith in the company's future – and to take advantage of the low stock prices – Springer bought 33,675 DocuSign shares on Monday for a combined $4.8 million, at prices ranging from $139.93 to $146.91 a share. Famed tech investor Cathie Wood also snatch nearly 747,000 shares on Friday, signaling that the shares may be severely undervalued. As a result, DocuSign is quickly bouncing back.
Can business tech services survive in a post-pandemic world?
In the past two years, SaaS companies such as DocuSign have provided much-needed services to keep the world running and received tremendous financial benefits in return. However, as we settle back into a new normal, these newly anointed groups must prove that they can distinguish themselves and keep evolving to attract new customers. DocuSign's foreseen slower growth is proof that investors expect companies to keep proving themselves to be considered instead of hoping that circumstances – such as the possibility of a new lockdown – will do the job for them.
While they benefit from the first-player effect, it is not impossible for more prominent companies to catch up with innovations and start offering similar services at competitive prices. Innovation and relentless marketing remain, always, the name of the game.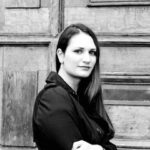 After graduating with a Master's degree in marketing from Sciences Po Paris and a career as a real estate appraiser, Alix Barnaud renewed her lifelong passion for writing. She is a content writer and copywriter specializing in real estate and finds endless fascination in the connection between real estate, economic trends, and social changes. In her free time, she enjoys hiking, yoga, and traveling.