In an effort to revitalize the community of Chinatown, Citizens and LISC NYC announced a partnership with Asian Americans for Equality (AAFE) and Renaissance Economic Development Corporations (EDC) the launch of the "Citizens Chinatown Renewal Fund." The news on May 18th brought forth an initiative focused on the small businesses in Chinatown. In addition to providing the grant for direct impact on small businesses, Citizens is the sole corporate sponsor of the Chinatown Night Market, presented by Think!Chinatown, coming to the streets of Chinatown for five nights throughout the rest of 2022. 
The Citizens Chinatown Renewal Fund
The Citizens Chinatown Renewal Fund is a $350,000 grant program that will provide multiple options for small businesses in Chinatown to receive the assistance that has been so lacking in recent years. 100 Small businesses will receive "place-based, culturally responsive support and in-depth technical assistance from AAFE in partnership with Renaissance EDC," and 22 minority-owned small businesses will receive direct grants of $10,000 each to help "strengthen and sustain their businesses."
The grants will be administered by LISC NYC and AAFE and distributed through a lottery to eligible businesses, providing equitable access to all levels of language and technology capabilities. One of the stipulations for local businesses to be eligible for the lottery entry is that they must fall in the predetermined borders of Chinatown versus a zipcode. Managing Director of EDC, Jessie C. Lee, spoke on the importance of making this process as equitable as possible through a lottery. The specifically drawn borders are also important as AAFE and LISC know that the community isn't truly defined by a zip code but by the streets that border it.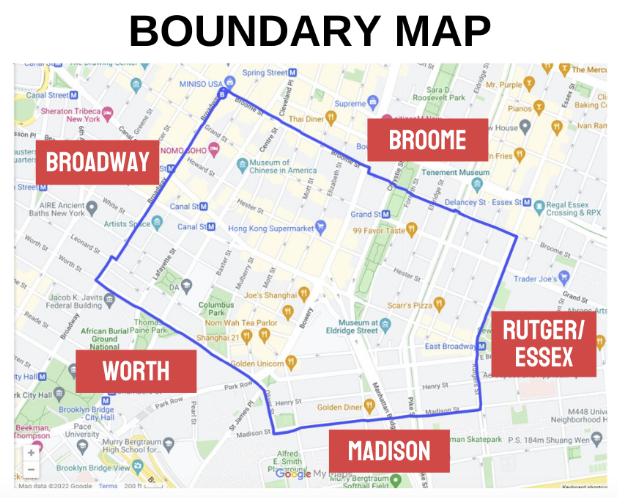 View the full details of the application process and eligibility requirements below.
"Banks are playing a critical role in helping rebuild the neighborhoods of New York, and we are deeply committed to addressing pressing needs so that we can do our part for those we serve," said Bruce Van Saun, Chairman and CEO, Citizens Financial Group. "We chose Chinatown for this initiative because of the disproportionate and significant impact of the pandemic on its residents. As we continue to expand our New York presence, we look forward to finding additional ways to empower individuals and businesses across the city."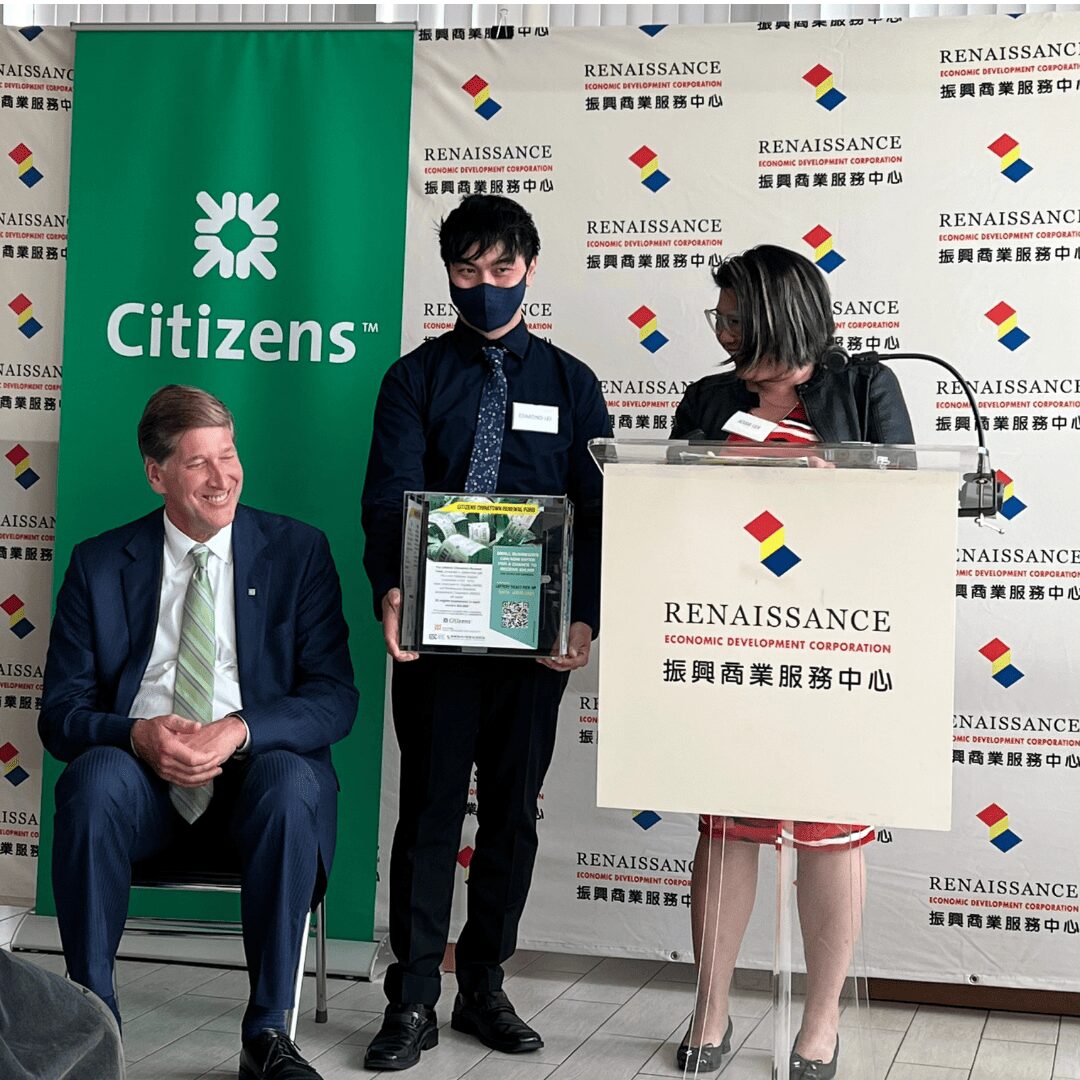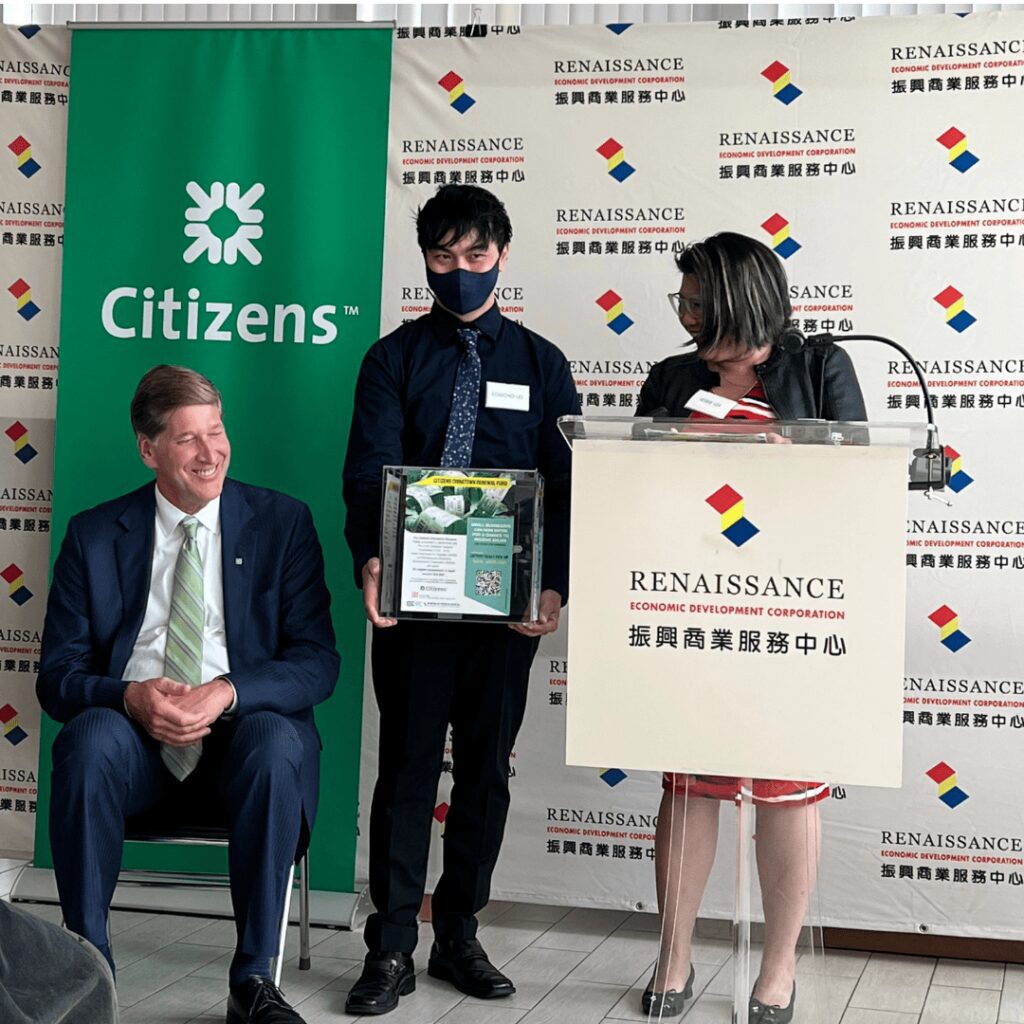 "Any thriving community is built on a strong foundation of vibrant businesses that are growing and are employing people and creating employment opportunities for folks in the community," Van Saun told CitySignal. The success of the grant will really be seen once the grants and technical assistance really "takes roots in three years' time, a lot of those businesses are positioned for success and doing well, and they're hiring people, and they're seeing employment going up. That's really what we're trying to do."
Efforts to Counteract the Disproportionate Aid
If a thriving community comes from small businesses, the first step is to ensure the businesses have what they need to survive. It is no secret the disproportionate impact that Chinatown has dealt with over the past several years.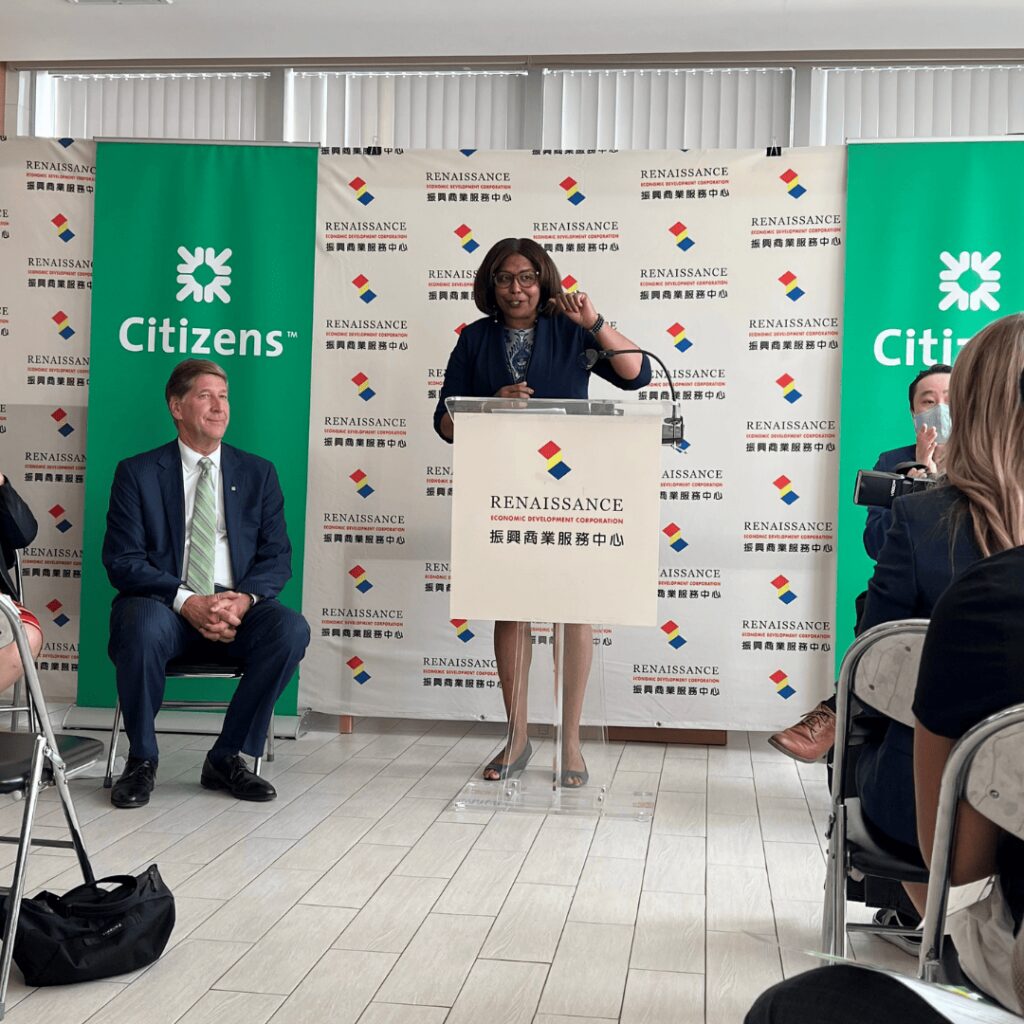 A 2021 LISC survey that found minority-owned small businesses lost nearly one-third of their workforce at the height of the pandemic. Additionally, 4 in 10 minority businesses did not receive PPP assistance that was so deeply needed. Before the pandemic, minority businesses were in a more precarious place as they generated only 45 percent of revenue compared to white-owned businesses. When the bottom fell out of the economy as stay home orders were released and fear and discrimination spread, these small businesses suffered at a greater level.
Lasting Impact on Chinatown
In addition to providing the grant for direct impact on small businesses, Citizens is the sole corporate sponsor of the Chinatown Night Market, presented by Think!Chinatown, that will be a celebration of the community in the streets of Chinatown for five nights scattered throughout the rest of 2022. "This grant program and Citizens' support of the Chinatown Night Market will make a huge positive difference in our recovery," said Thomas Yu, co-executive director of AAFE.
"There has been a lot of fear in our community about coming out, especially at night, even in our own neighborhood and using our own public spaces," said Yin Kong, director and co-founder of Think!Chinatown.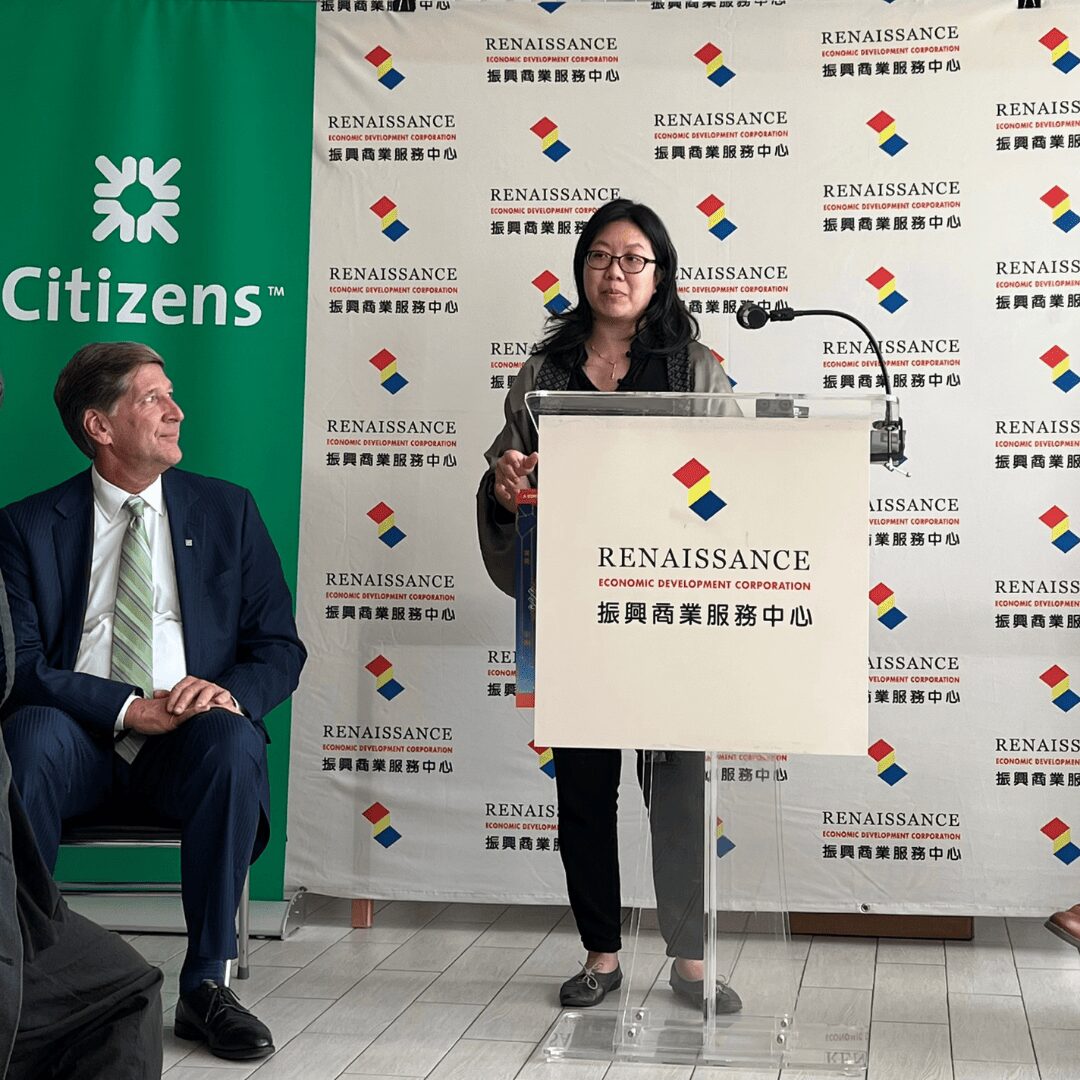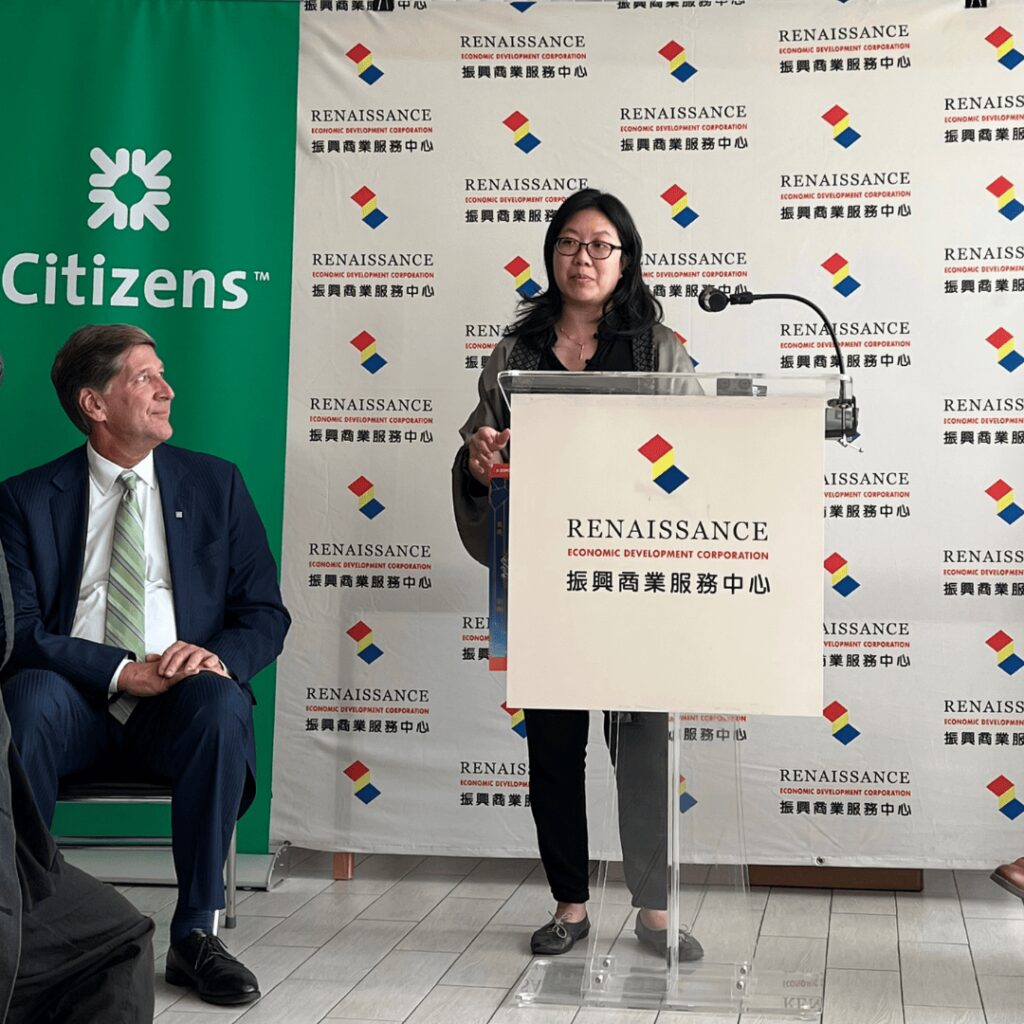 Yu echoed this statement sharing how important it is for residents of Chinatown to "reclaim their spaces. Come out and celebrate our community." 
The first night of the Chinatown Night Market will on May 20th from 8-11 pm at Forsyth Plaza. Featured vendors and performers include Soh Daiko – Japanese Drumming Ensemble, Yiuyiu, Yan Sui – Sugar Painting Artist, Kopitiam – Nyonya (Malay/Singaporean) Eats, Paper Cut Portraits By Master Lu, And More!
After many occurrences of hate crimes and residents feeling unsafe walking the streets of their neighborhood, the Night Market hopes to drive positive traffic to the area and provide the community with a strong sense of empowerment.
You can view the full details of the night market here.
Per Yin Kong, director of Think!Chinatown, "community celebrations like the Chinatown Night Market are important for healing, especially after these past couple of years. We need spaces where we can be together."
Generational Wealth Through Community Revitalization
In addition, to direct financial impact on small businesses, the lasting impacts of the grant and the night market will not only increase exposure for AAPI businesses in the community but also aid in breaking down the barriers of generational wealth.
Yu also spoke on how AAFE has helped the community in a holistic and comprehensive method of development and that working with partners like LISC and Citizens helps target all the necessary avenues instead of ignoring one and causing a fractured and crumbling response.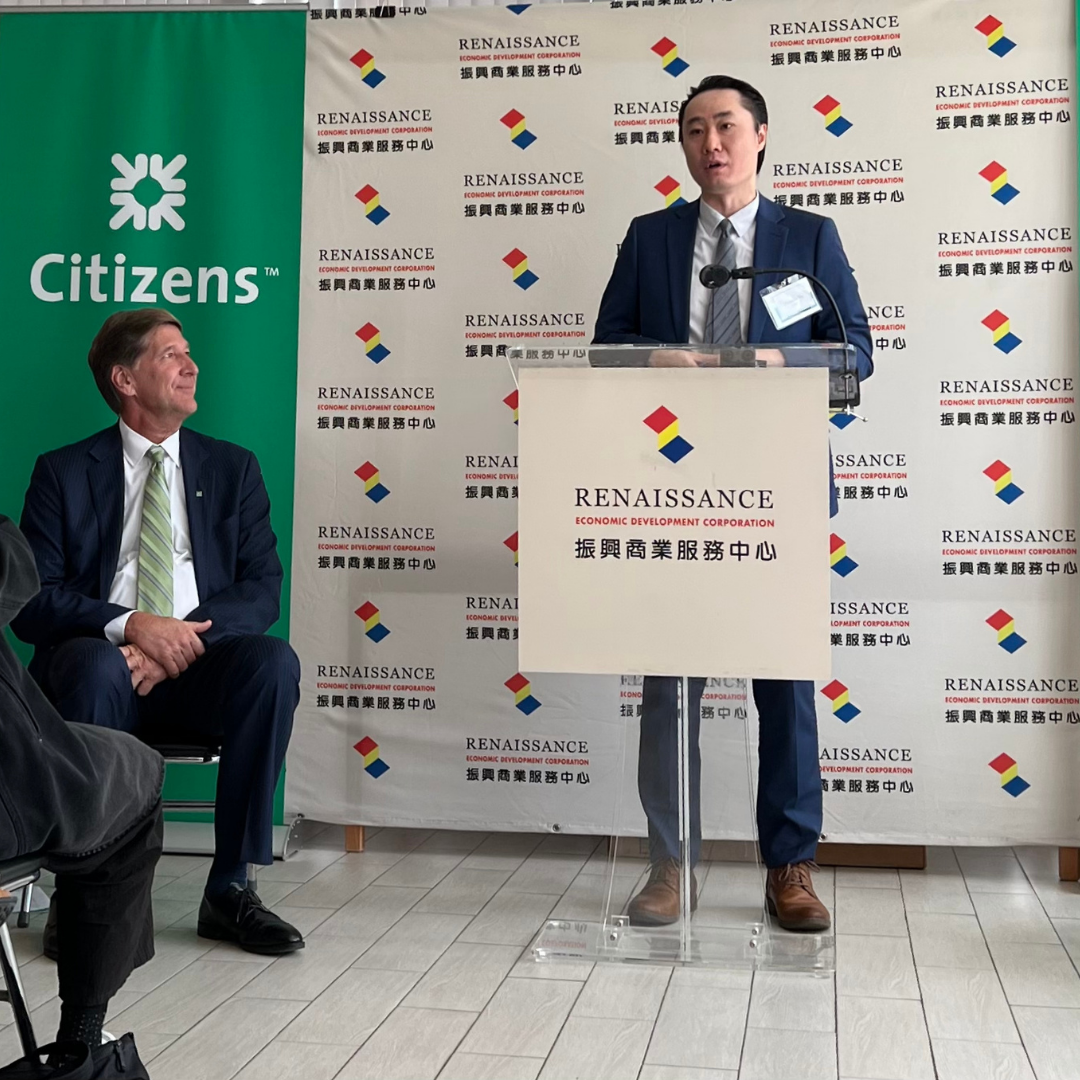 "Having a small business is one of the many ways that immigrants can lift themselves. They're often, because of language access or access to capital… aren't able to pursue other avenues but to start a small business," Yu said, transitioning into how the building up of these small businesses will then translate to a generational wealth of homeownership which can then transfer across generations. Homeownership or a real estate portfolio are some of the largest assets that parents can give to their children in pursuit of the "American Dream."
Currently, in Chinatown, listings for sale range from the low $700,000s to multi-million dollars, partially due to gentrification and partially due to a large amount of commercial or mixed-use properties. Two examples of what could be are 7 Division Street, a mixed-use building going for almost 12 million dollars, and 86 Elizabeth Street, a multi-family property that has received a price chop from originally listing for almost 14 million dollars to now being at just under 8 million dollars. These properties allow small businesses to plant roots and residents to find their homes. The hope is through providing equitable resources for the Chinatown community, local businesses and members can continue to inhabit the neighborhood and keep their traditions and culture alive and flourishing.
Citizens Chinatown Renewal Fund Details and How to Apply for a Grant
For people interested in applying for the grant lottery, eligible small businesses can pick up their lottery ticket at the Renaissance Headquarters between May 19th and June 30th, 2022, from Monday-Friday, 9am-4pm on the 7th floor at 2 Allen Street. The applicants must show the business owner's photo ID.
The lottery will then be held, and ticket holders will be notified. Following notification, ticket holders will need to verify their eligibility with the required documentation to Renaissance. Following eligibility confirmation, the applications will be passed along to LISC for a final review. Should any businesses be deemed ineligible, individuals on the waitlist will replace the inedible individuals in the order in which they were drawn.
Requirements for the Citizens Chinatown Renewal Fund are as follows:
Minority-owned business.

Active business registration

Storefront location within the boundaries of Chinatown. This is the area bordered by Broome St. on the North, Rutger/Essex on the East, Madison St. on the South East, Worth St. on the South, and Broadway on the West. (image)

Current active lease with a minimum 3-year term remaining.

Must provide photo ID of business owner

Maximum $500,000 business sales on the most recent tax return.

Minimum 1 year (12 months) of business operations in Chinatown.

View the flyer here
View this information in Chinese here
Alda is a mom, Brooklynite, and real estate lover. In her free time, she cruises real estate listings to dream of a perfectly attainable several million-dollar brownstone, much to her husband's annoyance. Alda is also convinced she knows everything there is to know about New York City, based solely on consistent people-watching and eavesdropping. Mrs. Burrows would be an amazing trivia partner but instead chooses to write about all the random stuff she knows.