The oldest Off-Broadway theater in New York City is on the market and has been since November of 2021.
The building that houses the theater has been run by Executive Director, Angelina Fiordellisi, since 1996, and she still wants to be involved in the theater's day-to-day life, even under the new ownership. A deal was struck to sell the theater to the Lucille Lortel Foundation, a non-profit organization that's dedicated to expanding diversity in the theater industry, especially Off-Broadway. However, that deal fell through due to an appraisal controversy. So the building, including both theaters inside of it, is still on the market for nearly $13 million dollars.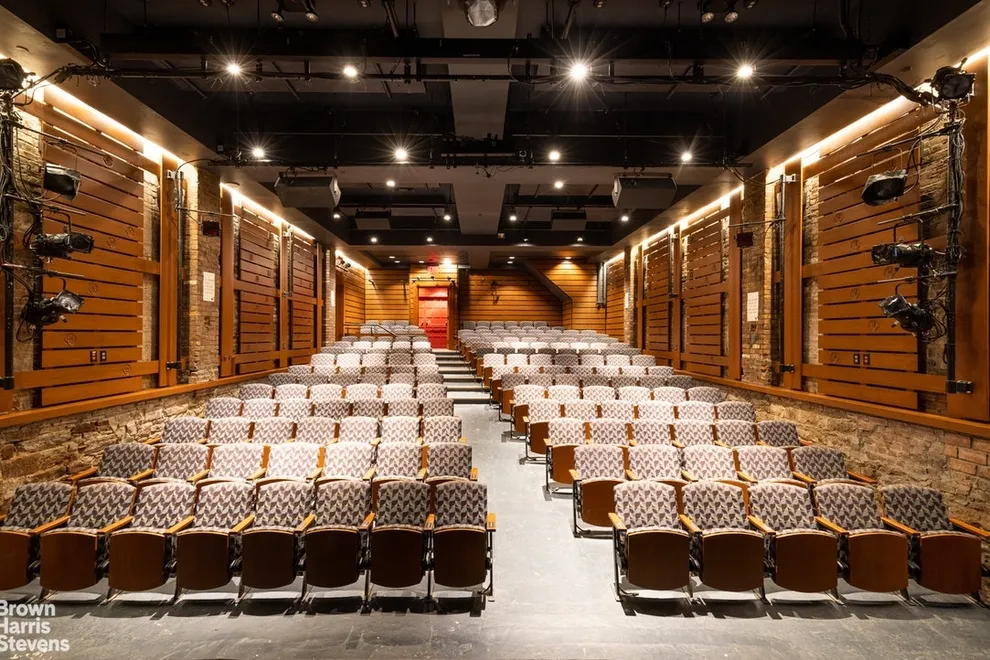 38 Commerce Street had a long history before it became a theater and apartment complex. First built in 1817, the original structure here existed before Greenwich Village was even a neighborhood. The site was a silo for the Gomez Farm. Most of the land in the area was farmland, but development expanded as the population grew, and the building that currently resides here now was built in 1836 as a brewery. The building later became a tobacco warehouse and a box factory.
The building wouldn't become a theater until 1923. Many popular theater artists of the day bought the box factory and turned it into Cherry Lane Playhouse, which was a smart decision. A box factory in Greenwich Village just seems wrong considering the neighborhood's reputation for groundbreaking and experimental art. In fact, you can probably thank Cherry Lane Theater for Greenwich Village's reputation. While it certainly wasn't the first theater of its kind, Cherry Lane Theater was definitely the most successful, cementing Off-Broadway into New York Theater Canon. There's a reason the theater has been around for almost a century, and that is because Cherry Lane has hosted some of the most successful and eclectic shows of the 20th century.
Some of the greatest American playwrights have premiered works at Cherry Lane. Names like Edward Albee, Eugene O'Neill, LeRoi Jones, Sam Sheperd, Herald Pinter, and so many more that we simply don't have time to list them. Cherry Lane is also credited for several major theatrical movements, such as the Downtown Theater movement and Theater of the Absurd. Cherry Lane is still hosting some amazing shows and performers. They've expanded beyond just theater, into comedy and music. Even now, while the theater is on the market, shows are still happening, as are many of their programs.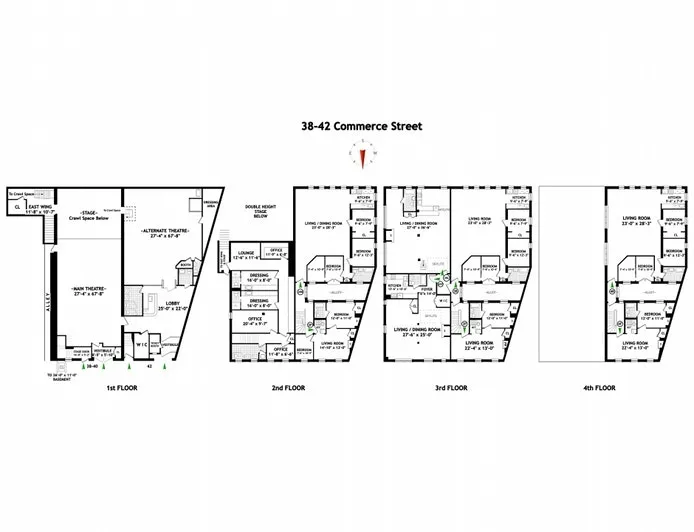 So, if they're so successful, why is the theater being sold? Well, as a non-profit, Cherry Lane Theater had a tough time making money, to the point where they were in deep debt and Fiordellisi said she'd have to sell the theater back in 2010. However, the theater never actually sold back then, and Fiordellisi worked to make the theater a success, even paying off most of the theater's debt in a matter of months. That said, the financial struggles continue for the nonprofit theater. The pandemic has always been a destructive force for all of the theater world, especially Off-Broadway.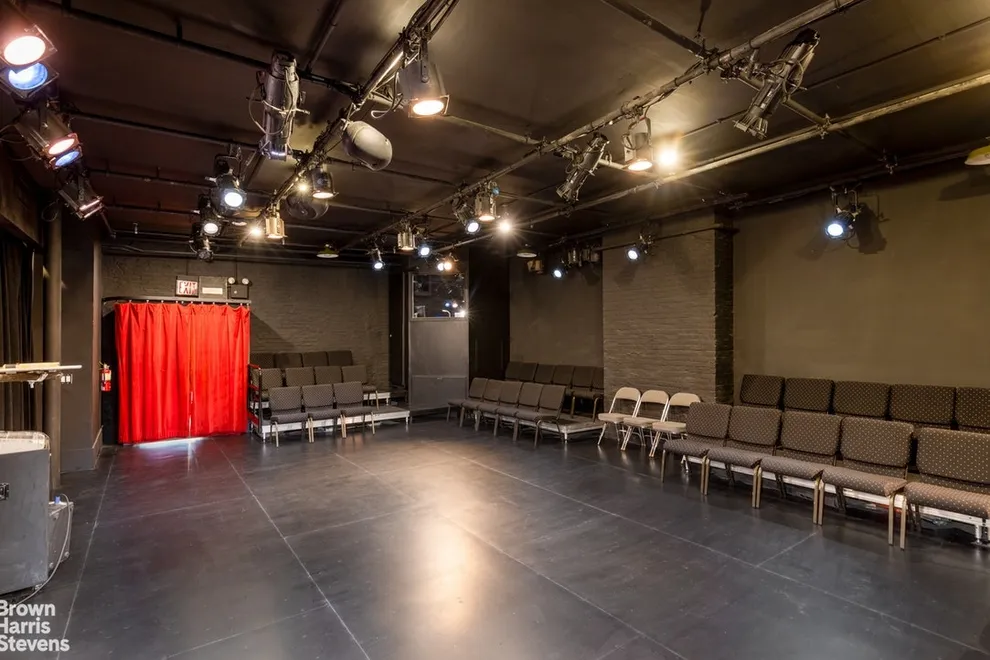 Cherry Lane was able to open in June of 2021, much earlier than other, larger theaters were able to open. However, running any institution is difficult in a pandemic. So, even though Cherry Lane has had as large an audience as the city will allow, they still had a deficit of $100,000. So when the Lucille Lortel Foundation was interested in buying it, it seemed like a miracle. The deal was "finalized" in July and the foundation even stated that Fiordellisi could stay on and shape the theater in her image. The sale was supposed to go through for around $11 million.
However, $11 million seemed to be a bit too pricey for the Lucille Lortel Foundation, which is why they hired a second appraiser for the building. This appraisal was significantly lower than the $12 million Cherry Lane was originally going for. It was even less than the $11 million that both parties agreed to. This lower appraisal led the Lucille Lortel Foundation to offer much less money. Cherry Lane hired a lawyer who decided the original appraisal was more than adequate. However, neither side could come to an agreement and the deal fell through in November of 2021.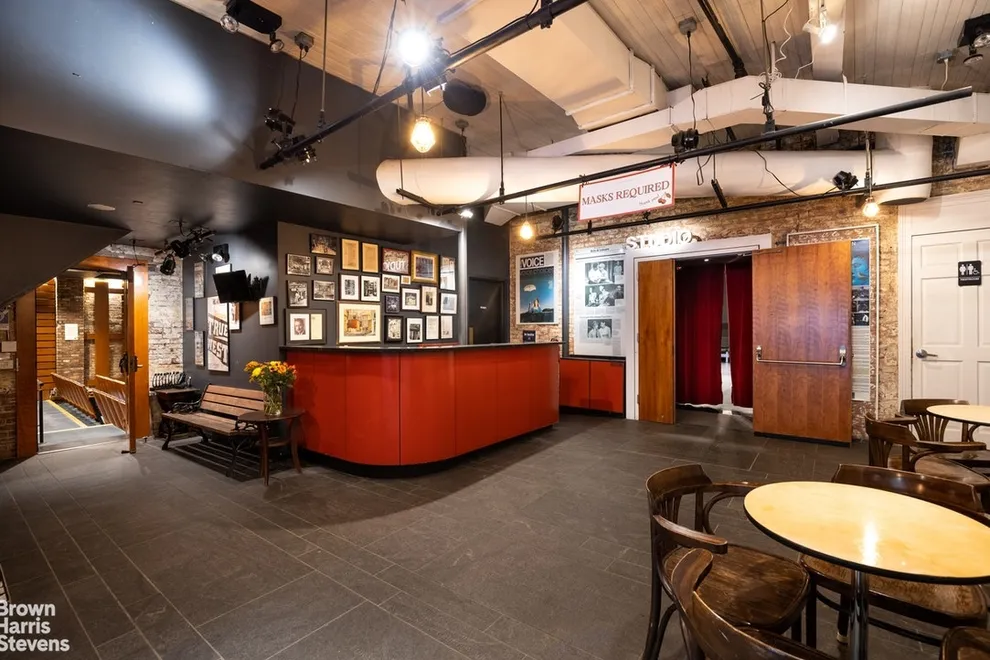 Currently, Cherry Lane is still putting on shows. COVID is still an issue, but as things are changing and slowing down, the audiences are coming back and the theater is doing better. However, it's unlikely the theater will go off the market. Prices for property taxes keep going up and the theater is still a non-profit. Money is tight all around. That said, that means that the building might be on the market for a while, especially since the listing price is now nearly $13 million. If another appraiser gets involved, things could get messy.
The Cherry Lane Theater is a historic Off-Broadway theater that's an important part of New York City. As a theater person myself, it breaks my heart to see such a celebrated venue struggle. That's how the cookie crumbles in NYC real estate sometimes, but I'd frankly love the government to step in and at least make the building a landmark. That would add even more incentive to keep it alive. 
Fiordellisi still wants to be involved with the theater's operations. But if the theater is on the market too long, it might have no choice but to be sold and demolished by some entity that doesn't understand the history of the place.
That would be a real shame. So if any theater or history lover out there has $13 million lying around, could you please buy this building?
It would mean a lot to the theater community to see this artistic haven stay alive for another century. It's already been a brewery, tobacco warehouse, and a box factory, but it's clearly best as a theater. Don't let this piece of theater history go back to being a box factory. It wouldn't fit the Greenwich Village vibe anyway.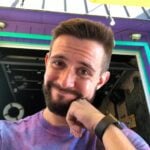 Russell is a writer and comic based in New York City. His plays have been featured at Penn State's Cultural Conversation's Festival, The NYC Thespis Festival, and Imaginarium's Inaugural Theater Festival. Follow him on TikTok and Instagram @pooleparty528