You've doubtless seen them on your daily commute: the shining off-white tiles that decorate the length and breadth of New York's 472 operational subway stations. But did you know that subway tiles can also add a chic yet classic touch to your interior décor?
What Are Subway Tiles?
Originally created to decorate New York City subway stations, subway tiles are generally made of thick, glazed ceramic. Over the last century, subway tiles have found popular use in the home as wall tiling, especially in bathrooms and kitchens. Plain 3" x 6" subway tiles typically run about $2 per square foot, but specialty artisanal tiles can run up to $50 per square foot.
Are All Subway Tiles the Same?
There is some debate about what exactly defines a subway tile. The very first subway tiles were 3" x 6" and made of white glass, unlike the ceramic tiles used in most modern subway stations. Today, almost any glazed tile used for wall decoration can acceptably be termed a subway tile. Rectangular subway tiles with 1:2 dimensions are still the most common, but subway tiles can even be exact squares.
Where Were Subway Tiles First Used?
The original subway tile was created by George C. Heins and Christopher Grant La Farge to line the walls of the first New York City subway stations when they opened on October 27th, 1904. The easy-to-sanitize tiles appealed to the Victorian-era push for public cleanliness, and their economic and eye-catching design was quickly replicated in similar public transit stations across the globe, from the London Tube to Paris' metro system.
Subway tiles quickly spread into other high-traffic workplaces such as hospitals, butcher's shops, and restaurants, and from there became a popular element in household interior design.
Where Can Subway Tiles Be Used in the Home?
Subway tiles are most commonly found in bathrooms and kitchens, especially high-moisture areas that make use of subway tiles' natural waterproofing properties. Some decorators may choose to cover the entire walls in tile, while others might only use them to accent areas such as showers and backsplashes. 
Subway tiles can also be used in mudrooms, laundry rooms, pool rooms, and conservatories—anywhere that benefits from easy-to-clean wall surfaces.
What Are the Advantages of Subway Tiles?
The best part of decorating with subway tiles is the sheer scope of different sizes, colors, and styles available. For example, neutral-colored subway tiles can serve as a blank canvas to pair with anything from rustic cabinetry to minimalist appliances. Alternatively, brightly-colored tiles with contrasting grout can add a pop of color to any room. Because subway tiles are both traditional and trendy, they are capable of complementing almost any aesthetic.
There are also many different finishes that can be applied to subway tiles to further diversify their look. Speckled glazes feel homespun and quaint, while distressed finishes add dramatic flair. The light-catching gloss on subway tiles is always charming, but specially-made lusterless tiles can make a room feel more modern.
The smooth surface of subway tiles makes them naturally easy to sterilize. Subway tiles are also inherently stain-resistant and waterproof, which makes them an excellent choice for walk-in showers.
Subway tiles can also be fairly simple to work with, making them a good option for DIY projects. Beginners should start small by tiling a limited area such as the backsplash behind a kitchen stove. Subway tiles can be applied directly over drywall as long as the area is level and is not exposed to excessive moisture—for example, installing subway tiles in a shower generally requires a concrete backer board to provide extra support.
Grout and Tile Arrangement
The type of grout you use on your subway tile depends on the nature of your project. Intricate arrangements of small tiles are usually better off using unsanded grout, which reduces the risk of particles within the grout scratching or damaging the ceramic glaze. Installations using larger tiles may make use of sanded grout, which is a bit sturdier and easier to work with.
The color of grout used can also have a massive aesthetic impact. Off-white, gray, and black grout are the most commonly used and create a clean and uniform look. But bold, contrasting grout colors add dynamism to your walls and can really make the surrounding tiles pop. However, you must be careful to avoid staining when pairing a dark grout with white tiles.
The arrangement of the tiles themselves is also key. When picturing subway tiles, we often envision the simple offset arrangement seen on the walls of the stations themselves. But subway tiles can be set in herringbone zig-zags, stacked in a grid, and even inverted vertically. If you're feeling especially adventurous, consider experimenting with mixed borders, incorporating scattered accent tiles, or even creating a multicolored mosaic.
Subway Tiles in Today's Market
As you can see, subway tiles make a funky, functional addition to any apartment. Look at the different ways these current listings utilize these versatile home accents.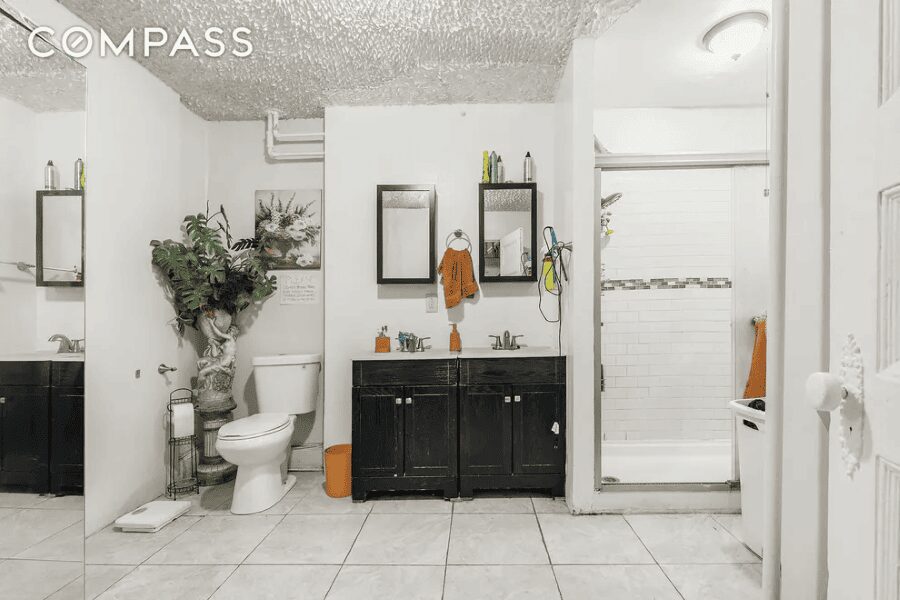 This central Harlem brownstone at 315 West 139th Street makes use of white subway tiles in the bathroom with a mixed border of smaller green tiles that provide a hint of earth tones. Square, cream-colored subway tiles make up the kitchen backsplash, intersected by a white border of rectangular tiles to break up the wall space.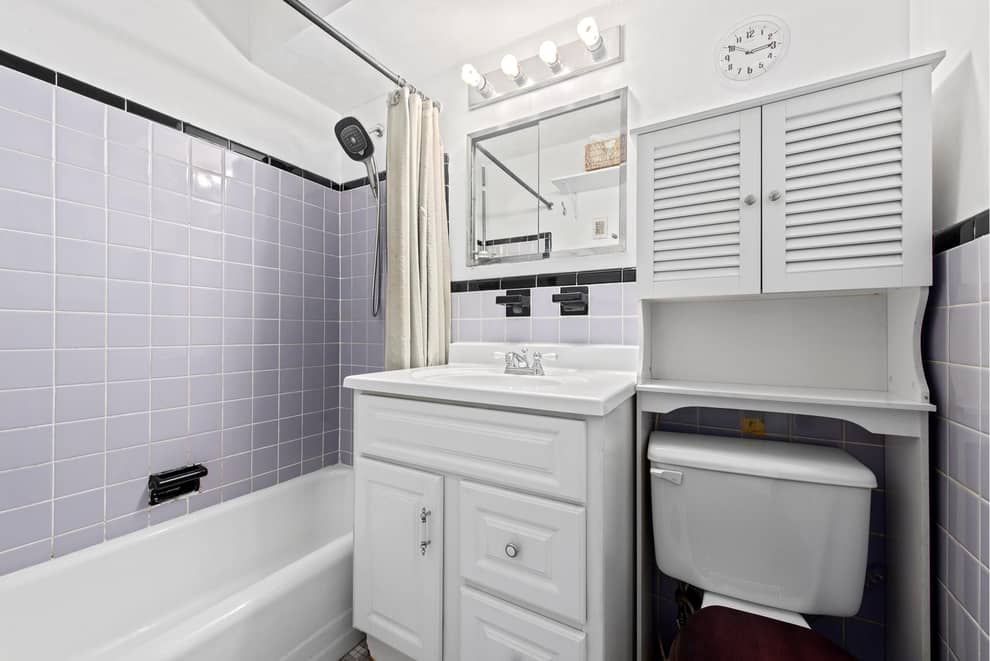 The bathroom of this Downtown Brooklyn co-op at 175 Adams Street consists of pale gray subway tiles grouted with white and handsomely bordered by narrow black tiles. The kitchen contains a simple, clean backsplash of white subway tile that beautifully catches the afternoon sunlight.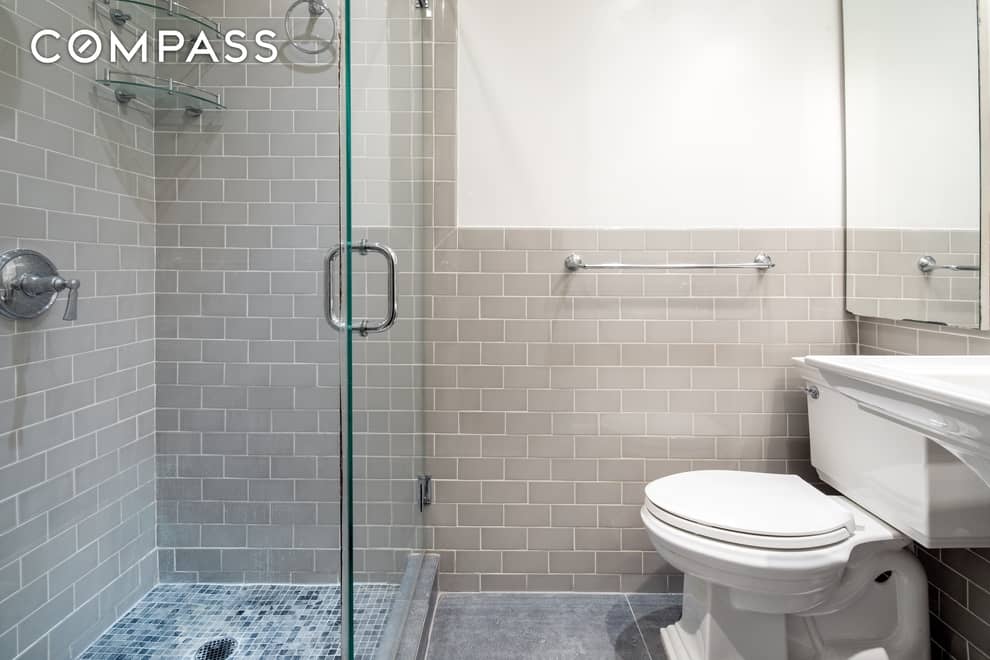 In this one-bedroom apartment at 301 West 89th Street on the Upper West Side, the broad white subway tiles and matching white grout lays the perfect backdrop for the blue wall plate on the outlet to provide a pop of color. Earth-toned offset subway tiles create an attractive half-wall in the bathroom.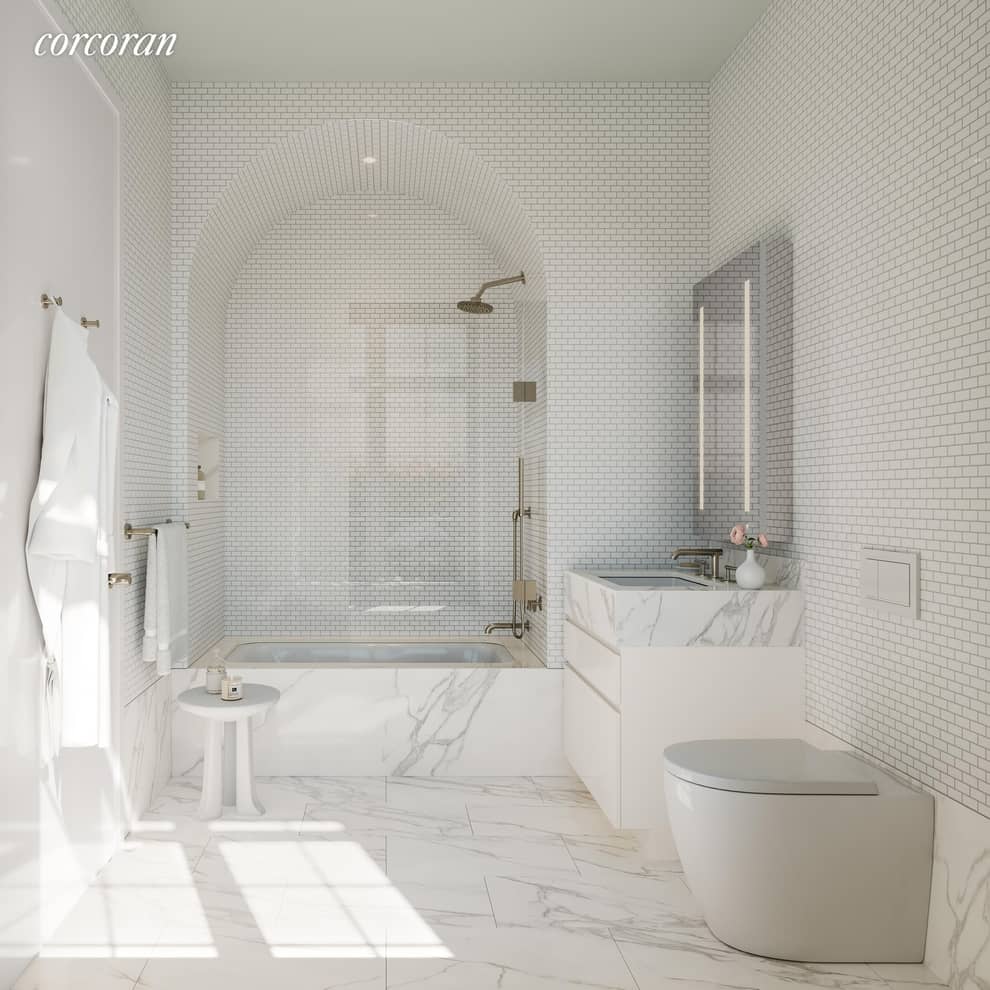 This Upper East Side co-op at 1228 Madison Avenue plays with the scale of subway tiles in its bathroom to create a striking texture. The use of black grout emphasizes the fine details of the arrangement.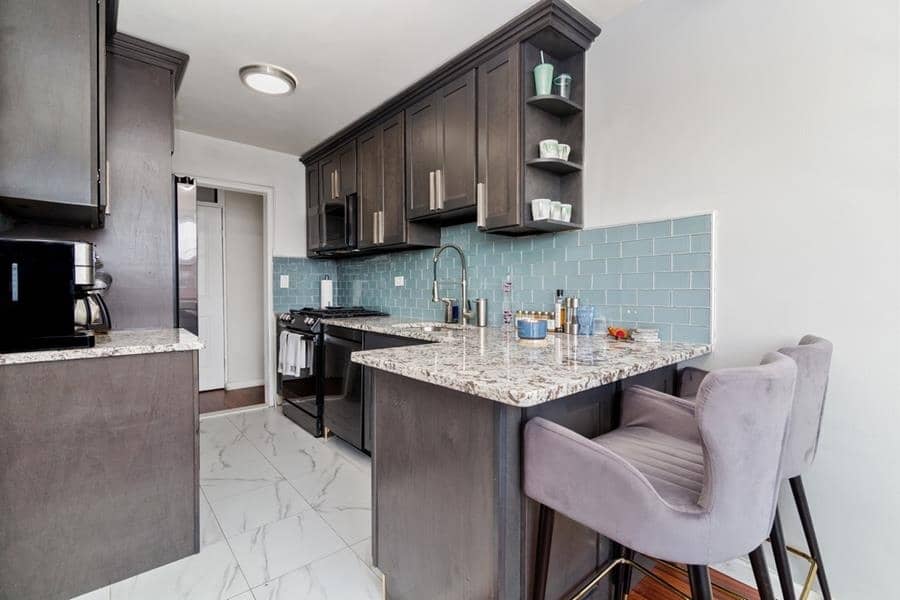 This Jamaica co-op at 164-20 Highland Ave effectively uses offset pale blue subway tiles to complement its deep mahogany cabinets. The use of white grout delicately accentuates this contrast.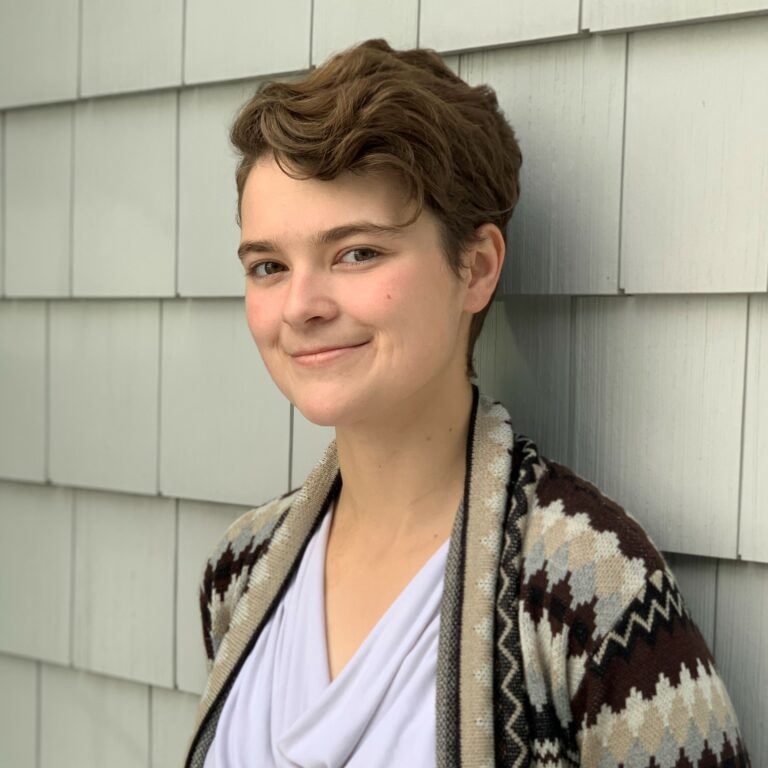 Sophie McIntosh is a Brooklyn-based writer and dramaturg hailing from Sun Prairie, Wisconsin. Her plays have been produced by Imaginarium Theatre Company, Platform Production Company, and in the Boston Theater Marathon. Check out more of her work at sophiemcintoshwrites.com!