One of New York City's—mainly, Brooklyn's—greatest assets is its many excellent parks.
The New York City Park System is one of the largest and most comprehensive park systems globally, providing opportunities for rest, recreation, and enjoyment of the great outdoors across each of the City's five boroughs.
Currently, the New York City Department of Parks and Recreation (NYC Parks) is responsible for maintaining more than 30,000 acres of land, which accounts for roughly one-seventh (14 percent) of all of New York City. NYC Parks stewardship portfolio contains more than 5,000 individual parcels of land, including more than 800 athletic fields.
The Department claims to be "New York City's principal providers of recreational and athletic facilities and programs." Indeed, it is a very bold mission. However, NYC Parks has certainly faced its fair share of challenges over the past few years. One of these challenges was restoring the once-toxic Red Hook ballfields.
Red Hook Ballfields: Time for Change
The Red Hook Ballfields, located in Western Brooklyn near New York Harbor's Upper Bay, were once a staple within their community. However, due to heavy industrialization in the area, the ballfields were claimed to be problematic by both the Parks Department and the Department of Health and Mental Hygiene (DOHMH). New York regularly tests its parks' soil and other components to ensure they are safe for regular human activity. In 2012, the City's various departments conducted a critical examination of these ballfields, with a particular focus on concentrations of lead in both the baseball fields and the nearby swimming pool.
According to the Brooklyn Eagle, "Some of these contaminants were found to be close to the the surface of the soil and, as a result, several fields will remain closed until their reconstruction is complete."
"Since then," the Eagle further explains, "Parks has worked closely with DOMHM and the Environmental Protection Agency to address soil contamination, perform remediation, and to perform air monitoring and reporting in the area."
In addition to the baseball fields, the area offers other popular accommodations as well. These include multiple soccer fields, running tracks, an open recreation area dubbed Red Hook Park, handball courts, playgrounds, and urban vegetation. While Prospect Park is the most popular park within the borough of Brooklyn, Red Hook Park is the "home park" for many people in the neighborhood, some of whom have lived in the area for multiple decades.
The closure of these ballfields and other adjacent amenities was undoubtedly a disappointment for people living in and near the western reaches of Brooklyn. However, in response to issues, it has experienced in the past, the City has been exceptionally cautious. It has increased the standards it poses on its many parks and outdoor recreation area. The combined effort for restoration has been nearly a decade-long engagement, though it is clear things are moving in a positive direction.
Taking Steps Towards Renovation
Following the discovery of potentially toxic soil in Red Hook Park, the City—along with input from many outside sources—began crafting a newer, safer, and friendlier vision for the future.
In the new vision, the City will replace some grass space with synthetic turf, allowing for a broader range of sports, lower monthly maintenance costs, and long-term sustainability. In a recently released schematic, the current plan includes a large field (roughly the size of two soccer fields) made of "Synthetic Turf for Softball, Baseball, and Soccer." Nearby, there will also be a large field—enclosed by a standard-sized athletic track—also made of synthetic turf, designated for football, soccer, and rugby.
The new development will be surrounded by Columbia Street and Bay Street, along with already existing portions of the park and some designated industrial zones. In addition to the two major synthetic turf fields mentioned above, visitors to this new development will also be able to enjoy multiple designated adult fitness areas, newly planted trees, fixed walking paths, a basketball court, a handball court, and more.
Two Phases Until Completion
The reconstruction of the once partially condemned Red Hook Park will take place in multiple complete phases.
Phase One is already underway. This phase will focus on ballfields 5-8 and will also focus on remediating the contaminated soil. The roughly 15-million-dollar project will hopefully finish by the end of Fall 2021.
Phase Two, partially outlined above, will "convert a ballfield and soccer field from natural turf to synthetic turf and remediate contaminated soils at Red Hook Recreation Area." This portion of the project will cost about 20 million dollars and, along with phase one, was proposed by Mayor Bill de Blasio's administration. Currently, the target completion date for Phase Two is Spring 2022.
An Exciting Future
The discovery of contaminated soil in Red Hook Park was, without a doubt, very disappointing for many New Yorkers. This park has played a pivotal role in New York City's culture and recreation, particularly for those who live in the westernmost reaches of Brooklyn.
It has been nearly a decade since these contaminants were first discovered. Fortunately, the City has the resources and the motivation needed to help restore this beautiful outdoor recreation area to its former glory. Over the next few months, New Yorkers can look forward to Red Hook Park becoming a safer and more modern destination for spending time outdoors.
Ultimately, better parks mean increased property values for New York property owners, along with a higher quality of life for nearby residents. Once the proposed development is completed, there is expected to be an influx of renters and homeowners to the Red Hook area.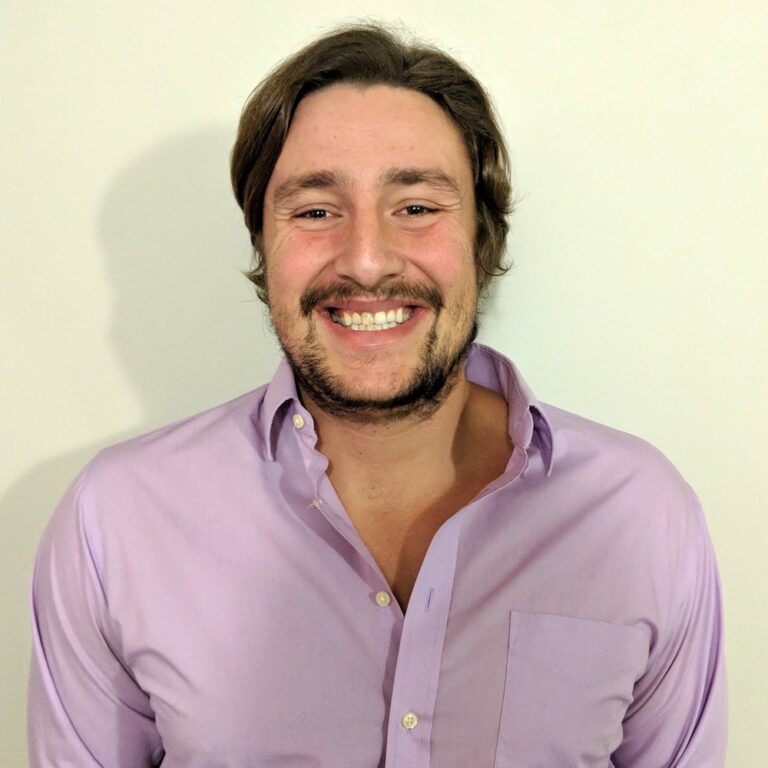 Andrew is a freelance writer that primarily focuses on real estate and finance topics. He graduated from the University of Colorado with degrees in Finance and Political Science and has since worked in the real estate, life insurance, and digital marketing industries. When he is not writing, Andrew enjoys skiing, playing piano, painting, and spending time with his wife (Maggie) and cat (Crow).