Get a Pillow for Zillow 'Cause They're Going Down Hard
On November 2nd, Zillow announced a major update during their Q3 earnings call about their iBuying business: they will be winding down their Zillow Offers operations which in turns means a reduction of 25% of their workforce, they said in a letter to their shareholders.
Apparently, in their struggle to get to the number one position in the new industry they'd plunged into, Zillow Group made a critical misjudgment. The iBuying, home flipping business that started out in 2006 as a people-friendly, realtor-friendly website with real estate listings from anywhere in the country you were interested in, originally became popular for its novel home valuation tool. With this tool, a person could enter any address in the United States and get a quick estimate – er, "Zestimate" – of its current market value. In addition, you could find out what any house around you recently sold for, and/or what it was currently listed at. 
The website was a wealth of home buying information and data, and Zillow catered to real estate agents as well. They made their money selling ads on the website, mostly to real estate agents. In 2011 they partnered with Yahoo! Real Estate, forming one of the largest real estate advertising network on the web, alongside with CoStar, RDC, and RentHop. Still, Zillow swore they would never pursue a broker's license, for over a decade, with CEO at the time Spencer Rascoff frequently quoted, saying, "we sell ads, not houses." 
Questionable Ethics
Somewhere along the line in their rise to acquire and maintain leadership, Zillow switched courses to become an iBuyer, without offering any explanation for the sudden change in tactics. We know they wanted to compete with biggest rival Opendoor, founded in 2014. Perhaps they discovered that the accessible information they were privy to could be slightly manipulated to lean data in their favor? Lawsuits from multiple sources were filed on various topics, not the least of which was in regards to their trademark valuation tool providing their signature "Zestimates" (estimates of home values), and the inaccuracies accusers say Zillow was well aware of. Questions remain about the ethics of this company, especially one that narrowly escapes a class action lawsuit by former employees that involved numerous allegations from non-payment of wages to failing to provide meal or rest breaks. Another involved an extreme case of sexual harrassment by a former employee in Irvine, CA. and it was said to become another class action as there were several other women who were coming forward. But in 2016 Zillow quietly paid an undisclosed amount to settle out of court on that one. Hmmm, awfully suspicious. More so perhaps when one realizes Zillow Group was founded by ex-Microsoft executive and opportunist, current billionaire Rich Barton and Lloyd Frink, also a former executive at Microsoft and current billionaire. 
Going Down Hard
In 2018, Zillow introduced Zillow Offers, an iBuying service that pays homeowners in cash outright for their home – for a significant fee, of course. In return, homeowners get a fast, hassle-free experience that's done in a fraction of the time it takes to close with a traditional sale. Opendoor has been doing that same thing since they started, and both companies are what's considered "iBuyers". iBuyers are unique in that they use an algorithm and AI to do their buying online – the latest in home buying technology.
Zillow, seeming to have an irrational and competitive obsession to be the leader, suddenly made changes to its algorithm in order to increase its offers and beat the competition by outbidding them. What they couldn't predict with any accuracy was the surging – and now waning – housing market. And apparently did not take into consideration the margin for error, in allowing essentially a robot to do their bidding and buying for them.
After all, there's just too many variables in determining property values. In any case, they're now dumping houses at up to a 6% loss on average in Phoenix, one of the largest markets for them, as well as others. It appears that Zillow Offers, the home buying venture, is going down hard as after the announcement from Zillow, their stock tanked from $97 a share on the 1st, to closing at $75 on November 2nd and opening at $69 the morning of the 3rd.
But Zillow is much more than that these days, and one would be foolish to count them out altogether, at least not yet. The stocks they recently sold have seemingly recovered, and investors don't appear to be too worried. Maybe it's because it's co-owned by two billionaires that know how to create a profitable company. Or maybe it's because Zillow actually now owns the following "strategic acquisitions": 
Postlets

– for rent/for sale venue (2011)

Diverse Solutions

– IDX listing platform for realtors (2011)

RentJuice

– rental relationship management of landlords, managers etc. (2012)

Buyfolio

– web tool for streamlining home buying process (2012) 

Mortech

– mortgage pricing engine (2012)

Hotpads

– real estate listing site with creative mapping technology (2012)

StreetEasy

– (sound familiar?) a real estate platform in NYC with valuable data (no MLS) – (2013)

Retsly

– real estate platform for developers to access real estate (2014)

Trulia

– (Retsly's direct competitor) – (2014) 

Dotloop

– real estate transaction system (2015) 

Naked Apartments

– another of our own, a rental app exclusive to NYC (2016)

Mortgage Lenders of America

– self-explanatory (2018) 
Which brings us to the present: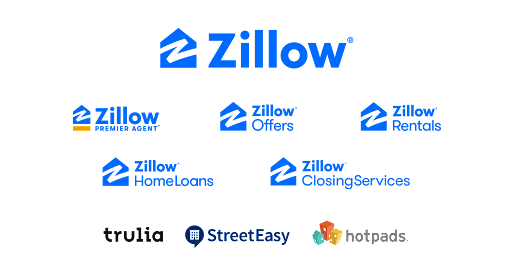 My, my, my, quite impressive Zillow, you've been busy! So, by my "Zestimate", Zillow Group may be around for a while.
Final Noteworthy Thought
Just one last thing. It sounded oddly suspicious that Zillow may be trying to take over the market here in NYC, I know I'm not the only one who noticed that. A word of caution: New Yorkers may be a bit more clever than Zillow's "Zestimate", and the company is already dangerously close to a very long fall. Besides, the streets at night in NYC are no place for billionaires.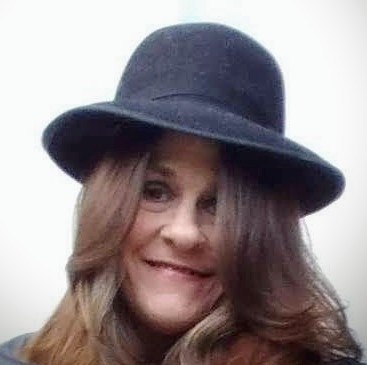 Rochelle Harris is a passionate writer originally from Phoenix, AZ. who credits her success to integrity and determination. She has a great sense of humor, loves music and her family, and writes fiction and poetry in her spare time. She is excited about the New York experience and lifestyle! Follow Rochelle on Twitter at @LinguisticAnRky or get in touch at [email protected]