Update: Applications for this housing lottery have closed. Check out the links at the bottom for more NYC housing lotteries. 
The housing lottery for Bishop Rene Valero Senior Residence, located at 23-11 31st Road in Queens, NY is now available on NYC Housing Connect. This housing lottery is unique in that it is specifically geared for very low-income seniors in New York. There are 35 low-income units for seniors with households of one to three members with income levels of $0-$53,700. New Yorkers who are 62 or older and earn 40 to 50 percent of the area median income are eligible to apply.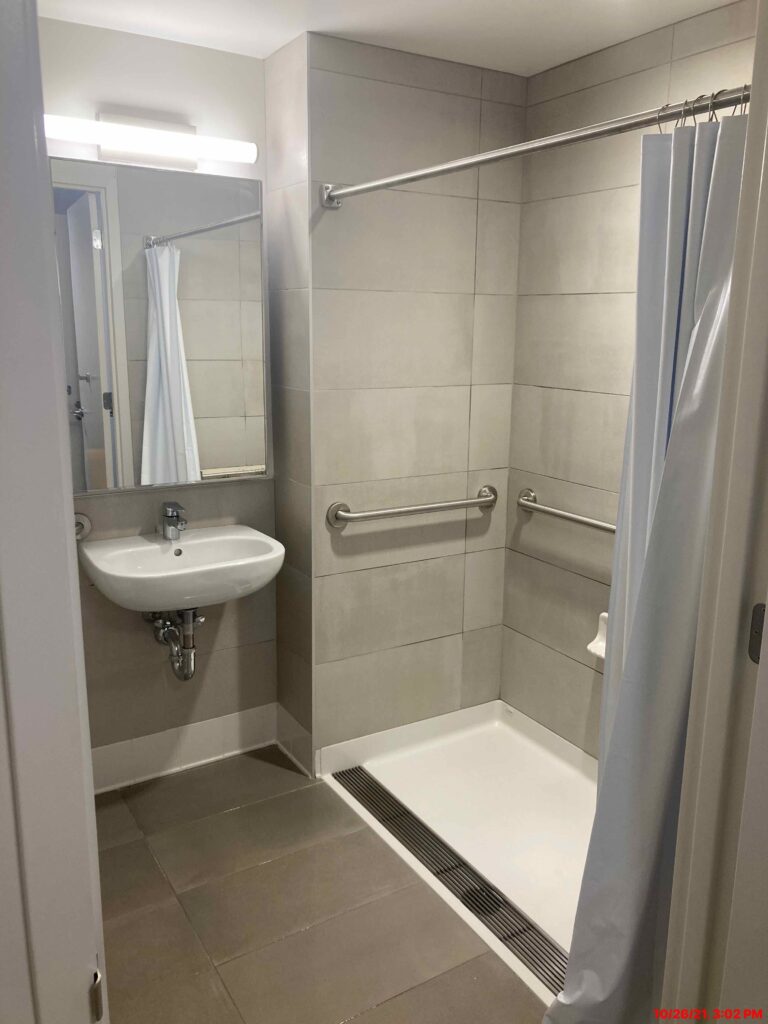 Details of the Bishop Rene Valero Senior Residence
This newly constructed, six-story building on 23rd Street near 31st Avenue was built with seniors' needs in mind. The project which was developed by Catholic Charities and designed by Dattner Architects, and was originally set to close in March 2020, but was delayed due to the pandemic. It features supportive social services onsite, a shared laundry room, a community senior center with 200 seats, and more. Residents will also have access to daily hot meals made on the premises, fitness classes, and senior case management provided by the Peter J. Dellamonica Senior Center. The building is close to the N and W subway lines as well as restaurants and stores and Mt. Sinai Queens Hospital.  
The brand-new units have modern bathrooms with rails in the shower for seniors who may need them. Tenants will be responsible for the electric, including the electric stove.
Units at Bishop Rene Valero Senior Residence
All of the 102 units are 100 percent affordable with free rent, with 30 percent of the units reserved for formerly homeless seniors with severe mental illness. The remaining units are for low-income seniors. At 40 percent of AMI, there is one studio available for one person who makes up to $33,440 per year or two people who make up to $38,200 annually. At the same AMI, there are four one-bedroom units for one person that earns up to $33,440 annually, or for two people that earn $38,200, or up to three people who do not exceed an annual income of $42,960. At 50% AMI, there are three studios for one person whose income is between $0-$41,800 or for two people who earn between $0-$47,750. There are 27 units at 50% AMI for one person who earns up to $41,800 or two people who earn up to $47,750 or three people who earn up to $53,700 per year.     
How to Apply
Prospective residents must earn no more than $33,440 annually for a single person and no more than $53,700 for a household of three, in order to qualify. In addition to the online application, interested applicants can also apply by mail by sending a self-address stamped envelope to: Bishop Valero Senior Residence c/o Catholic Charities 191 Joralemon Street, 8th Floor, Brooklyn NY 11201.  Applications must be received by June 15, 2022. Questions can be directed to the NYC Housing Connect Department by dialing 311.  
You can read more about how to apply for an affordable housing lottery or other buildings available on Housing Connect on CitySignal.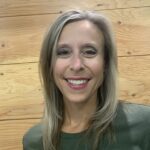 Lara Popeck has been writing for over 10 years, with a focus on business and real estate-related articles. She has a degree in Economics from Bryn Mawr College and an MBA from Montclair State University.