Being a real estate agent in NYC has its perks. You get to work in an exciting field, meet new people every day, and be your own boss. Plus, the pay isn't half bad when you put in the work.
But how do you get started as a real estate agent in New York City?
Here are four tips from a former salesperson (yours truly!). But first, let's go over some background information on what it takes to become a real estate agent in NYC.
What are the Prerequisites for Becoming a Real Estate Agent in New York City?
New York's Department of State (DOS) is the governing agency that licenses those who wish to work as a real estate salesperson or broker in NYC. Here's what you need:
Be at least 18 years old

Have a valid NYS driver's license or non-driver ID card

Have completed a DOS-approved, 75-hour

salesperson course

($450 – $995)

Pass the NYS Real Estate Salesperson exam ($15)
Once you've completed these steps, you can obtain your Real Estate Salesperson's Photo ID Card by submitting a Real Estate Salesperson application to the NYS Division of Licensing Services.
4 Tips From a Former Salesperson
Here are my biggest takeaways on becoming a great real estate agent in NYC, plus a few things I wish someone had told me when I first started.
Tip 1: Get in the Right Mindset
Being a real estate agent means not having a steady paycheck. Months could go by before you make a penny. Meanwhile, the bills keep coming and your phone doesn't stop ringing. You could be at a wedding, at the movies, or lying on a blanket in Central Park on a Sunday. There's no shortage of renters and buyers in NYC. And because they have to move "yesterday", they have no scruples about calling, texting, or emailing you at all hours of the day.
This is why it's important to get in the right mindset before you start. Be prepared to hit the ground running on day one and don't be afraid to make mistakes. They're bound to happen no matter how much you prepare. Also, throw out any preconceived notions you might have about real estate being a glamorous profession. While the earning potential is high, the hustle is real.
So, how do you get into the right mindset? You have to be okay with all of the above. Yes, the hours are flexible, but I often worked 12-hour days six days a week just to keep up with competing agents. Yes, you get to meet new people all the time, but some of them will remind you of so-and-so who used to talk about you behind your back. And yes, you can make a ton of money, but it took me six months to earn my first commission, so having some funds to fall back on is a smart idea.
Tip 2: Get Licensed and Consider Sponsorship
I completed the 75-hour salesperson course in person at the New York Real Estate Institute, but you can complete the course online. It covers everything from real estate terms like "exclusive agreement to sell", "dual agency", and "eminent domain" to important fiduciary obligations between brokers, agents, and their clients. Basic math skills are required for the real estate licensing exam since it tests your ability to calculate percentages and commissions. I suggest going through a few practice exams online to get a feel for what you'll be dealing with.
Also, it's important to consider sponsorship at this stage. When I was in real estate school, some brokerage companies pitched themselves as "commission-friendly", implying they would charge 20% or 30% percent of your total commissions rather than the 50% standard. Other firms allowed you to keep all of your earned commissions, but they charged a "desk fee" of $500 to $2,000 per month. They also rarely shared marketing expenses, whereas other companies split the cost of running apartment ads daily. At $1 to $7 per ad, ten to 20 ads a day, these costs add up fast.
Tip 3: Consider Joining a Small Firm
A small brokerage firm can get you the hands-on training and one-on-one attention that larger firms often lack. Just be aware of management's limitations. A positive and supportive network of real estate professionals will help you achieve your goals faster and better than an agency that shoves a list of vacant apartments in your hands and leaves you to sink or swim.
Alternatively, you may consider joining a larger firm if it has a comprehensive training program for beginners. Some training sessions that come in handy include how to advertise effectively, how to convert leads into clients, how to grow your referral business, and how to build meaningful relationships with landlords and property management companies in the city. These last two points are critical for becoming a top-producing agent in NYC, so you'll definitely want to master them.
Tip 4: Always be Closing
Although spring and summer are peak seasons in real estate, top-producing agents don't go into hibernation mode during the fall and winter. On the contrary, they live and breathe the "ABCs" of real estate: "always be closing". If you aren't familiar with David Mamet's Pulitzer Prize-winning play, Glengarry Glen Ross, I urge you to take an hour and 40 minutes of your time to watch the film version starring Alec Baldwin. Sure, it's a little dated (1992), but I've never seen a play or film that nailed a sales environment quite like it.
This last tip may be the hardest to grasp until you've become a real estate agent in NYC, so I'll leave you with this: In real estate, it's important to be hungry and stay hungry, but "always be closing" doesn't mean that you need to be overly aggressive or pushy to seal the deal. It's probably better to say, "always be honest", as honesty is really the best policy in NYC real estate.
Final Thoughts on How to Become a Great Real Estate Agent in NYC
Real estate is about providing a service that many clients internalize as a deeply emotional and personal experience. You'll need to understand how to read people, how to communicate with them at every stage of the renting or home buying process, and how to treat their biggest financial decisions with empathy and respect.
If you can do this and apply yourself to these four steps, you'll be well on your way to becoming a top-producing real estate agent in NYC!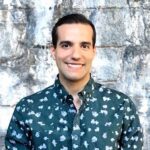 Ivan Suazo is a copywriter and SEO blogger with over ten years of experience in the real estate industry. He's also the founder of a wellness blog, QWERTYdelight.com, and writes sleep stories for the Slumber App.