The Canadian housing market appreciated more than 50% over the last couple years to $868, 400 Canadian dollars ($687,000 USD). It's a staggering rise that made homeownership impossible for many ordinary Canadians. In a move intended to curb the rising cost of housing, the nation's federal government proposed a budget that would ban most foreign buyers from purchasing Canadian homes for two years. 
Vancouver and Toronto, the most cosmopolitan metro areas in Canada, have been hotspots for foreign investment for years. They are also the two most expensive housing markets in the nation. Some would argue that decades of foreign investment pushed up housing costs in the big cities, which served to disenfranchise middle-class citizens. 
In response, provincial governments started enacting their own legislation to disincentive foreign real estate investment. This year, Ontario raised their foreign buyer tax to 20%. It's now the federal government's turn to enact legislation against foreign buyers. British Columbia passed a 2016 measure that placed a 15% foreign buyer tax on all real estate transactions. 
In response, many wealthy Chinese buyers moved their focus to the Seattle area. Within months of British Columbia's foreign buyer tax, the Seattle metro became the top American city for Chinese real estate investors, who averaged $1.2 million per transaction. As a result, CNBC reported that the Seattle housing market appreciated a staggering 45% between August 2016 – August 2018. 
Part of the increase in housing was due to the rapid expansion of tech companies like Amazon, or wealthy people moving to the region from Silicon Valley. However, foreign investment, mostly from China, was no doubt a significant factor in rapid home appreciation since those buyers typically had lots of money to spend. Chinese investment dried up considerably in 2018, after the Chinese yuan fell in value against the U.S. dollar, making home buying in the United States more expensive. After Chinese investment dried up, home appreciation slowed down considerably. 
The high cost of housing is a top political priority in Canada, and the Trudeau administration's foreign buyer ban is an obvious attempt to show the public that they take the issue seriously. However, most economists and real estate experts agree that a ban on foreign buyers would do little to address Canada's housing crisis. 
Tsur Somerville, an associate professor at the University of British Columbia, specializes in real estate economics. Speaking to the NY Times, Somerville stated that he disagrees with the basic assumptions of the ban. 
"We've had two years when it's been very hard to be a foreign buyer of real estate in Canada because it's been hard to get here," Somerville said. "Yet this is when house prices have had their largest increase over the last 10 years."
Simon Papailia, founder of REC Canada, told Bloomberg that he doesn't think a foreign buyer ban would work. "I don't think prices are going to fall as a result, though I do think it takes away at least some of the competition in what is the most competitive market in Canadian housing history. I don't think a two-year band-aid is going to have an impact on what's a fundamental lack of supply."
Other experts, such as Joshua C. Gordon, adjunct professor at Simon Fraser University in British Columbia, agree that foreign investment is a major driver of high housing prices, but don't think the foreign buyer ban will be effective. Gordon, in a 2020 paper, agreed that money from foreign investors made housing in Canada more expensive, especially in Vancouver and Toronto. 
He argues that many foreign real estate purchases in Canada are actually made by citizens or legal residents, who buy a home for relatives or friends living in other countries. The relative or friend can finance the transaction, without direct involvement.  
There aren't yet many details of the proposed foreign buyer ban. However, the legislation exempts people in Canada on student visas, as long as the purchase leads to permanent residency. It also exempts people temporarily living in the country legally for work. Recreational properties are also exempt, although it isn't entirely clear what that will include.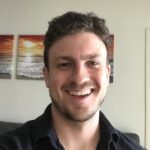 Tyler graduated from Virginia Commonwealth University in 2017 with a Bachelor's degree in Urban and Regional Studies. Currently based in Los Angeles, he works as a freelance content writer and copywriter for companies in real estate, property management, and similar industries. Tyler's main professional passion is writing about critical issues affecting big and small cities alike, including housing affordability, homelessness, inequality, and transportation. When he isn't working, he usually plans his next road trip or explores new neighborhoods and hiking trails.