Though New York has been scrambling to get back on its feet in recent months following the pandemic, some areas continue to suffer, such as the hospitality industry. While most tourist attractions have reopened, not all hotels have opened their doors to match that demand. To make matters worse, Mayor Bill de Blasio is pushing for harsh consequences for any hotel that does not open its doors. 
The ultimatum, introduced by Council member Francisco Moya and signed by Mayor de Blasio on October 5th, requires that the hotels reopen their doors and begin full operations or choose to pay their staff severance pay. The legislation has caused a buzz around the city due to its impossible nature of choosing a lesser evil for many hotels. In response, the Hotel Association of New York City (HANYC) lodged a full complaint against the city, suing to prevent the bill from becoming law. 
More Details on the Bill
The bill targets hotels that are closed or operating at 25 percent, meaning they laid off a minimum of 75 percent of their staff at some point during the pandemic. These hotels would be required to pay their staff $500 a week, $2000 a month, in severance pay. 
This benefit would last for up to 30 weeks and covers employees who have no choice in returning to work due to hotels remaining closed or operating at reduced staff and capacity. Across the city, an estimated 200 hotels closed due to COVID-19. The hospitality industry took a major hit from the amount of staff employed to the revenue lost. 
What is Wrong with the Bill?
According to the Hotel Association, this bill would violate state and federal laws. Because of this, the group is racing to null the bill before it can be enforced city-wide. Vijay Dandapani from the Association says that the proposed legislation would only harm the already suffering hospitality industry even further.
During Dandapani's testimony arguing against this push, he also said the bill threatens to harm the local economy and tourism. A major concern is that some New York business owners may shut down their hotels for good and leave the city rather than reopen prematurely or ineffectively. 
Some hotels may be able to work around the proposed bill so long as they recall at least 25 percent of staff by October 11th and reopen by November 1st. 
What Does This Mean for Vacation Rentals?
When it comes to rental sites like Airbnb, Sonder, and VRBO, which already pose a risk to the traditional hotel industry, their business may pick up due to this new measure. Vacation rentals are exempt from the reopening rules because they are privately owned housing for the most part. 
Rather than answering to a corporation or maintaining hundreds of rooms in one building, there is more freedom with alternative rentals. In this case, there is no overhead demanding that they reopen. If this reopening bill is enforced, more hotels may be closing their doors, which means more room for vacation rentals to open their doors. The appeal of individuality and setting your own terms as a vacation rental owner becomes even more evident in the wake of this measure. With it, we may see an exodus of historical brands and buildings in the city and major revenue cuts.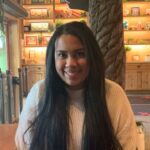 Kylee was born and raised just outside of Sacramento in a small town full of history and charm. She stays up-to-date on the real estate market and hopes to empower hopeful buyers and sellers to make the best decisions for themselves. Kylee is particularly interested in bridging the gap for younger generations, helping them understand the power of owning and investing in real estate.